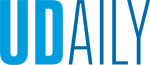 Employees get the health win in Slam Dunk Wellness
Article by Employee Health and Wellbeing May 15, 2019
Inaugural challenge encourages competition in healthy habits
Employee Health and Wellbeing recently wrapped up Slam Dunk Wellness, a virtual, team-based basketball themed challenge designed to help participants develop and reinforce healthy habits.
This six-week program encouraged participants to track healthy behaviors during the work day, including regular exercise, eating fruits and vegetables, taking breaks, stretching and making time for a healthy breakfast. Participants scored 1, 2, or 3 points for tracking their behaviors.
During the work week, teams squared off against a new opponent, earning points toward the ultimate goal of becoming tournament champion.
Employee Health and Wellbeing would like to acknowledge the winners of this exciting competition. In addition, nearly 100 participants will receive the MVP Certificate of Recognition in campus mail for tracking all 30 days of the workweek competition.
Top Three Teams:
• 1st Place: The Technical Fouls, with Joan Parker, Francesca Wells, Sandra Ivanitch, Allison Ebner, Tim English
• 2nd Place: The Delaware Destroyers, with Laura Hougentogler, Juan Castellanos, Theresa Cometa, Kim Yackoski, Katie Daly
• 3rd Place: The Screaming Goats, with Maria Pellicone, Linda Polasko, Kelly Bothum, Ashley Barnas, Nicolette Jimenez
Top Three Individuals Overall:
• 1st Place – Katie Daly
• 2nd Place (Tied) – Kim Yackoski
• 2nd Place (Tied) – Maria Pellicone
Top Three Individuals NOT on a Team:
• 1st Place – Stacy Poplos Connor
• 2nd Place – Sarah Spiegel
• 3rd Place – James Green
In addition to the Slam Dunk challenge, Employee Health and Wellbeing provides ongoing programs that support all areas of wellbeing for UD employees, spouses, and retirees. Learn more on our website and check out the latest events on our events calendar. For further information, please visit: https://sites.udel.edu/wellbeing/all-access-membership/