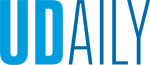 UD helps children learn about food
Article by Lauren Bradford Photo by Monica Moriak May 17, 2019
Information on food production, waste, and healthy eating with Delaware youth
Focused on sharing messages of food security, production and waste, faculty and staff from University of Delaware's College of Agriculture and Natural Resources (CANR) and Cooperative Extension recently attended Delaware's third annual children's hunger conference in Wilmington. According to Feeding America, one in every six children in Delaware struggles with hunger.
Hosted by the Delaware Food Bank, in partnership with Brae's Brown Bags and First Chance Delaware, this event brought children from across the state together for a morning of learning and advocacy. Activities included environmental lessons on pollinators and composting, experiences with hands-on gardening and grocery shopping, physical fitness and yoga exercises, and a letter writing campaign that ended with 100 letters for Delaware legislators hand-written by the group of elementary and middle school attendees.
"Many people around the world just rush through the day to get it over with, but I believe all of you in this room are of a different mindset," said Braeden Mannering, event moderator and founder of Brae's Brown Bags, a non-profit that provides healthy snacks to homeless and low-income individuals. "You are doing what others are not. You are going about your day with purpose and that purpose is to be a changemaker."
Reaching this audience of young people was a priority for both CANR faculty and Cooperative Extension staff and activities were adapted to match experience and education levels.
"We're doing what we call the Busy Bee Pollen Game which is a more engaged and concrete way to help kids understand pollination," explained Debbie Delaney, associate professor of entomology. "They can dress up as bees and it makes it fun. We also have beekeeper suits so they can actually see what it feels like to be protected when working with bees."
While younger attendees played the pollen game, older students built native bee houses and learned about the many bee species native to North America. "Our diet is blessed by bees," noted Delaney, describing the importance of pollinators. "I think it's such an important message that our youth need to hear."
Following the pollinator lessons, Cooperative Extension staff worked with student volunteers from Christiana High School FFA to teach about composting, healthy soil, and fruit and vegetable production.
"We have a compost bin with a lot of organic material and they're taking time to identify what's in there and take a look at the worms," said Extension lawn and garden agent Carrie Murphy. "We're talking about macro- and micro-organisms and how compost is beneficial and supports healthy plants."
Ruth Mayer, president of Extension's New Castle County Master Gardeners, and board member of the Delaware Food Bank, worked to ensure that each student left with an understanding of food production. Students received plants like sunflowers and lettuce to take home and try gardening for themselves.
"Each class that comes through also gets to pick a carrot, which has been the hit of the day so far. Kids had no idea what they were pulling out of the soil," said Mayer. "When it was time for them to go, a little boy from Shue-Medill Middle School popped up and said 'I got a carrot!' and he was jumping up and down. It's just so much fun to see and that's why I love this conference."
Lessons extended beyond the home garden as well. Extension staff set up a mock grocery store and asked students to pick items to fulfill different food groups in a healthy diet. After selecting their items, the students joined a discussion about making healthy and cost-effective choices in the grocery store.
"What we've found is that kids are the influencers for their families," said Kathleen Splane, Extension educator in family and consumer science. "Most say they grocery shop with their families so they understand what the family is typically choosing and can maybe help suggest other options in the store."
Finally, the attendees learned about reducing food waste. Professor of microbial food safety Kali Kniel asked the young students to think about best-by dates and sell-by dates and how those dates are important for different foods.
"We're also thinking about ways that we might use imperfect produce at home. We hope that they're going to be able to recognize ways to reduce waste in their own homes, either by portion control or in the grocery store, and that they'll talk with their parents about how best to use the foods in their households," said Kniel. "And then, of course, we hope they recognize that food science is a potential career for them with lots of new technology and new ideas."