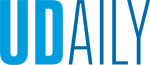 Fueled by philanthropy
Article by Dara McBride Photos by Kevin Quinlan and Maria Errico May 09, 2019
Students meet their supporters at the annual Celebration of Scholarship
Growing up, Ally Raiche, Class of 2021, always gave back to her community in Camden, Delaware. She volunteered to coach children on the softball field and bagged groceries for families in need at Thanksgiving.
When it came to attending college, Raiche took her passion for helping others and opted to study elementary teacher education with a focus on special education and disabilities studies. However, she didn't know if pursuing her college degree would be possible without the help of a scholarship.
As it turned out, her habit of giving back made attending UD a reality. She became the first recipient of the Clarice E. Wolf Education Scholarship, which specifically aids School of Education students who have demonstrated volunteer experience working with children in local organizations.
"When I think about having this scholarship, grateful is the only word in my mind," Raiche said. "I wouldn't be in college without scholarship support. I am so grateful because this financially supports me, and also encourages me to excel in my field of study. Eventually, if I have the means, I would love to also help someone pursue what they are passionate about."
On Wednesday, April 24, Raiche had the opportunity to thank members of the Wolf family in person as part of Celebration of Scholarship, an annual event honoring the generosity of scholarship supporters and providing opportunities for them to meet student recipients. Raiche shared with the family her own goals as a student and future educator while learning about the woman behind her scholarship.
Along with his children, Dale Wolf established the scholarship in honor of his wife shortly after her death in 2018. Wolf is the former lieutenant governor and governor of Delaware and Clarice, a former third-grade teacher, was especially passionate about literacy and education.
"My mom invested a lot of time in folks who didn't have an easy time getting access to quality education, and she was dedicated to making sure that people had opportunities," daughter Janet Wolf said. "She was convinced that so many people who have extraordinary gifts are not given access to the education they need and the opportunities they need to actually use their gifts."
Sharing such personal stories and shared dreams is at the heart of the Celebration of Scholarship. This year, more than 300 scholarship supporters, students and University of Delaware leaders gathered for the event in the Bob Carpenter Center.
"Celebration of Scholarship brings together the best of UD — students, supporters and leaders — to celebrate the difference scholarships and other student support funds make for those who receive them as well as those who generously provide them," said Jim Dicker, vice president of development and alumni relations. "Scholarships open up a world of education, opportunities and experiences for students, creating a lasting impact that follows them well beyond their time on campus."
That's certainly true for Sarah Mazzarella, Class of 2021, who spoke at the event and is studying the unconventional combination of music and public policy at UD. During her first two years at UD, she performed with the University Singers, traveled to China for two weeks to tour with the Symphony Orchestra and interned with the Biden Institute.
None of these opportunities would have been available to her at any of the other schools she considered attending, Mazzarella told the attendees, and she was only able to experience them at UD thanks to scholarship support.
"There are not enough words to describe how grateful I am for the generosity and compassion of the people in this room," Mazzarella said in a speech as part of the evening. "When I was afforded the opportunity to attend the University of Delaware two years ago, I did not foresee any of these life-altering opportunities, and I am eager to discover what opportunities the next two years hold. All I can say is thank you. My career trajectory, my vision for the future have truly been changed because of the support I have received."
Among those in the room was Beryl King, who, along with family and friends, established the J. Robert King Memorial Scholarship in 1994 in memory of her husband. As a beneficiary of the King scholarship, Mazzarella had written thank you notes to King. Celebration of Scholarship was their first meeting, and the two had the chance to exchange stories on how dramatically UD's music program grew thanks to the hard work and dedication of supporters.
As King told Mazzarella, Robert King helped established the instrumental music program, the marching band, the wind ensemble and the symphonic band at UD. One thing her husband wasn't able to establish was an orchestra, as there weren't enough students to form one at the time. Today, UD's Symphony Orchestra is an 80-plus member ensemble of undergraduate and graduate music majors from the distinguished Department of Music, as well as gifted non-majors from other departments across campus.
After all her husband did to help launch music at UD, King said he would be very excited and proud to see how music programming at UD has grown — and what talented music students have been able to accomplish, thanks to these expanded opportunities and scholarship support. It is a testament to how one dedicated person can set others on a path to success.
"He was always giving, all the time he was here," King said, adding she did her own part, preparing dinners for visiting composers and sewing band uniforms. "I think he'd just be blown away by the way the scholarship has grown and what today's students have been able to do. When we created the scholarship, we had no idea it would grow to help so many students and that they would have so many more opportunities."