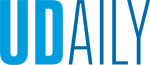 2020 U.S. News graduate rankings
Article by Cindy Hall March 22, 2019
UD graduate programs ranked among the top in the nation
U.S. News and World Report has ranked 16 University of Delaware graduate programs among the 100 best in the nation, including 11 in the top 50.
"The University of Delaware is proud of our academic excellence, and it is gratifying when our programs are recognized on a national scale," said UD President Dennis Assanis. "We are particularly pleased by the increase in rankings of several of the graduate programs in engineering, one of our signature areas of academic strength. We are also proud that our efforts to serve lifelong learners and nontraditional students through our online and part-time programs have been recognized with the increases in rankings of our part-time MBA program and online education programs."
Assanis said he anticipates the University's newly established Graduate College will create, expand, improve and promote excellent interdisciplinary programs at the master's and doctoral levels, such as UD's homeland security and emergency management program, and the public policy programs in the newly named Biden School of Public Policy.
The acknowledgment for several diverse disciplines evaluated by U.S. News this year expands the list of many programs at UD that are already regarded by peers as among the best in the country through various other rankings.
Following are the UD graduate programs evaluated in Best Graduate Schools 2020 along with their rankings.
Chemical engineering, 8 (up from 9 last year)
Homeland security and emergency management, 12
Public finance and budgeting, 17
Nonprofit management, 28
Public management and leadership, 35
Public affairs, 39
Biomedical engineering/bioengineering, 44 (up from 50 last year)
Education schools, 45
Materials engineering, 46 (up from 58 last year)
Engineering schools, 47
Mechanical engineering, 47 (up from 53 last year)
Environmental/environmental health engineering, 51
Computer engineering, 52 (up from 53 last year)
Civil engineering, 56
Electrical/electronic/communications engineering, 72
Part-time MBA, 74 (up from 152 last year)
In addition to annual rankings of graduate programs in fields such as business, education, engineering and nursing, U.S. News periodically ranks programs in other areas. The new publication includes rankings from previous years, including the 2017 No. 1 ranking for UD's graduate program in physical therapy.
The 2020 U.S. News Best Graduate Schools rankings are based on statistical surveys of more than 2,000 programs and from reputational surveys distributed to more than 22,000 academics and professionals.
To learn more about graduate education at the University of Delaware, visit grad.udel.edu. Please note that the degree categories used by U.S. News might vary slightly from the name of the degree program used by UD. Additional information about UD rankings is available at the Institutional Research and Effectiveness Rankings website.