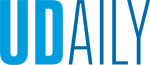 Top names selected for new Morris Library eatery
Article by Stefanie Gilreath March 20, 2019
UD students invited to vote for their favorite name for dining location
Earlier this semester, UD students were invited to suggest a new name for the refreshed dining location. Bleecker Street, the bistro located in the University of Delaware's Morris Library Commons, will be undergoing a major renovation and rebranding this summer.
Students submitted 137 names, and the selection committee has chosen their top five. Now through March 27, students can vote for their favorite name online here.
The top names include
The Nest, submitted by Morgan Primak, a sophomore psychology major, Jackson Weimer, a junior communication major, Ciera Rao, a senior medical diagnostics major, Rachel Bohny, a senior English and marketing major, and Dana Varriello, a junior nutrition and medical sciences major;
The Archive, submitted by Laura Comegys, a junior HRIM major;
Stacks, submitted by Steven Villani, a freshman mechanical engineering major;
Nosh, submitted by Zach Roy, a senior energy and environmental policy major; and
Bookends, submitted by Tatum Casey, a junior marketing major, and Nicholas Kayatta, a sophomore financial planning and wealth management major.
Based on votes, the student(s) who submitted the winning name will be awarded $250 in Flex. Second place will receive $150 in Flex and third will receive $100 in Flex.
Features of the new design will include a coffee bar, a 24/7 marketplace that will provide fresh on-the-go food items, snacks and bottled beverages; and a made-to-order station that will feature on-trend offerings.
The selection committee included Abigail Hunter, a junior English major; John Russo, doctoral student in physics; Stefanie Gilreath, Dining Services' marketing director; Justin Wing, director of budget and strategy at the library; and Jordan Jakubowski, project manager in Facilities.