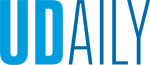 Magnetic resonance research
Article by Ann Manser Photos by Kathy F. Atkinson March 04, 2019
Groundbreaking work by UD chemist attracts prestigious honor
In her continuing search for clues to understanding structural biology underlying disease, University of Delaware chemist Tatyana Polenova analyzes, atom by atom, the structure of viruses and biological assemblies.
In order to see and examine those systems, she makes use of UD's Nuclear Magnetic Resonance (NMR) Laboratory. The two-story space in Brown Lab houses an array of large instruments that offer scientists an atomic-level view of the structures, dynamics and functions of complex molecular assemblies.
A biophysical chemist and professor of chemistry and biochemistry, Polenova has led research teams in making important breakthroughs in a number of areas. These include new discoveries about the structure of the HIV virus and about proteins binding with microtubules, the latticework of tiny tubes in human cells whose malfunction can lead to serious diseases.
Her research relies on NMR spectroscopy, which is a powerful and versatile tool that uses the magnetic properties of atomic nuclei to analyze the structure of a wide variety of materials. It enables scientists to identify every atom in a structure and to see how each atom moves.
It's a technique that is essential, Polenova says, not only for her own lab but for many scientists who are seeking to understand large biological systems.
"NMR spectroscopy has found applications in chemistry, biochemistry, physics and medicine," she said. "It's often used with the discovery of new substances, to get an atomic-level 'fingerprint' of the material, and pharmaceutical companies use it to analyze how compounds can be formulated."
Now, her work in the field of physical biochemistry has been recognized by the International Society of Magnetic Resonance, which has named her one of four new Fellows of the organization.
Her election by the society's other Fellows is "a tribute to your many contributions in the field of magnetic resonance, including both your world-leading research activities and your support of the magnetic resonance community," the organization's president, Robert Tycko, wrote in notifying Polenova of the honor.
The society elects a maximum of four new Fellows a year to join "a very distinguished international group of outstanding scientists, spanning several generations and encompassing many areas of research," Tycko wrote.
The field of magnetic resonance includes a range of research methods, such as nuclear magnetic resonance (NMR) and electron paramagnetic resonance (EPR) spectroscopy, as well as magnetic resonance imaging (MRI). The various methods are critical research tools in fields including physics, chemistry, life sciences, materials research and medicine.
"My research is focused on large systems, which are much more complicated than small molecules," Polenova said. "It requires very special approaches and equipment to learn the details of the structure and dynamics, to the atomic resolution."
Some of her published research has provided new insights into the HIV capsid, which is the protein shell that encloses the virus that causes AIDS. Learning more about how the capsid develops and its role in the infection process has provided investigators with important information.
"Understanding the structural biology of HIV gives us clues that we hope might be a possible step toward treatment," Polenova said.
Her research also focuses on microtubules, which carry essential proteins in our cells. In a 2015 publication in Proceedings of the National Academy of Sciences, her team reported the first-ever atomic-resolution view of one of these proteins bound to a microtubule.
The finding provides critical insights into the way mutations in certain proteins cause neurological and degenerative disorders.
Her team's microtubule and HIV protein assemblies analysis was made through the use of an NMR technique called magic-angle spinning. A sample is placed in a tube in the NMR instrument, which spins it inside the NMR magnet at the precise angle needed to generate atomic-resolution data about the sample's structure.
"When you put the sample in, you can adjust the angle slightly, and you adjust the temperature," Polenova said. "When it spins, you can observe every atom in the molecule. It's like driving a car, and you're in the driver's seat."
Polenova, who earned her doctorate and conducted postdoctoral research at Columbia University, joined the UD faculty in 2003. Since 2014, she has been director of the National Institutes of Health's Center of Biomedical Research Excellence (COBRE) "Molecular Design of Advanced Biomaterials" program at UD.