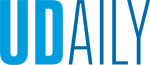 In Memoriam: Alexander Scarpone
Article by UDaily staff Photos courtesy of the Scarpone family March 20, 2019
Campus community remembers sophomore Alexander Scarpone
Alexander Anthony Scarpone, a University of Delaware sophomore from Newark, Delaware, passed away peacefully, surrounded by his family, on March 17, 2019. He was 20.
Mr. Scarpone completed his first year at the University in 2018 and was on medical leave this semester.
At UD, Mr. Scarpone was involved with UDance, the student-run philanthropy that raises money to fight childhood cancer. Before he enrolled at UD, he participated in the annual UD event and was one of the program's B+ Heroes, children battling or who have battled cancer.
"On behalf of the entire University community, I extend our deepest condolences to the family and many friends of Alex Scarpone," UD President Dennis Assanis said. "The loss of this promising young man saddens us all."
Adam Cantley, dean of students at the University, said, "Alex and the Scarpone family have been members of the Blue Hen family for quite some time. I had the joy of being his First Year Seminar instructor. He will be remembered for his love of Philly sports and ability to make everyone feel like a friend. We will miss him on campus."
A visitation for family and friends will be held from 1-5 p.m., Sunday, March 24, at the Doherty Funeral Home, 3200 Limestone Rd., Pike Creek. UD students who need transportation to the visitation should contact the Office of the Dean of Students at 302-831-8939 by 5 p.m., Thursday, March 21.
A Mass of Christian Burial will be celebrated at 10 a.m., Monday, March 25, at St. Mary of the Assumption Church, 7200 Lancaster Pike, Hockessin, immediately followed by interment in Cathedral Cemetery, Wilmington.
From Monday through Wednesday, March 25-27, University flags on the Newark campus will be lowered in Mr. Scarpone's memory.
About Alexander Scarpone
Mr. Scarpone attended the Independence School and graduated from the Delaware Military Academy.
Calling him "a selfless, loyal young man and wise beyond his years," his family said, "His gentle strength had a way of making everyone around him feel at peace. Alex's sense of humor and quick wit never failed to make others smile. His laid-back personality assured a welcoming environment for all who had the pleasure of spending time with him."
Their tribute continues, "Alex inspired all who knew him. His bravery, strength and determination in the face of adversity will never be forgotten. Alex put everyone before himself regardless of who it was or what they needed. He looked forward to every moment spent with his large, close-knit family. Alex truly cherished his roles as a son, brother, cousin, nephew, grandson, and friend.
"Alex, 'Big Al,' enjoyed spending time with his loved ones who will cherish the endless memories of days on the beach, huge Sunday family dinners, cheering for the Eagles, playing in the backyard and losing to him in video games. He loved music, his dog Frankie, his mom's chocolate cake, and weekends at his grandparents' beach house."
The family's tribute concludes, "Alex had a passion for all sports and a fierce loyalty to the Philadelphia sports teams. In his own words, the day he watched the Eagles win the Super Bowl with his family was 'the happiest day of his life.' He enjoyed every moment spent on the baseball field from the day he could carry and swing a bat. Countless memories were made throwing the ball in the backyard with his dad."
Mr. Scarpone is survived by his parents, Mark and Barbara Ann (Testa) Scarpone; his siblings, Samantha and Vincent Scarpone; his grandparents, Alessandro and Janice Scarpone, Anthony and Patricia Testa; and many aunts, uncles, cousins and friends.
Donations in Mr. Scarpone's memory may be made to the Andrew McDonough B+ Foundation or to UDance.
Condolences may be left online.
Support and assistance
For any students in need of support or assistance, the Division of Student Life provides a variety of resources.
Students in need are encouraged to reach out to the Center for Counseling and Student Development, which is located in the Perkins Student Center and is open from 8 a.m.-5 p.m., Mondays through Fridays. The center provides students with a safe and confidential environment to process their reactions with a counselor. To make an appointment, call 302-831-2141. Emergency appointments are available.
The Center for Counseling and Student Development also provides the UD Helpline, which is available at any time, day or night, for students feeling anxious, overwhelmed, depressed or otherwise in need of counseling. By calling 302-831-1001, live counseling assistance is available 24 hours a day, seven days a week, 365 days a year.
In addition, staff members in the Office of the Dean of Students are available to meet with any student who wishes to talk. Call 302-831-8939 to schedule an appointment or stop by Room 101 of Hullihen Hall.
Students also are encouraged to reach out to their resident assistants, mentors and advisers throughout the division, such as staff within the Center for Black Culture, University Student Centers, Student Wellness and Health Promotion, Student Health Services, Student Services for Athletes and other units.