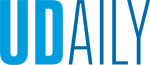 Horn Entrepreneurship offers 7 new undergraduate certificates
Article by Vanessa Spence, Bret Rossi Photo by Kathy F. Atkinson March 12, 2019
Programs can appeal to students in all seven UD colleges
Horn Entrepreneurship has launched seven new undergraduate certificates created in partnership with each of the seven colleges at the University of Delaware. The certificate programs will allow students to engage with the university's inclusive entrepreneurship community.
The undergraduate certificates are designed with a flexible choice of courses to allow for maximum benefit to any undergraduate major or minor. The certificates vary slightly from nine to 10 credits each and the certificate faculty director will act as an advisor in each of the colleges. Some certificates will align with minors for maximum benefit. Every certificate is available to any undergraduate student regardless of their assigned college. Entrepreneurial education is a process of understanding your interests, to find value in helping others or to solve a problem. Entrepreneurial thinking is advantageous in today's rapidly changing work environment.
The seven certificates all share a small component of entrepreneurial–focused classes and includes a practicum in the area of interest. More about each of the specific requirements can be viewed on the website for Horn Entrepreneurship.
Entrepreneurial Leadership will be offered through Alfred Lerner College of Business and Economics and will focus on leading yourself and others to a common goal or vision especially when it comes to new ideas from an entrepreneurial vision.
Design and Creative Making is offered through the College of Arts and Sciences. It will focus on knowledge and skill development important to identifying human and customer-centered design. It will have a good correlation with those students with interactive media and integrated design minors.
Technology Innovation and Entrepreneurship involves the ability to easily translate scientific discoveries and new technology into useful innovations. This certificate is offered through the College of Engineering.
Social Entrepreneurship will build on economical, sustainable solutions to society's worst problems and grand challenges. It will be offered through the College of Education and Human Development.
The certificate for Innovation and Entrepreneurship for Health is offered through the College of Health and Sciences and introduces a skill set for creative problem solving and adaptability to new or uncertain ideas.
New Product Development follows the best practices associated with creation, delivery and capture of value from new ideas. This certificate will be offered through the College of Agriculture and Natural Resources.
Eco-Entrepreneurship will help students identify and solve ecological problems in an economically and environmentally sustainable way. The College of Earth, Ocean and Environment will offer this certificate.
About Horn Entrepreneurship
Horn Entrepreneurship serves as the University of Delaware's creative engine for entrepreneurship education and advancement. Built and actively supported by successful entrepreneurs and thought leaders, Horn Entrepreneurship empowers aspiring innovators and entrepreneurs as they pursue new ideas for a better world.