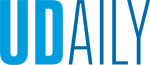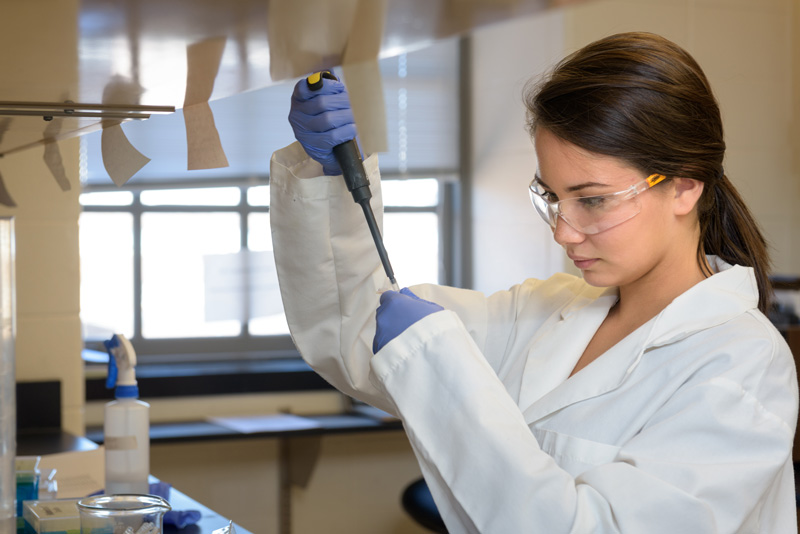 UD senior awarded Gates Cambridge Scholarship
Article by Carlett Spike Photos by Evan Krape and courtesy of Bailey Weatherbee March 08, 2019
Bailey Weatherbee will study physiology, development and neuroscience
Bailey Weatherbee's passion for developmental biology stems from her childhood. Her mother had multiple miscarriages leading to the discovery that her father had a genetic mutation called chromosomal translocation.
Weatherbee, a senior in the Honors Program at the University of Delaware studying biology, said this experience inspired her curiosity to learn the basics of human life on a biological level.
"My dad always had this mentality of explaining things to me at the highest level and expecting that I had the capability to understand," Weatherbee said. "So when I asked why I didn't have siblings, he tried to explain this to me. I didn't really get it, but I wanted to, so that started me down the path of asking biological questions."
Weatherbee was recently awarded a Gates Cambridge Scholarship. The honor goes to applicants who demonstrate outstanding intellectual ability, leadership potential and a commitment to improving the lives of others. The scholarship covers all fees while a student earns a master's or doctoral degree at Cambridge University in England.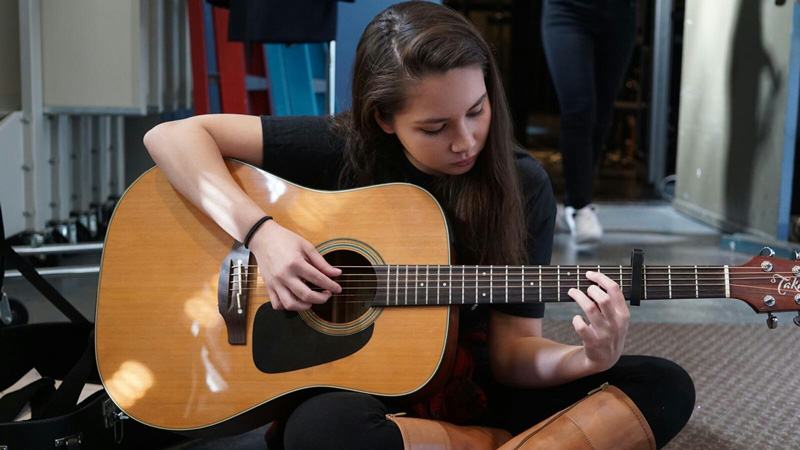 Weatherbee will begin work toward a doctoral degree in physiology, development and neuroscience under Magdalena Zernicka-Goetz in October 2019. She is the second student in UD history to become a Gates Cambridge Scholar, which was established in 2000 by the Bill and Melinda Gates Foundation. She is one of 34 U.S. scholars selected.
At 16, Weatherbee got her first taste of working in a lab, with UD Associate Professor Anja Nohe and then-graduate student Hemanth Akkiraju. In that setting, Weatherbee said she learned how to culture cells and conduct experiments — solidifying her desire to pursue a career where she could one day do her own research. During her first year at UD, she worked as an assistant researcher at the Delaware Biotechnology Institute (DBI) with UD Professor Jung-Youn Lee. As a senior, she has worked in UD Associate Professor Salil Lachke's lab, where she studies ocular lense development.
She credits his former graduate student, Archana Siddam for much of what she learned in her early days working in the lab.
"She is still one of my best friends and really the most direct scientific mentor that I've had," Weatherbee said. "Dr. Lachke also has been wonderful, but she really trained me on the bench and taught me everything and how to think about science. I credit her with pretty much all levels of understanding that I have about science now."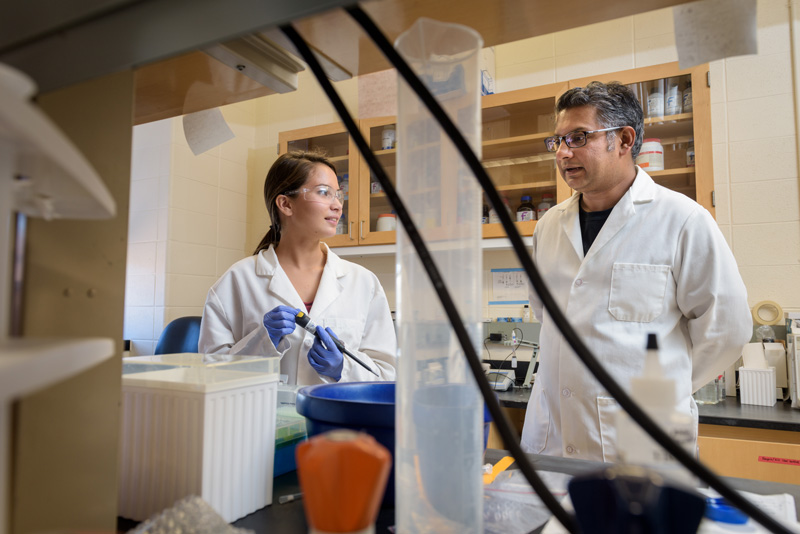 At Cambridge, Weatherbee will be working in Zernicka-Goetz's lab, studying post-implantation development of human and mouse embryos. Weatherbee first came across Zernicka-Goetz's research in 2016 when her team successfully developed a culture system to reveal what happens in the post-implantation stages, often referred to as a "black-box." Weatherbee will continue to study and better understand this largely unknown early stage of development — where many pregnancies fail.  
Weatherbee already met Zernicka-Goetz and is excited to get to work.
"I don't know how to even express how it feels to have someone you respect so much — such a big influence and such the best in your field — to feel so supported by her throughout all this," she said. "I'm going to go and do a Ph.D. in the Gates community which I'm really excited about, but that wouldn't mean anything if I wasn't excited for the work or felt like my professor wouldn't be there for me. She's really demonstrated that she would be and I'm really excited to be working with her."
In addition to her love of biology, Weatherbee has minors in biochemistry, political science, applied music (piano) and writing. She's also a member of UD's equestrian team.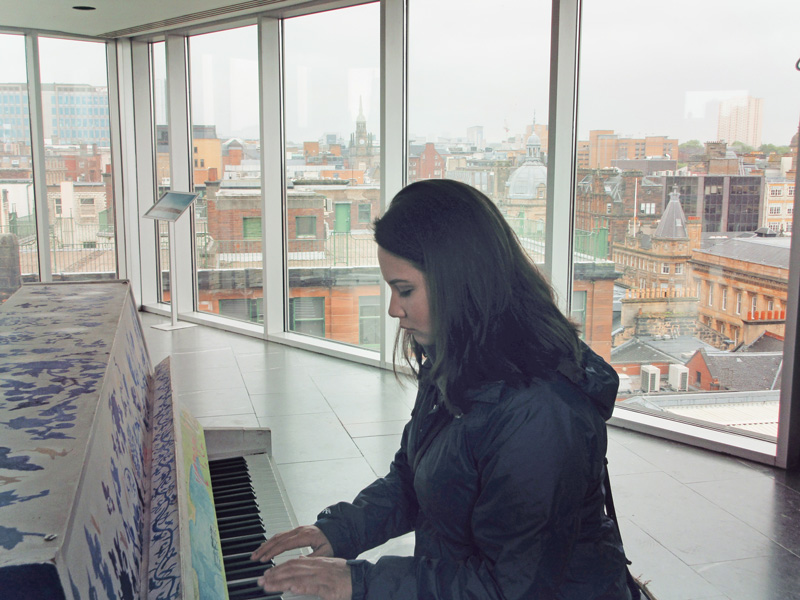 She has worked with Leading Youth Through Empowerment, a non-profit that offers Delaware students the tools and support to access the highest quality education within the state. She helped students in the organization in several ways, from reading high school and college application essays to tutoring students in advanced levels of English.
"My mom grew up in the Philippines," Weatherbee said. "She was really poor and always made sure I understood that the main reason I've been able to succeed in life is because I've had a good education. Giving at risk youth access to good educational opportunities is breaking cycles of poverty and it's something I've seen with my family."
Weatherbee previously met with various state officials through the American Society for Biochemistry and Molecular Biology's Advocacy Training Program to discuss funding and access of STEM education for at risk youth.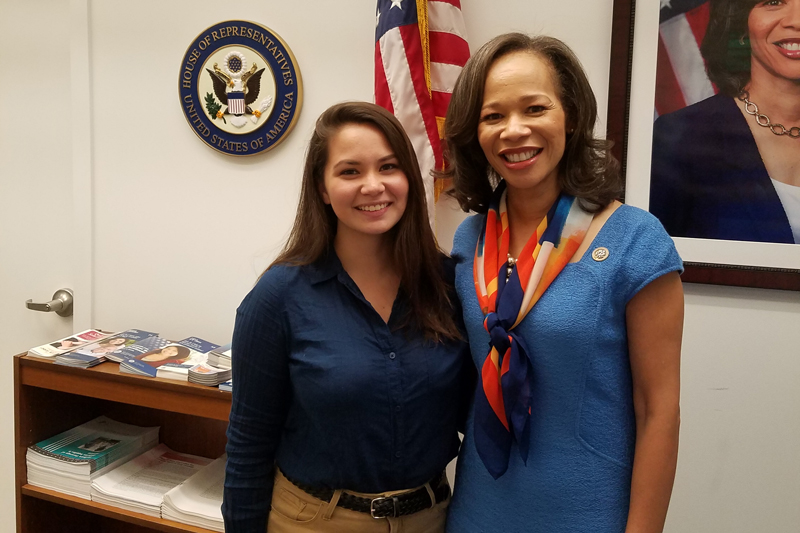 She's also passionate about science advocacy because it is important for everyone to understand what is happening within the science community, she said. Weatherbee makes a point to ensure she can clearly explain what she is researching to those who do not have a science background.
She is just a little nervous about her new adventure. She joked she is mostly concerned about Brexit, the impending withdrawal of the United Kingdom from the European Union.
"I've been in Delaware my entire life so it will definitely be a really big change," Weatherbee said. "I think I'm ready for it."