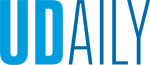 Couch to 5K Returns this Spring
Article by College of Health Sciences March 12, 2019
Interest meetings scheduled for March 21 and 28
The University of Delaware Employees' Couch to 5K, a nine-week training program for beginner runners, returns this spring in preparation for the 5K during Alumni Weekend on June 9. Interest meetings to learn more will be held from noon to 1 p.m. Thursday, March 21 at the Tower At STAR, 2nd floor conference room 213, and Thursday, March 28 in the Carpenter Sports Building Conference Room.
On Wednesdays from April 10 through June 5, the group will meet at Kells Park at 5 p.m. and run the James F. Hall trail. Runners may download the Couch to 5k app to assist in their running program throughout this time period.
The program will be led by Diane Kukich(dkukich@udel.edu), a certified running coach through the Road Runners Club of America (RRCA). To sign up for the group run program or attend an interest meeting, please register here . For more information, please contact Chelsea Finch at cfinch@udel.edu.
For further information, please visit: https://recreation.udel.edu/Program/GetProgramDetails?courseId=32221943-7911-4e3a-8ae2-c1bca2affddb&semesterId=70b58d7a-349c-4735-9ed9-be21e1abc13e