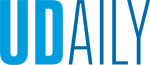 Distinguished Young Scientist
Article by Adam Thomas Photos courtesy of Mustafa Yücel and George Luther March 15, 2019
UD alum Mustafa Yücel named the Turkish Academy of Sciences Distinguished Young Scientist
Mustafa Yücel, a University of Delaware alumnus who received his doctorate in oceanography from UD in 2009, recently received the Distinguished Young Scientist Award from the Turkish Academy of Sciences, the first oceanographer to receive the award since its inception in 2001.
Yücel said that it felt great to receive the award and he was thrilled that a researcher in marine science got the recognition.
"In Turkey, marine science has started to gain elevated recognition recently," said Yücel. "I found the award very timely as it will help me and my colleagues to further promote marine science at national scale."
Yücel showed his scientific acumen frequently during his tenure at UD. For instance, the average time for a student to receive their doctorate in oceanography at UD's College of Earth, Ocean and Environment (CEOE), is five years or more. For Yücel, it took just a little over four years.
George Luther, the Maxwell P. and Mildred H. Harrington Professor of Marine Chemistry and the Francis Alison Professor in CEOE who served as Yücel's adviser during his time at UD, explained that Yücel could have finished sooner, but he wanted to wait to go on a research cruise with Luther's research group to gather more data for a paper he was completing.
"That's what took him a little longer, and it turned out to be a highly cited paper in Nature Geoscience when it got published," said Luther. "That was fantastic. He probably would've graduated in less than four years."
Yücel now works as an associate professor and vice director of the Institute of Marine Sciences at Middle East Technical University (METU) in Ankara, Turkey. The university is one of the leading research institutes in Turkey. Yücel said that his current area of research is the biogeochemistry of seas surrounding Turkey, the Eastern Mediterranean Sea, the Sea of Marmara and the Black Sea as well as working with international collaborators on deep-sea hydrothermal vents across the globe.
"A good deal of my time recently has been devoted to multidisciplinary research on 'blue economy' and how marine science can help improve the health of ecosystems while supporting high-value emerging marine sectors," said Yücel. "To this end, I started working with a range of policymakers, innovation experts and scientists in Turkey and Europe."
This work led to Yücel helping to draft a new strategic research and innovation agenda for the Black Sea, the first version of which will be launched in May 2019 and provide a guideline for streamlining European Union and national funding to cutting-edge research priorities.
Yücel also conducted research in the Black Sea while a student at UD, as well as deep sea vents in the Pacific. He participated in many dives with the deep-sea vehicle known as Alvin and joined Luther as recently as 2017 on a research cruise with the vessel.
During his time at UD, Yücel published over 10 papers, serving as the lead author on four of those, which he said allowed him to find postdoctoral positions relatively easily in France and then Germany. Yücel said the combined preparation, both postdoctoral positions and all of the writing at UD, was a big reason he got the faculty job at METU and has continued to help him as he writes research proposals.
Luther said that it was in 2001 when he was participating in a research cruise on the Black Sea that a Turkish professor, Aysen Yilmaz, asked him if he would train a Turkish student concerning his in situ microelectrode technology being used on that cruise. He told Yilmaz to let him know if she ever had any students interested in learning at UD. When she encouraged Yücel to apply to study with Luther in 2005, that conversation ended up paying off for all of them.
"He was the perfect student and having somebody like him come over and learn what we were doing and then be able to bring that all back to Turkey is just fantastic," Luther said. "He's doing first-rate work."
For his part, Yücel said that he loved his time at UD and it helped inform his scientific career moving forward.
"Those were one of my best periods in my life," said Yücel. "My days were busy with hard, but fun work. During the evenings and weekends, I enjoyed the relaxing, friendly atmosphere of the Daiber housing at Lewes. I made so many lifelong colleagues and friends there. I received an excellent training in oceanography in general at CEOE and in particular obtained a quite solid background in marine chemistry in Dr. Luther's group."