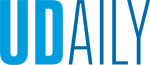 One health
Article by Dante LaPenta Photo by Monica Moriak June 20, 2019
Ryan Arsenault and Kali Kniel lead charge to bring together One Health researchers across campus
One Health is a holistic way of thinking about how the health of our environment is intertwined with human health and animal health. Given the wide spectrum, the most impactful research comes from cross-disciplinary teams.
"The ultimate goal of One Health is prevention and early intervention because you can move upstream of a health problem," said Ryan Arsenault, University of Delaware assistant professor of gut health and disease pathogenesis, whose research includes antibiotic alternatives for chickens. "Take the flu, for example. If you are studying ducks and avian influenza, prevention and early intervention protects chickens and, in turn, protects human health."
Many experts come from a variety of professions that historically do not consistently interact — public health professionals, food scientists, economists, educators, engineers, entomologists, epidemiologists, hydrologists, microbiologists, nutritionists, physicians, molecular biologists and veterinarians.
UD has strong expertise in the great majority of these areas, so Arsenault and Kali Kniel are leading the charge to bring a critical mass of UD researchers together around the topic.
Kniel's research includes assessing use of water and soil amendments that can be associated with contamination of fruits and vegetables, and may lead to foodborne illness and major recalls. During the recent multistate outbreaks of shigatoxigenic E. coli linked to romaine lettuce, she worked on ways to reduce risk without undue burden on growers.
"Using a One Health approach will make it more likely that we identify solutions to these complex global challenges," said Kniel, professor of microbial food safety. "I think that society can relate to larger issues more easily when we look at the health of the three intertwined sectors."
Arsenault and Kniel are also making sure that undergraduates get in on the action. Arsenault's One Health (AGRI224) course introduces the concept and the integration of human, animal and environmental health; he gives specific focus to zoonotic and emerging diseases, agriculture, and the use and misuse of antibiotics, how they affect all parts of the One Health triad. Kniel instructs Foodborne Diseases: Investigating Outbreaks (ANFS230), discussing basic epidemiology and contemporary food- and water-borne outbreaks. Students assess risks that resulted in illnesses, recognizing the connections between humans, animals, plants, and their shared environment.
The pair organized the UD One Health Seminar Series — comprised of four events held throughout the spring semester. After individual seminars on influenza, antimicrobial resistance, and mosquito control and vector-borne diseases, the series culminated with the full-day One Health Symposium.
"We chose all of these topics because they are classic examples of what One Health is and why it is important," said Arsenault.
With vector-borne diseases like Zika, malaria, and Lyme disease seemingly always making news, mosquito control is an example of a popular topic far beyond the halls of academia.
"If you can control mosquitos, now you limit the spread of a devastating disease like Zika," Arsenault said. "You've focused upstream to control the vector, but it requires people working across disciplines."
Stressing the science
The final gathering of the semester began with keynote speech from veteran, international presenter Alison Van Eenennaam, Cooperative Extension Specialist at the University of California Davis, who conducts research on the use of animal genomics and biotechnology in livestock production systems. She took the topics of animal breeding, plant breeding and genetically modified organisms (GMOs) head-on. She explained the science, picked apart anti-GMO narratives that are based on emotion or fear, and highlighted tremendous environmental benefits to more broadly applying the technology, which are little-known to general public.
"We sometimes forget that innovations are often met with resistance," Van Eenennaam said. "This is a normal thing. What is not normal and perplexing to me is the misinformation around these methods as it relates to the safety of genetically engineering crops."
She highlighted research with stark opinion differences between the public and scientists. Comparing the opinion of U.S. adults and scientists, the widest agreement gap was the statement "safe to eat genetically modified crops" — more significant than "climate change is mostly due to human activity," "humans have evolved over time," and "childhood vaccines such as MMR [measles, mumps, and rubella] should be required."
Van Eenennaam emphasized these findings as the impact of ignoring the science and what innovation can do for human health. So why do so many in the general public carry this opinion? She pointed to Internet search results on GMOs showing inaccurate, terrifying images that prey on core values that we hold dear.
"As a parent, my most treasured thing is my children's safety. I would never do anything to jeopardize the safety of my kids. The mere thought that somehow feeding them GMOs might give them autism, allergies, or make them infertile goes to the core values of parents. But, as my friend Abe Lincoln said, 'Don't believe everything you read on the Internet,'" joked the researcher as she showed a meme of the revered President with an obviously false quote.
The audience then watched the "Food Evolution," which features Van Eenennaam and other scientists as well as anti-GMO organizations and advocates. The independent film explores the science of genetic engineering, and public discourse and misinformation surrounding the topic. The symposium also spurred discussion with research presentations from UD faculty and graduate students, a One Health at UD workshop, and poster session and reception.
Next steps
After four events throughout the spring, Kniel and Arsenault reflected on what was accomplished on how UD is uniquely positioned to address One Health.
"The seminar series allowed us to bring critical partners to the table — including the U.S. Food and Drug Administration, local academic leaders in One Health, and state government departments — showcasing the diversity and linkages of a One Health approach," Kniel said.
Said Arsenault, "Our goal was to get people interacting and talking on campus. Now we have that interaction and a starting list of people interested in the topic. We were also able to bring other universities to campus to see what UD is doing."
The eventual goal is to have greater recognition of all of the One Health work underway at UD, including research, education, and extension efforts. This may include development of a center or institute and will need to reach across all UD colleges.
"We already have a vast wealth of knowledge and great people working in these areas, now is the time to evaluate and bring value to the many ways we are interconnected," Arsenault said. "To borrow the tagline from the College of Agriculture and Natural Resources, we can save lives and protect the planet using a One Health approach."