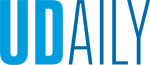 Martin Ingelsby extends contract
Article by Athletic Department Staff Photo courtesy of Athletic Department Staff June 20, 2019
UD basketball head coach signs two year extension
University of Delaware Director of Athletics and Recreation Services Chrissi Rawak has announced a two-year contract extension through the 2023-24 season for Blue Hen men's basketball head coach Martin Ingelsby.
Ingelsby, along with outstanding assistant coaches Bill Phillips, Corey McCrae and Torrian Jones, Director of Operations Pat Rogers and Coordinator of Player Development/Videography Danny O'Connor, has led the Blue Hens to 44 victories during his first three seasons in Newark, and Delaware has increased its win total during all three years.
Ingelsby guided Delaware to a six-win improvement during his first season in 2016-17, while the 2017-18 squad won 14 games including a Colonial Athletic Association (CAA) Tournament triumph over Elon. This past season, the Blue Hens recorded their highest win total and highest CAA finish since 2014 with 17 victories, and advanced to the CAA Tournament Semifinals for the first time in five years with a dramatic comeback victory over William and Mary in the quarterfinals.
An outstanding recruiter, Ingelsby's teams have featured a pair of CAA Rookies of the Year, and the Blue Hens are the only conference school to feature an All-Rookie Team selection during each of his three seasons. This year, Eric Carter was a second team All-CAA and All-District honoree, while freshman Ithiel Horton was named to the CAA All-Tournament Team.
The Blue Hens also enjoyed an excellent year in the classroom, as Delaware posted the highest men's basketball academic GPA since records began in 1995-96.
"I am truly honored and humbled to be the head coach at the University of Delaware," Ingelsby said. "I want to thank President Assanis, Chrissi Rawak and the Board of Trustees for their support and commitment to our basketball program. I am proud of the progress we have made over the last three years and couldn't be more excited about the direction we are heading."
"The Delaware men's basketball program has made tremendous strides not only on the court, but also in the classroom and in the community, during Martin's first three seasons," Rawak said. "The program continues to make significant progress, and I'm extremely excited about where we are headed."