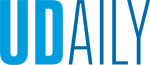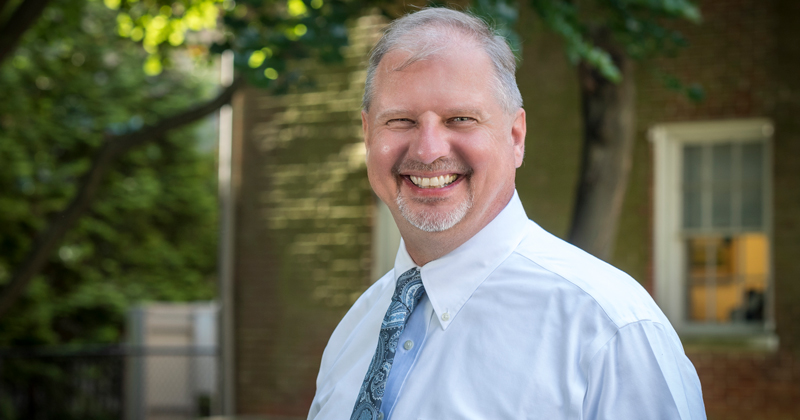 New Arts and Sciences dean
Article by UDaily staff Photo by Kathy F. Atkinson June 24, 2019
John Pelesko appointed dean of College of Arts and Sciences
John A. Pelesko, who has served as interim dean of the University of Delaware College of Arts and Sciences (CAS) since September 2018, will assume that role permanently, effective July 1, UD President Dennis Assanis and Provost Robin Morgan announced today.
"During the course of the past year, Dr. Pelesko has hit the ground running as our interim dean of the College of Arts and Sciences," Assanis said. "His strategic vision and analytical approach, coupled with his creative thinking and inspiring commitment to education are great assets to the college. John is a leader who can build consensus with a thoughtful approach and a passionate focus in this permanent role. I look forward to continue working with John and Robin Morgan to build on excellence and drive our College of Arts and Sciences to new heights."
"John Pelesko has demonstrated a commitment to shared and thoughtful leadership, which the college has embraced during his role as interim dean," Morgan said. "Overwhelmingly, his colleagues expressed appreciation for his vision, collaboration and communication style, as well as his commitment to all aspects of the broad portfolio and the missions of CAS. I look forward to the continued opportunity to work with him as we advance CAS and UD."
With positive feedback on John Pelesko's performance in the interim role, Provost Morgan held a monthlong series of meetings and communications with key stakeholders across the University to consider appointing Pelesko to the permanent role without a search. Based on the strong endorsement from CAS faculty and staff, and upon consultation with the president and the concurrence of the Executive Committee of the Board of Trustees, Pelesko's appointment was approved.
"It has been a tremendous pleasure to work with faculty, students, and staff across the college during the last year as interim dean," Pelesko said. "I'm excited to continue the work we've begun and to continue to work with Provost Morgan, President Assanis and all members of our college and campus community, as we take the College of Arts and Sciences to the next level."
Pelesko previously served as associate dean for the natural sciences of the College of Arts and Sciences from 2016-18, after being interim associate dean for a year. As the college's associate dean, he had oversight of six departments in the natural sciences -- mathematical sciences; biological sciences; chemistry and biochemistry; physics and astronomy; psychological and brain sciences; and linguistics and cognitive science – that are home to a third of the college's undergraduate majors and the majority of its graduate students, as well as more than 160 faculty members.
Pelesko also was responsible for secondary teacher preparation in the college, the Delaware Teachers' Institute, and educational programming in UD's Harker Interdisciplinary Science and Engineering Laboratory.
Chairperson of UD's Department of Mathematical Sciences from September 2011 to January 2015, he was director of graduate studies in the department from September 2009-11.
His University-wide service includes work with the Data Science Initiative, the Honors Program Task Force and the General Education Task Force. He served as president-elect and president of the college's Faculty Senate from 2008-10 and received the college's Outstanding Faculty Teaching Award in 2006.
Pelesko is the author of the highly regarded books Self Assembly: The Science of Things That Put Themselves Together, published in 2007, and Modeling MEMS and NEMS, published in 2002, as well as several book chapters and numerous research articles in scholarly journals.
A member of the UD faculty since 2002, he previously served on the faculty at the Georgia Institute of Technology and was a postdoctoral scholar at the California Institute of Technology.
He earned his bachelor's degree cum laude with distinction in pure mathematics at the University of Massachusetts at Boston and his Ph.D. in mathematical sciences at the New Jersey Institute of Technology.
Pelesko succeeds George Watson, who returned to the UD faculty last year.