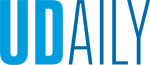 In Memoriam: Gary E. Pennington
Article by UDaily staff June 20, 2019
Campus remembers retired electrical manager who served UD for 25 years
Gary E. Pennington of Oxford, Pennsylvania, who retired as electrical manager in Facilities Maintenance and Operations at the University of Delaware in 2013, passed away at his home on June 16, 2019. He was 68.
Mr. Pennington, who joined the UD staff in 1988, was instrumental in the maintenance of all campus fire and life safety systems, as well as elevators, generators and power service. He established the Campus Lockout Tag Out Program that still exists today to assure the safety of all Facilities and contractor workers. He also contributed to new building design standards that led to successful completion of major projects, such as the Harker Interdisciplinary Science and Engineering Laboratory and residence halls on the Laird and East campuses.
"His loss is deeply felt by his UD friends and colleagues who learned from him and shared his desire to provide the University with a high level of effort and care," said Kevin McSweeney, UD fire marshal. "Gary's leadership and integrity are qualities his colleagues will always remember him by."
Mr. Pennington is survived by his wife, Shirley; children Scott, Mandy, Brad, Tori, Melissa and Kevin; and grandchildren Ella, Ally, Cara, Nathaniel, Adley and Harper.
Condolences may be left online.