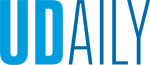 In Memoriam: Dorothy Levis Munroe
Article by UDaily staff June 21, 2019
Community remembers alumna who established named professorship in history
Dorothy "Dot" Levis Munroe, University of Delaware alumna and -- with her late husband, John -- the namesake of the University's John A. Munroe and Dorothy L. Munroe Chair of History, died on June 12, 2019, after a brief illness. She was 96.
The named professorship was established in 2007 through the proceeds of a charitable gift annuity created by the couple in 2001.
In a 2015 article in University of Delaware Messenger, Mrs. Munroe described her arrival at UD with her twin sister as a chemistry graduate student in 1944, when she befriended a young history instructor, John Munroe, who would become her husband. She earned her master's degree in 1946, the year after they married.
"The University was a different place back then," she recalled in the article. "Campus activities were greatly curtailed—during wartime, there were few male undergraduates, and all students were on a fast track to graduate. The entire administration consisted of a registrar, a business manager and the president."
As John Munroe became known as one of Delaware's most respected historians, Dot Munroe had her share of notable accomplishments, including becoming the first woman appointed, and later elected, to the Newark Special School District Board of Education.
In the article, she also noted, "I coached boys' tennis at Newark High School. In 1974, in a reprise of the Battle of the Sexes tennis match between Billie King and Bobby Riggs, I bet a year's salary against $25 that I could beat the new assistant principal. And I did."
Her article concluded, "I've had a wonderful life, and all of it followed that decision in 1944 to accept a fellowship at the University of Delaware."
Mrs. Munroe was born in Baltimore, Maryland, where she, her twin sister Katheryne and older sister Grace grew up in Roland Park. After graduating together from the Women's College of the University of North Carolina at Greensboro, where the twins were both inducted into Phi Beta Kappa, they both came to the University of Delaware, where they completed their master's degrees in chemistry. Mrs. Munroe's sister also met her future husband at UD; he was also an instructor in the Department of History, Richard McCormick.
As Mrs. Munroe completed her graduate studies in chemistry, her first child, Stephen, was born. Her family grew with the birth of Carol (1948) and John Michael (1953), and her career underwent a hiatus during which she participated in many League of Women Voters and AAUW projects, along with other volunteer pursuits, as well as working on the 1950 national census and running a special, off-year Newark census.
Later, she had a career teaching high school mathematics, teaching first at Dickinson High School and later at Newark High School. In 1983, she retired from teaching, simultaneously with her husband's retirement from his 42-year career as H. Rodney Sharp Professor of History at the University of Delaware.
In the decades following their retirement, the couple traveled widely and enjoyed time with their children and grandchildren, especially during summers at Cape Cod and winter vacations in Puerto Rico. Mrs. Munroe served for 20 years as a volunteer tax counselor and team leader with the AARP tax aide program. Into her 80s and beyond, she remained active in sports such as tennis, cycling, golf and swimming. After the death of her husband in 2006, she moved to Cokesbury Village, where she maintained an active, independent lifestyle.
Dorothy Munroe is survived by her three children and their spouses and partners, Stephen and Cordelia Munroe of Harwich, Massachusetts, and their children David and Margaret; Carol Munroe and András Riedlmayer of Cambridge, Massachusetts, and their children Alexander and Anna; and Michael Munroe and Melanie Eleuterio of Magnolia, Delaware, and Michael's children Randall, Richard and Ada.  
A memorial service followed by a reception will be held at 2 p.m., Saturday, June 29, at Cokesbury Village auditorium, 726 Loveville Rd., Hockessin. In lieu of flowers, the family suggests contributions to the Newark Senior Center, 200 Whitechapel Drive, Newark, DE 19713 or Planned Parenthood of Delaware by visiting www.weareplannedparenthood.org.
Condolences may be left online.