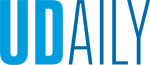 In Memoriam: Burnaby Munson
Article by UDaily staff Photos by Evan Krape and University Archives June 28, 2019
Colleagues, former students remember esteemed chemistry professor, Honors Program director
Editor's note: A memorial service for Dr. Munson will be held at 4 p.m., Friday, Oct. 4, in Mitchell Hall, on the Newark campus.
Burnaby Munson, retired University of Delaware chemistry professor, award-winning researcher and venerated director of the Honors Program who taught tens of thousands of UD students over more than 50 years, passed away June 23. He was 86.
"Burnaby was a wonderful man who will always be fondly remembered by everyone who knew him," said UD President Dennis Assanis. "I am so glad we were able to recognize him with an honorary degree at this year's Commencement. He was so grateful for this honor, and yet we are the ones who will be eternally grateful for his contributions to our institution."
Dr. Munson, who joined the UD faculty in 1967 as an associate professor of chemistry, retired in 2018 as the C. Eugene Bennett Chair of Chemistry and was awarded emeritus status.
Earlier this month, he received an honorary doctor of science degree at the University's 170th Commencement ceremony. The citation in his honor noted, "During your five decades of teaching, you taught more than 46,000 students and oversaw some 8,000 class sessions. Your influence on generations of UD students is unparalleled. And, of course, we must also mention your Wednesday night study breaks, an appetizing spread of snacks that you've been providing weekly to hard-working and grateful students since 1979."
The citation concluded, "Dr. Munson, you were the rare teacher who combined brilliance and warmth. You expected much of your students, but you also knew how to instill in them both passion for the subject and belief in their abilities. You have been a gift to your students and to the greater University of Delaware community."
The following week, Dr. Munson was saluted at Alumni Weekend during the Honors Program Alumni Reception, held June 7 at the Honors Program Building. Many honors alumni had an opportunity to chat with the man who was involved with the program for more than 40 years and played a major role in its development.
A memorial service celebrating the many contributions of Dr. Munson is being planned for the fall on campus.
'Revered educator, mentor, scientist and friend'
Some of Dr. Munson's colleagues and former students shared their reflections about him with UDaily.
Robin Morgan, provost: "Losing Burnaby Munson feels like something fundamental to UD is missing. Burnaby was a superb teacher and mentor not only to innumerable students but also to faculty members, particularly in chemistry and biochemistry but also across many disciplines. May we all work together to follow the examples that Burnaby set for us -- examples based on excellence in everything he did, humility, dedication, selflessness and his own special brand of humor. The University of Delaware has indeed been blessed to have Professor Munson give us more than 50 years of his life."
John Pelesko, dean, College of Arts and Sciences: "Dr. Burnaby Munson was as close to a complete faculty member as one can imagine. He performed world-class research in chemical ionization mass spectrometry. He was an outstanding instructor, beloved by students, with a genuine passion and commitment to student success. He was tireless in his service to the University community, establishing UD's Honors Program, constantly taking part in out-of-class activities with students, and also conducting significant service for his professional community. He will be sorely missed by all who had the pleasure of knowing him."
Michael Chajes, incoming director of the University Honors Program: "If there is one person who epitomizes UD's Honors Program, it is, without question, Burnaby Munson. In my nearly 30 years at UD, I cannot think of another faculty member who has profoundly impacted more students than Burnaby. It is not too much to say that he has been to the Honors Program what Francis Alison was to the University of Delaware. Burnaby not only inspired generations of students to pursue their dreams, he also inspired faculty, like me, to be the very best that we could be. As the incoming honors director, I had the pleasure of spending time with Burnaby during our recent alumni reunion event. As always, he was the person that everyone wanted to see. While we will miss him greatly, his legacy will continue to grow stronger and stronger, and all of us in the Honors Program will strive to live up to the amazing example that he set."
Brian Bahnson, chairperson of the Department of Chemistry and Biochemistry: "Our Department was greatly saddened by the news of the passing of Dr. Munson. He was a revered educator, mentor, scientist and friend. He was groundbreaking in his contributions in research, service and teaching. He was cited in the press release of the 2002 Nobel Prize in Chemistry for establishing the field of Chemical Ionization Mass Spectroscopy. He served as chair of the chemistry department, served as the UD Honors Program director and was awarded numerous University awards. His career spanned 52 years at UD, and his life was full of kindness, friendship and generosity."  
John Burmeister, Alumni Distinguished Professor of Chemistry and Biochemistry: "Burnaby Munson was the embodiment of a modern-day Mr. Chips! During the 65 years that chemistry has served as the center point of my educational and professional life, I have never known anyone who exhibited the total commitment to the academic enterprise that Burnaby did. Whether it was cutting-edge research, visionary administration, inspired teaching or heartfelt advising/mentoring (and he excelled in all of these endeavors), Burnaby devoted virtually all of his waking moments these tasks. Above all, service to students was at the core of his very being. The University and our department were blessed to have shared the last 52 years of his Wonderful Life. Our department will never be the same!"
Christopher Hadad, Class of 1987, Honors, professor of chemistry and biochemistry, Ohio State University: "While Burnaby was a man of tremendous intelligence, work ethic and scientific success, he worked with only one mission — to further the success of all of those around him, whether they be undergraduate students, graduate students, research collaborators or staff. He worked tirelessly to make everyone better, often when they, especially students, did not even recognize what they were capable of doing…. I have never met anyone like Burnaby. He gave of himself fully to everyone at the University of Delaware, and I have never met anyone more committed to an institution and to its students and faculty like Burnaby. It has been an honor to know him and to have been mentored by him. But the world is a sadder place with him being gone."
Travis Longcore, Class of 1993, Honors, associate adjunct professor at the UCLA Institute of the Environment and Sustainability: "May we all be so fortunate as to influence so many people in such a positive way as Burnaby Munson. He made a family of us UD Honors Program kids, and I have a feeling we were all his kids whether we knew it or not at the time. I'll take a study break tonight in his honor; now we are all responsible for bringing the snacks for the next generation. He could never be replaced, but I hope he taught us all enough to carry on with good cheer, high standards, endless curiosity and warm hospitality."
Heather Hartman, Class of 2010, Honors, surgery resident, Drexel University College of Medicine: "Dr. Munson was an incredible professor who brought the magic of chemistry alive for so many students. Beyond that, he truly cared for his students on a personal level."
About Burnaby Munson
An analytical and physical chemist, Dr. Munson's research focused on mass spectrometry, a field where he had an important impact and for which he received numerous awards. His research was cited by the Nobel committee when it awarded the 2002 Nobel Prize to John Fenn and Koichi Tanaka. Dr. Munson's work on chemical ionization mass spectrometry made it possible to obtain informative mass spectra of high-molecular weight and sensitive compounds.
At the University, he taught in the Honors Program from 1976 until his retirement in 2017 and also served on its advisory board in the 1970s and '80s. He was the program's acting director and then director for many years in the 1980s. He also initiated Wednesday Night Study Breaks in the Honors Living Learning Community. Upper-division students who live in first-year Honors housing and serve as mentors assisting with academic and social questions and problems are known as Munson Fellows in his honor.
Upon his retirement, the Department of Chemistry and Biochemistry held a special colloquium paying tribute to Dr. Munson. Writing in the Blue Hen Chemist newsletter, colleague Cecil Dybowski, professor of chemistry and biochemistry, said Dr. Munson "leaves behind a legacy of educational excellence and a cadre of students, both undergraduate and graduate, who have, through coaxing, cajoling, threatening and patience, developed an appreciation for chemistry and its place in the world."
In 2018, Dr. Munson was named a fellow of the American Chemical Society, an honor that recognizes outstanding achievements in and contributions to science, the profession and society.
His University recognitions also include the Excellence-in-Teaching Award in 1973, the Medal of Distinction in 2002, the Francis Alison Faculty Award in 1992 and Outstanding Faculty Member in the College of Arts and Sciences in 1994, among others.
Dr. Munson earned his doctorate in physical chemistry in 1959 from the University of Texas at Austin, after also studying at the University of Wisconsin. He worked for Esso (now Exxon) Research and Engineering as a research chemist until joining UD's chemistry department in 1967.
According to an oral history conducted by the Chemical Heritage Foundation, Dr. Munson was born on March 20, 1933, in Wharton, Texas, on the Gulf Coast to Milam Stephen Munson Jr. and Emily Elizabeth Burnaby. His father, paternal grandfather and paternal great-grandfather were all lawyers, and his mother was the librarian at the high school.
He was preceded in death by his parents, stepmother Sarah Estelle Hancock Munson and sister Bettie Munson Patton. He is survived by a niece, Joyce E. Kavanagh of Appleton, Wisconsin; and two nephews, Stephen Michael Patton of Rock Island, Illinois; and Ward C. Patton II, of Appleton; as well as one grandnieces and two grandnephews.
He will be interred at the family cemetery in Angleton, Texas, at a future date. As the product of three generations of lawyers and with his trademark sense of humor, Dr. Munson chose this epitaph for his grave marker: "A Chemist, not a Lawyer."
Dr. Munson was a generous philanthropic contributor to the University supporting student enrichment experiences such as undergraduate research and faculty initiatives in the Honors Program. His philanthropy not only directly supported the University but also inspired countless students, faculty and alumni to give to the University in his honor. To celebrate his memory, the University invites the community to support two funds that Dr. Munson established through his estate at this link.
Contributions in memory of Dr. Munson can be made to The Harward and Munson Fund for Honors Undergraduate Research at the University of Delaware. Please send contributions to: University of Delaware, Gifts Processing, 83 East Main St, 3rd Fl., Newark, DE 19716. Make checks payable to "University of Delaware" and include the name of the fund on the memo line.
Tributes can be left on Dr. Munson's Facebook page.