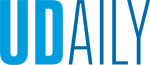 In Memoriam: Allie Rose Zambito
Article by Kelly Bothum Photo courtsey of the Zambito family June 28, 2019
Community remembers physical therapy doctoral student who touched many lives
Allie Rose Zambito, a doctoral student in the University of Delaware Physical Therapy Program from Bayville, New Jersey, passed away June 21 after she was struck by a motor vehicle at a construction zone near Wilmington, Delaware. She died one day before her 24th birthday.
Ms. Zambito finished the required classes for her doctorate in May and had begun the first of three 10-week internships undertaken in the final year of the PT program. She spent the last five weeks working with inpatients at Christiana Care Health System who needed rehabilitation services to help them return home, including those recovering from stroke and amputations. Ms. Zambito was scheduled to graduate with her doctorate in physical therapy in December. She will receive her degree posthumously.
"Allie was a dedicated student who cared deeply about her patients and becoming the best physical therapist she could be. She always had a smile for everyone and she will be deeply missed by everyone at UD who knew her," said Darcy Reisman, associate chair of the Physical Therapy Department in the College of Health Sciences.
Ms. Zambito's family is holding a celebration of life from 4:30-6 p.m. June 29 at the 25th Street Beach in Barnegat Light, N.J.
Many of Ms. Zambito's classmates and colleagues took the time this week to decorate her locker at the Health Sciences Complex at the Tower at STAR with photos and notes. "Without you, I would not have been able to make it through my first year," one classmate wrote. "Your impact on me and this program will last a lifetime."
Ms. Zambito's older sister, Jennie Ivey, said she was drawn to the academic rigor of UD's top-ranked physical therapy program. "School was always a really important part of her life. I remember her looking and deciding all the schools she was going to apply to. She knew Delaware had the reputation it did. It made it an easy choice," Ivey said. "She really wanted to be surrounded by people who wanted to help elevate others. By doing that she also helped raise up other people around her."
About Allie Zambito
Ms. Zambito was a high school student at the Marine Academy of Technology and Environmental Science in Manahawkin, N.J., when W. Greg Seymour first met her while working at a nearby sports rehabilitation clinic.
Even then, he could see her natural curiosity about physical therapy. He was the only physical therapist on the staff at the time, so Ms. Zambito peppered him with questions about patient care and the training it took to enter the field. But it was her genuine connection with the patients that most revealed her desire to become a healthcare professional.
"Patients loved working with her. She constantly asked them questions about their life and attempted to make those one to two hours of their day as enjoyable as possible," said Seymour, a senior physical therapist in the UD Physical Therapy Clinic. "When patients are in pain this is no easy task."
In 2017, Ms. Zambito graduated with a bachelor of science degree in exercise science from High Point University in North Carolina, where she earned a 3.99 grade point average. While at High Point, she served as president of the Exercise Science Club and also helped organize two 5Ks to benefit a local community partner. She also presented at two American College of Sports Medicine conferences.
When Ms. Zambito came to her interview at UDPT, she was thrilled at the opportunities available in the No. 1-ranked program, her mother, Linda Zambito said.
"To come from a small high school with 59 kids and then a university like High Point that is smaller than UD, she was just so excited when she got accepted," Linda Zambito said. "I just remember how passionate she was getting to her interview and wanting to represent herself. When she came out, she said, 'I want to go here.'"
It was at UD that Ms. Zambito met her boyfriend, Pat Teevan, also a doctoral student in the physical therapy program. Teevan said Ms. Zambito was excited to share in her patients' successes and even felt a little sad when they were discharged because she no longer was able to work with them.
"She chose the perfect profession for her. We are one of the few healthcare providers who get to spend a lot more time regularly with patients and build relationships and rapport," Teevan said.
Her compassion extended to her colleagues in the physical therapy program, many of whom would seek out Ms. Zambito for advice or cheering up.
"In a program as rigorous and intensive and accelerated as ours, Allie had the perfect sense of work-life balance," Teevan said. "She was always the one to initiate invitations for a happy hour or get together on the weekend. She always lit up the room."
While pursuing her doctorate in physical therapy, Ms. Zambito completed her master of science in anatomy and clinical health science in 2018. In addition to keeping up with her coursework, Ms. Zambito served as the graduate student senator for the College of Health Sciences and the Department of Physical Therapy.
Jenifer Pugliese, a research physical therapist and clinical research manager at UD's Delaware Spine Studies, described Ms. Zambito as diligent, motivated, compassionate and kind.
"I remember her working hard to get a treatment just right, laughing at herself when she blanked on a practical, and encouraging her classmates as they struggled to find the exact position to perform a technique," she said. "She was a dream to teach and a joy to know."  
Susanne Morton, an associate professor in physical therapy, saw Ms. Zambito as inquisitive and driven in class. "When I got to know her better outside of class, her big personality really became apparent: she was an energetic and courageous person with tremendous passion and heart," she said.
Angela Smith worked with Ms. Zambito as her clinical instructor in the Sports & Orthopedic Clinic during the fall semester. Patients, professors and peers always appreciated that Ms. Zambito interacted with them with kindness and ease. No matter the beginning or end of the day, she always wore a vibrant smile.
"The memory that sticks out to me the most is not a patient care experience or conversation we had about clinical care, but rather a lively discussion we had about our favorite Thanksgiving foods and traditions, as it reflected Allie's passion for family and life," Smith said. "Allie got it - not just as a student and clinician, but as a human being."
Ms. Zambito is survived by her parents, Ed and Linda Zambito; her sister, Jennie (Zambito) Ivey; brother-in-law, Bill Ivey; nieces Zoie and Sophie Ivey; and her boyfriend, Patrick Teevan. In lieu of flowers, the Zambito family is developing a scholarship in Ms. Zambito's name. Checks can be made payable to Wells Fargo Advisors and mailed to Kathleen A. Browning Sheridan, 382 W. 9th St., Suite 6, Ship Bottom, N.J. 08008. Please note on the check, "Allie Zambito scholarship."
Support and assistance
For any students in need of support or assistance, the Division of Student Life provides a variety of resources.
Students in need are encouraged to reach out to the Center for Counseling and Student Development, which is located in the Perkins Student Center and is open from 8 a.m.-5 p.m., Mondays through Fridays. The center provides students with a safe and confidential environment to process their reactions with a counselor. To make an appointment, call 302-831-2141. Emergency appointments are available.
The Center for Counseling and Student Development also provides the UD Helpline, which is available at any time, day or night, for students feeling anxious, overwhelmed, depressed or otherwise in need of counseling. By calling 302-831-1001, live counseling assistance is available 24 hours a day, seven days a week, 365 days a year.
In addition, staff members in the Office of the Dean of Students are available to meet with any student who wishes to talk. Call 302-831-8939 to schedule an appointment or stop by Room 101 of Hullihen Hall.
Students also are encouraged to reach out to their resident assistants, mentors and advisers throughout the division, such as staff within the Center for Black Culture, University Student Centers, Student Wellness and Health Promotion, Student Health Services, Student Services for Athletes and other units.