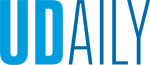 Leadership by design
Article by College of Arts and Sciences communications staff Photo illustration by Lukas Emory June 11, 2019
New 'thinking person's textbook' offers framework for success
How do you prepare yourself today for the unknown leadership challenges of tomorrow? Today's leaders — and those who aspire to become leaders — can work on building their CORE.
Just as athletes who focus on strengthening their core as a foundation for future performance, "Leaders also need to build their internal resources, their CORE, which we define as confidence, optimism, resilience and engagement," said the University of Delaware's Anthony Middlebrooks. An associate professor of organizational and community leadership in the Joseph R. Biden, Jr. School of Public Policy and Administration, Middlebrooks is also the director of the Siegfried Leadership Initiative in Horn Entrepreneurship.
Now, he and James L. Morrison, professor in the Biden School, are sharing that approach to studying leadership with other teachers, students and professionals. Middlebrooks is the lead author, and Morrison is one of three other co-authors, of a new book, Discovering Leadership: Designing Your Success.
Published in January by SAGE Publishing, the book applies a foundational definition of leadership within a design framework to introduce students to the broad field and practice of leadership. The textbook is divided into five modules consisting of three chapters each: Design Leadership Self; Design Leadership Relationships; Design Others' Success; Design Culture and Community; and Design the Future.
Each chapter engages students in meeting the challenges of leading and of developing their own leadership abilities.
"Our view is that developing leadership skills takes a personal, interactive approach, and so the book is action-oriented," Morrison said. "You learn by doing, not just by reading."
The idea for Discovering Leadership began with a two-part question, Middlebrooks said: "How do you educate someone now to be a leader in the future when you don't know what that future will look like? How can you design your leadership?"
The authors decided that in order to tackle such big challenges, they would explore how designers work and think. The result was the application of a design framework, chapters on design process and thinking and some 40 broad design principles translated to the purposeful, mindful and creative development of leadership skills.
In addition to introducing the principles that designers use to improve their products, the textbook includes skill-building activities, reflection questions and brief profiles of leaders who have made an impact. It also examines, through established research, perceptions and common misconceptions about leadership.
"This is an introduction to leadership," said Morrison, who noted that the book and its instructors' manual can be used in beginning leadership courses, giving students a consistent foundation as they pursue more advanced courses. "Our main target audience is universities — undergraduate and graduate students — but we can also see it as a useful tool for middle managers."
Questionnaires, reflection questions and a wide variety of skill-building activities are scattered throughout the book. In the middle of a chapter, for example, readers may be asked to revise their social media profile or write a statement of their personal leadership brand.
"It's not a typical textbook where you do exercises or answer questions at the end of a chapter," Morrison said. "I call it a thinking person's textbook."
Self-awareness is a critical part of growing as a leader, the authors said, and the book focuses on thoughtful activities that enable students to begin to discover and create their own style. The exercises also emphasize interacting with others and examining their perceptions.
"Everyone has a brand, and you have to figure out what yours is," Morrison said. "You can't decide it by yourself; you need to know how other people see you."
Organizational and Community Leadership at UD
The Organizational and Community Leadership program in the Biden School offers majors and minors and attracts an interdisciplinary range of students from across campus.
Some might think of organizational leadership as a business management specialty, but Middlebrooks and Morrison said UD's program enables students in nonprofit management, health sciences, social sciences, communication, project management and many other disciplines to develop skills that will be key to their career success.
The program also emphasizes discovery and service learning, and students work in internships and with various community groups and organizations.
"Leadership that makes a difference," Middlebrooks said. "We want our students to learn how they can create a positive impact and make a difference in other people's lives."