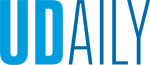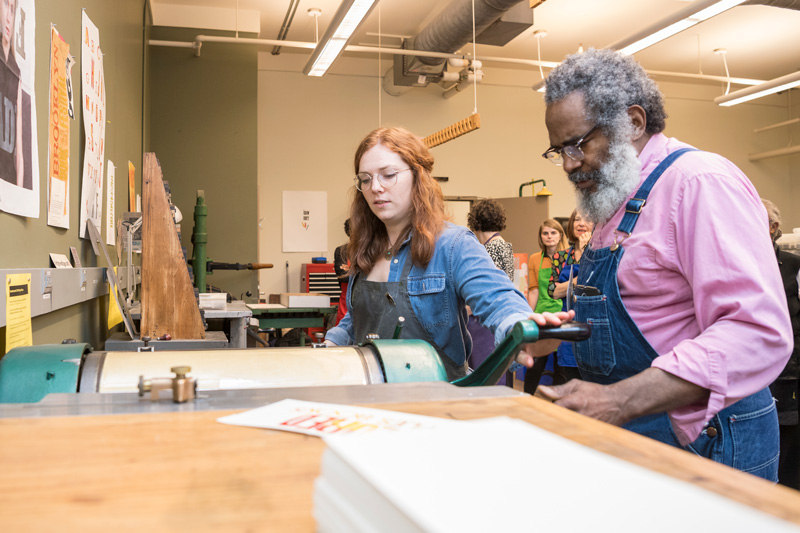 The history of black books
Article by Allison Ebner and Ann Manser Photos by Kathy F. Atkinson and Evan Krape June 17, 2019
Scholars explore the designing, printing and publishing of black books
The old adage is true: You can't judge a book by its cover. But if you want to know the real story behind the book, you need to look beyond the content too.
"In terms of really understanding the meaning of a book, you need to get into the history of how it was printed, made and put together," said Curtis Small Jr., senior assistant librarian in the Special Collections Department at the University of Delaware Library, Museums and Press.
That's the crux of bibliography, a field that examines the various aspects that go into the making of a book or printed object — especially the material aspects, like paper, watermarks, bindings, illustrations, typography and typesetting — and how they change with time and technology.
African American literature has long been understudied and under-recorded in the field of bibliography. "Black people had a hard time getting published and a harder time staying in print, so it was a challenge to find the information to study the history of that literature," Small said.
To delve deeper into the history of African American print production and reading, UD hosted, "Black Bibliographia: Print/Culture/Art," a symposium that encouraged scholars to come together to explore the question, "What is a black book?"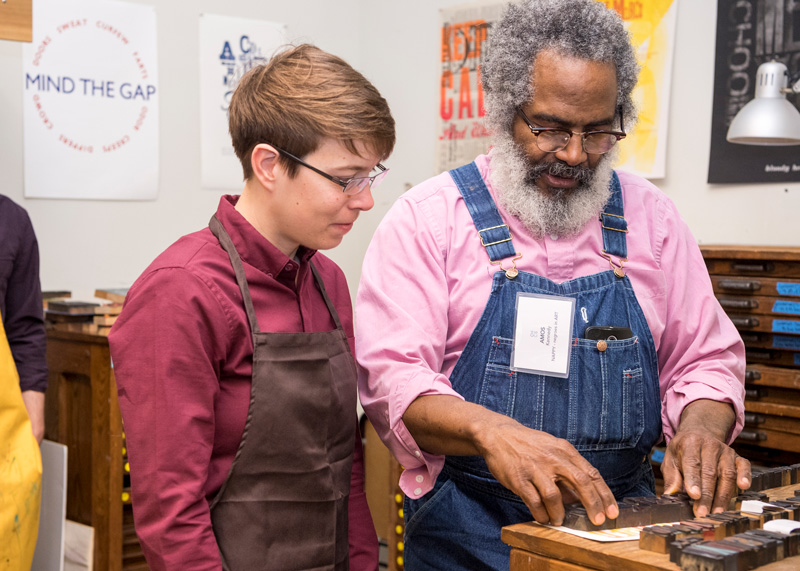 The symposium, which took place April 26-27 in Morris Library and Memorial Hall, brought together nearly 100 scholars from cultural institutions across the country who specialize in book history, visual studies and material culture. Small organized the symposium with Laura Helton, assistant professor of English, and Jesse Erickson, coordinator of Special Collections and Digital Humanities, assistant professor of English, and associate director of the Interdisciplinary Humanities Research Center.
Curators, librarians, archivists, art historians, digital humanists, book artists and others contributed to the conversations in meaningful ways.
Tia Blassingame — book artist, director of Scripps College Press and owner of Primrose Press — was one speaker. Book artists, like Blassingame, know the history of bookmaking techniques and can use older techniques to make a statement or to prompt the audience to think. In this way, artists' books stand as a testament to and reflection of material culture.
Through the use of handmade paper, printmaking techniques, book binding, letterpress printing and period typefaces, Blassingame creates pieces of art that allow viewers to think of, and discuss, issues of race. They allow viewers to reflect on disturbing history in different ways.
"Part of what we wanted to do was to bring people together who don't usually get together to have these conversations," Small said. "If you're working on the history of illustration, what a book artist is doing won't necessarily inform your research, but it's still part of the whole. It will inform the whole picture."
The discussions that ensued were part of a "historic" gathering, according to the symposium's keynote speaker Meredith L. McGill, associate professor of English at Rutgers University. "Many of us felt as if much-desired conversations were happening for the first time in our lives," McGill said. "All kinds of joy rebounded from those walls."
Much of that joy stemmed from the research, projects and opportunities presented.
Research
Take, for instance, the discussion of African American printer and illustrator Patrick Henry Reason by Phillip Troutman of George Washington University. During his presentation, Troutman said that Reason used a specific type of engraving — stipple engraving, which uses dots of various sizes and densities — to render black skin tones. At the time, most other illustrations that were engravings weren't using the technique to achieve that effect.
"In bibliography, we're interested in the different ways books can be illustrated and what you can learn from the different illustration techniques used in a book," Small said. "In this case, we learned how someone had used technology to represent African Americans physically. We had never heard this research before."
Projects
During Friday's keynote, McGill and Jacqueline Goldsby, professor of English and African American Studies at Yale University, discussed the Black Bibliography Project, a Mellon Foundation-funded digital project that will not only help fill in information gaps about African American literature, but create a bibliography model specific to it. This web-based tool will allow scholars to collaboratively document African American literary histories while addressing the specific challenges and nuances of African American publishing, like oral versions of texts, that don't fit within traditional bibliographies.
"[This project] is going to be cutting-edge in terms of linked data to allow for more robust kinds of searches," Small said. "It's the kind of stuff that will take many years to develop, but the symposium attendees were just beside themselves [with excitement]."
Opportunities
The history of print culture looks at the material aspects and different technologies that changed throughout time. A pre-conference workshop offered attendees a chance to get hands-on experience with the technique of letterpress printing at Raven Press, operated by the Department of Art and Design in UD's Studio Arts Building.
Amos Paul Kennedy Jr., a commercial printer based in Detroit and widely known for his bold and artistic hand-pressed posters, led the workshop. He demonstrated letterpress typesetting, showing participants how to apply colored inks to individual letters using a small roller, position paper in the press and turn the hand crank to roll the paper over the letters. Attendees were able to don aprons and try out the inking and printing process themselves to learn more about the technique once frequently used in African American printing.
Symposium
The Center for Material Culture Studies and the Library, Museums and Press sponsored the symposium, which served as the CMCS Biennial Conference in Material Culture. The College of Arts and Sciences, the Paul R. Jones Initiative and the Department of English were also involved.
The topic for this year's symposium was selected by a team that sought new ways of covering African American voices, said Martin Brueckner, professor of English and co-director of UD's Center for Material Culture Studies (CMCS). He said panelists were invited from a wide range of backgrounds, encompassing academics and practitioners, and reflecting "the broad definition of material culture we have at the University of Delaware."
Attendees actively tweeted their reactions and takeaways throughout the symposium. For a deeper look at the research, projects and opportunities discussed during the event, read through the #BlackBib thread on Twitter.