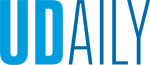 The Art and Science of Beer
Article by Adam S. Kamras Photo by Evan Krape June 21, 2019
Workshop will explain the brewing process and rapidly growing industry
Upon learning that a professor of food microbiology, Dallas Hoover, and a professor of molecular plant pathology, Nicole Donofrio, from the University of Delaware's College of Agriculture and Natural Resources (CANR) are teaming up to teach a class, the subject of beer might not immediately come to mind to those unfamiliar with the procedure of making the popular beverage.
However, participants in "The Art and Science of Beer," a two-day workshop being offered in partnership with UD's Division of Professional and Continuing Studies (UD PCS) Aug. 19-20, will learn the connection to the professors' backgrounds and hopefully gain an appreciation for the brewing process and rapidly growing industry.
For several years, Hoover and Donofrio have been co-teaching "Fermentation Sciences" at UD, a course covering a range of topics, including fermentation history, biochemistry behind fermentation, different fermentative organisms and production of many popular items, such as cheese, bread, beer and vegetables.
"Beer making is a series of food processing unit operations involving enzymology, microbiology and chemical and mechanical engineering," said Hoover. "This workshop will help people to appreciate the numerous variables that come into play when making beer and understand the science behind the product."
Intended to significantly augment participants' working knowledge of beer's evolution, its history and the steps involved with making beer, "The Art and Science of Beer" includes discussion of distinctions between home and commercial brewing. In addition to spending some time in the classroom, adult learners will participate in a tour of Iron Hill Brewery on Newark's Main Street, a breakout session focused on developing a beer recipe, and a visit to the UD hops field to learn about the importance of hops and other ingredients in beer making. UD food science faculty members will provide hands-on demonstrations of brewing operations, and experts from Iron Hill Brewery and Flying Fish Brewing Co. will lead a beer-tasting session to explain the tastes of different beers, including discussion of desirable flavors and "mouthfeels" as well as less-desirable "defects."
Donofrio, who has enjoyed using yeast, one of the primary ingredients of beer, in her lab work, has also dabbled in homebrewing. She and Hoover envision the workshop appealing to a wide range of people, including both experienced and inexperienced brewers as well as those just looking to increase their knowledge for personal growth or positions in the industry.
"Participants will gain some tangibles, but they should also gain an appreciation of beer making," said Donofrio. "They might be inspired to ramp up their small-scale home brewery to a nanobrewery enterprise or start home brewing if they have not previously done it. The better you understand the art and science, the better your product can be."
For those looking to start their own business or enter the industry in another capacity, the future looks bright. According to The Brewers Association annual growth report, small and independent brewers in the U.S. collectively produced 25.9 million barrels and realized 4% total growth in 2018. The number of craft breweries — annual production of 6 million barrels or less — climbed from 6,490 in 2017 to 7,346, and the 150,000 jobs provided by craft brewers accounted for an 11% increase over the previous year. Locally, Delaware has 27 craft breweries and more are on the way.
"It's a multimillion dollar industry in the state of Delaware alone, and it employs a lot of people," said Donofrio. "All of the employees in a brewpub have to be knowledgeable about the beers and understand a little bit of fermentation science to understand what they're selling."
Along with the "Art and Science of Beer" workshop, Professional and Continuing Studies is helping to serve the food and hospitality industry with several other offerings. UD PCS is in the planning stages of additional partnerships with CANR for workshops on making cheese and ice cream and is continuing to collaborate with the Alfred Lerner College of Business and Economics to offer "HR Competencies for Restaurant Managers."
Participants in the "Art and Science of Beer" must be at least 21 years old. Potential discounts are available for early registration, UD alumni, active military members, veterans and UD employees. For more information, visit pcs.udel.edu/beer-science, email continuing-ed@udel.edu, or call 302-831-7600.