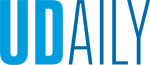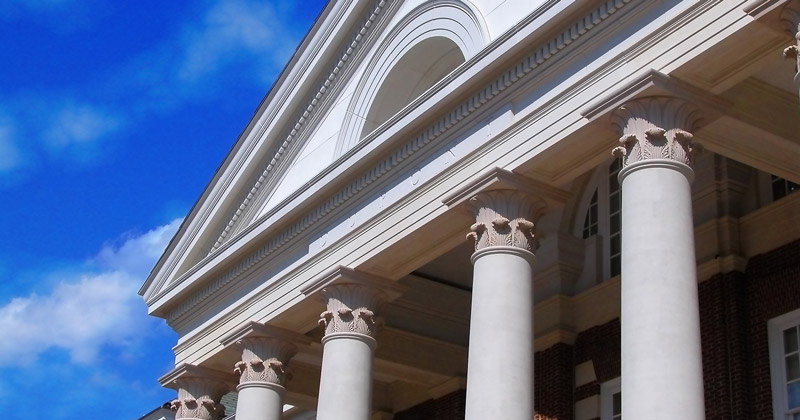 Tuition set for 2019-20
Article by UDaily staff July 05, 2019
UD announces tuition, fees for upcoming academic year
With a continuing commitment to maintaining educational quality and affordability, the University of Delaware has announced its tuition and fees for the 2019-20 academic year. The University works hard to address rising costs, while remaining committed to providing its students with high-quality educational offerings that will lead to rewarding career opportunities.
Undergraduate tuition and fees at UD for the 2019-20 academic year will increase by $600 for Delawareans (to $14,280) and by $1,400 for nonresidents (to $35,710).
The total annual cost for most undergraduates living on campus (including tuition, mandatory fees, room and board) will be $27,488 for Delawareans (an increase of $946) and $48,918 for nonresidents (an increase of $1,746). The amounts here reflect the standard annual housing and dining options that total $13,208; this cost may vary depending on student choices.
This year, the Student Health Service Fee, the Student Activities Fee and the New Student Orientation Fee will not be increased. The Student Comprehensive Fee is increasing by $120 to $858.
"As we continue to provide students with a broad range of educational opportunities to help them reach their career goals, we work diligently to provide value at the University of Delaware," Provost Robin W. Morgan said. "We want our University to be as competitive as possible in all that it delivers to enhance the student experience. This includes providing financial and scholarship support so that all of our students can complete their degrees and pursue their dreams."
In the 2018-19 academic year, UD students received more than $134 million in grants and scholarships administered by the University, an increase of more than 50% since 2013-14. During that time period, scholarships and grants supported more than 4,900 students from the state of Delaware.
Additional changes
For 2019-20, full-time tuition and fees for students in the University's Associate in Arts Program, located on the Wilmington, Dover and Georgetown campuses of Delaware Technical Community College and at the UD Downtown Center in Wilmington, will increase by $79 (to $2,113) for Delaware residents and by $198 (to $5,275) for out-of-state students.
Undergraduate programs in the Lerner College of Business and Economics and the College of Engineering, as well as the nursing program in the College of Health Sciences are subject to a differential charge that helps align resources with the cost of instruction in these areas, which is higher than other UD programs. The annual differential charge for full-time students in these programs, originally announced in February 2018, went into effect with the beginning of the 2018-19 academic year. For 2019-20, the annual differential charge will be $1,500 for the Lerner College, $2,500 for the College of Engineering and $1,500 for nursing majors. These charges will support continued growth in these areas and will power ongoing competitive advantage for the programs and their students. (For additional information on the differential charge, please see this FAQ.)
Graduate tuition rates vary by program and can found here. The base graduate tuition per-credit-hour rate for 2019-20 will increase by 3.9% (up $71 to $1,898 per credit hour).
Student success
UD is committed to ensuring that students are making progress toward their academic goals, and the Blue Hen Success Collaborative works to keep students on track to graduate. The platform has resulted in an increased number of appointments with advisers, while its Coordinated Care Network has helped advisers proactively guide students to other support services, such as tutoring, financial services, career counseling and veterans' services. As a result, there were almost 700 proactive referrals within the platform in the 2018-19 academic year.
Student support programs also include Blue Hen Success Grants, providing grants and financial literacy resources for students, with the goal of boosting retention and graduation rates; and Experimental Loan Counseling, helping students navigate their loan borrowing options and make more informed decisions about repayment. UD is one of 51 colleges and universities selected by the U.S. Department of Education to participate in this pilot program.
Last spring, UD's Board of Trustees approved a change removing the limit on the number of credit hours covered by full tuition each semester. Previously, students could take from 12 to 17 credits per semester for the same cost but had to pay extra for any additional credit hours. Under the new policy, called "Finish in Four," students can take 18 or more credit hours a semester, if needed, without paying more.
Academics and affordability
Academic quality and affordable costs are consistent hallmarks of the University of Delaware, which continues to win recognition in these areas. For example, in national surveys, UD is ranked #38 among public schools in U.S. News' best college rankings and #38 in Kiplinger's 100 Best Values in Public Colleges. UD is also ranked 42nd among public colleges by Forbes. In addition, both Forbes and The Princeton Review list UD among their best value colleges.
For details on approved undergraduate tuition rates, room and board and student fees, visit the Student Financial Services site at www.udel.edu/rates. Undergraduate students will be notified in the coming week when their official billing and financial aid for the 2019-20 academic year is made available. Graduate students will be notified of their updated information by the end of July and can view updated rates by program here. For additional information, visit www.udel.edu/sfs.