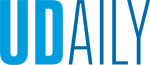 Spring General Faculty meeting
Article by UDaily staff July 08, 2019
President Assanis recaps the year's accomplishments
University of Delaware President Dennis Assanis thanked faculty members for their contributions to UD's year of accomplishments and updated the community on the University's five strategic priorities during the spring General Faculty meeting in May at Mitchell Hall.
Those priorities are enhancing students' success, investing in intellectual and physical capital, fostering a spirit of innovation and entrepreneurship, building an environment of inclusive excellence and strengthening interdisciplinary and global programs.
While student success is at the heart of everything at UD, investing in faculty is a key part of that, Assanis said. Since 2016, the overall faculty has grown from more than 1,200 to about 1,350. Over the course of the next few years, the target is to continue to grow to 1,500, Assanis said.
Beyond larger numbers, Assanis said, the goal is to increase the diversity of the faculty. He said work remains to be done, but faculty members from diverse groups are being hired at the assistant professor rank, which will eventually mean more diversity among associate professors and full professors.
"As we continue to strive to build an environment of inclusive excellence, I wanted to share with you the case of the 12 faculty members added in the last year to the Data Science Institute," he said. "This exemplifies what is going on with our diversification, both by gender as well as by race and ethnicity and other categories."
Assanis also recognized Stuart Binder-MacLeod, winner of the Francis Alison Award, and Emily Day, winner of the Gerard J. Mangone Young Scholars Award.
"I'm very excited about the new momentum that we have, the intellectual climate around campus and the blending of who we have and who we're bringing together," Assanis said. "Our awesome professors and others here devote their whole lives into excellence and help to mentor the next generation of faculty and the next generation of scholars."
The strength of the faculty directly translates to the many successes of UD students, Assanis said. In the last year, Blue Hens have earned a variety of prestigious awards including a Gates Cambridge Scholarship, a Goldwater Scholarship, Truman Scholarship and a record number of students chosen as Fulbright Scholars or alternates. The University also outranks its peer institutions in graduation rates, student participation in high-impact experiences and career success within six months of graduation, Assanis said.
Focusing on athletics, Assanis said 40 percent of student-athletes made the Dean's List in the fall of 2018. This was the fifth consecutive semester with an average GPA of at least 3.1 for student-athletes, Assanis said. They've maintained high grades while achieving excellence on the field, including the women's outdoor track and field team winning the Colonial Athletic Association (CAA) Championship and the men's lacrosse team playing in the CAA tournament for the first time since 2014.
Assanis said the University will award close to 6,200 degrees at the 2019 Commencement on June 1. The speaker will be UD alumnus Matt Nagy.
"He is one of ours, exemplifying student success," Assanis said. "He is a former student-athlete and current NFL Coach of the Year in his first season as head coach of the Chicago Bears. … I think he will be an electrifying speaker."
The vision for the future includes creating more opportunities for students, Assanis said. On July 1, the Graduate College will officially be established. There are other projects in the works, including renovating Worrilow Hall, updating Delaware Stadium, constructing the new Whitney Athletic Center and continuing to identify partnerships to further build the Science, Technology and Advanced Research (STAR) Campus.
"One of our key objectives here is to try to figure out how to connect the main campus, The Green, with the satellite campuses, the South Campus, the STAR Campus and the Laird Campus," Assanis said. "Ultimately, we want a unified feel to our campus."
He also highlighted the creation of a new Center for Student Health and Wellbeing by repurposing Warner Hall. This is in response to the growing mental health needs of college students nationwide.
"We need to do better as a community," Assanis said. "As part of that, you've seen we've increased our support. Just last year there were more than 10,000 individual counseling sessions; 11 percent of our undergraduate students and about 8 percent of graduate students participated."
As part of his presentation, Assanis explained to faculty the University's new budget model, which will be a hybrid between incremental base budgeting and entrepreneurial revenue sharing.
"The basic premise is that there is a predictable base pegged on the fiscal year 2017," Assanis said. "As you recall, this coincides with the period when we began to transition from Responsibility-Based-Budgeting (RBB) to zero-based budgeting, so it is appropriate to track progress from this point on."
Incremental allocations over the base budget will be calculated using revenue growth generated from undergraduate and graduate tuition and fees, "special" academic revenue, including summer and Winter Session programs, and F&A allocations, supplemented by strategic pool allocations to ensure that UD is reaching its shared goals. The idea behind this model is to embrace a sharing philosophy, Assanis said.
"There are some details to still be worked out, particularly if you look at interdisciplinary education. There are some challenges and we're aware of those," he said. "We want to continue to involve people in the implementation of this budget system, but I feel we made a great deal of progress."
The budget will be implemented for the FY20 budget cycle, with additional refinements to be phased-in based on monitoring and feedback, Assanis said. A white paper detailing the specifics of the model will be available this summer.
Assanis added: "While tuition dollars and state support help, philanthropy really makes a difference – it is the margin of excellence." He highlighted the success of the Delaware First fundraising and engagement campaign, which has raised more than $700 million toward the total goal of $750 million by June 2020. He also noted that every dollar invested in UD by the state through annual appropriations generates $23 back to Delaware economy.
Much of what Assanis covered during the meeting about UD's goals, achievements and expectations are outlined in the President's Report.