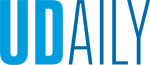 Honors for reaching out
Article by Casey Impagliazzo Photo by Courtesy of Nana Ohemaa Asante and Residence Life and Housing July 11, 2019
Writer, aspiring doctor Nana Ohemaa Asante wins 2019 Seitz Award
University of Delaware Rising junior Nana Ohemaa Asante has won the 2019 George and Margaret Collins Seitz Award, the Office of the Dean of Students has announced. Asante was selected for this honor from a competitive pool of nominees including senior Alfred Lerner Business and Economics student Ryan Beil and sophomore Health Sciences student Jose Lanzona. Asante is an Honors medical diagnostics major with double minors in biology and writing, and a highly engaged on-campus student who has also been selected to serve as a senior resident assistant for the new University Courtyards community this upcoming year.
"Nana seeks opportunities to make a difference on this campus in student life and in the classroom," said her nominator Sarah Dobe-Hund. "Never afraid to speak her mind or stand up for a cause she believes in, I've enjoyed seeing her in more active leadership roles this year."
Dobe-Hund is a program coordinator in UD's Honors Program, where Asante has revived the MOSAIC group for students of color to get to know others who share similar campus experiences, and learn about the many identities present at the University. Dobe-Hund counts a group dinner with Student Life's Director for Student Diversity and Inclusion, Stephanie Chang, and cultural movie nights among Asante's many accomplishments in this position. "Nana is an enthusiastic leader who wants to help others succeed and it's a pleasure to work with her," Dobe-Hund said.
The Seitz Award annually recognizes a first- or second-year student who exemplifies the student-created Blue Hen values of engagement, mentorship, innovation, openness and respect. Alongside her engagement in the Honors Program, Asante has invested her time in several communities on and off campus — as an EMT for Christiana Fire Company, a member of the Birthright Ghana nonprofit, a leader in UD's Delaware African Student Association, and a Residence Life and Housing resident assistant (RA).
Asante lived in Louis Redding Hall her first year at UD, and credits RAs Josh Diehl and Emma Fink as well as her supervisor, Lillie Wilson, with inspiring her in her own RA journey.
"I became an RA because I wanted to learn from others' experiences," she said. "The resident assistant position is the first job I've ever had, and I've learned so much from my staff as well as the international students I got to know in iHouse. I plan to become a doctor, and want people to feel comfortable coming to me with their concerns." Among her favorite RA experiences were hot pot nights at iHouse.
Growing up in New Castle, the Ghana-born Asante was at one time reluctant to raise her hand in class. One day, she decided she was tired of being shy. She began to listen to her teachers, like Robin Lober at the Charter School of Wilmington, who told her she had a natural aptitude for written and spoken word. Today, Asante seeks out opportunities to use her voice. In the past year she was one of two selected student speakers for TedX University of Delaware, calmly assuring audiences near and far: "We are all great stories, ready to be read. Waiting to be read."
When asked to reflect on why her story stands apart, the same quiet poise shines through. "I don't know who I have mentored," she says. "I don't feel it's for me to choose who I have mentored. It's up to others to decide whether I have made an impact on their lives." Her mentors and award selection committee know that if the past few years are any indication, the list of those who benefit from Nana Ohemaa Asante's dedication to UD values will be the greatest story of all.
About the Seitz Award
Coordinated through the Division of Student Life by the Office of the Dean of Students, this annual award recognizes a first- or second-year student who embodies the student-created "We Are Blue Hens" values statement. Nominations are accepted each spring semester, and the 2020 application will be available in February.
The fund for the George and Margaret Collins Seitz Award was established in 1954 at UD by Margaret Seitz to honor the memory of her mother and father. The recognition, which includes a $1,500 award, is presented to a first-year or second-year student who exemplifies outstanding character by demonstrating and encouraging in others the "We Are Blue Hen" values of respect, openness, innovation, engagement, and mentorship. The full "We Are Blue Hens" values statement is available online.
About Student Life
The Division of Student Life includes the Office of the Dean of Students, Center for Black Culture, Center for Counseling and Student Development, Disability Support Services, Fraternity and Sorority Leadership and Learning, Office of Student Conduct, Orientation and Transition Programs, Residence Life and Housing, Student Diversity and Inclusion, Student Health Services, Student Services for Athletes, Student Wellness and Health Promotion, UD Career Center, and the University Student Centers. For more information about Student Life, visit the website.