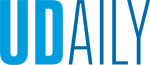 In Memoriam: John Crampton
Article by UDaily staff Photos courtesy of Facilities July 12, 2019
Campus remembers turf technician who maintained campus athletic fields
John Franklin Crampton, who worked in the University of Delaware Facilities Department for more than 20 years, passed away peacefully on June 29, 2019, at his home in North East, Maryland, surrounded by family members. He was 52.
Mr. Crampton served as a sports turf technician at UD for the last 10 years, maintaining the campus athletic fields. He first joined the UD community as a custodian and then moved to the Grounds Department, where he held several positions, including groundskeeper, assistant excavator and arborist helper.
"John was a talented and valuable member of the department. He could operate and repair any piece of equipment in the fleet," Michael Loftus, assistant director of Facilities, Grounds, said. "John was well liked by all and will be greatly missed by the team."  
Mr. Crampton was born in Jennersville, Pennsylvania. According to his family, he loved being on the water, where he could be found boating, fishing and crabbing in the Chesapeake Bay. He was a "Mr. Fix-it," always taking things apart and putting them back together again. Family was the most important aspect of his life, and he enjoyed being with them, his children, his granddaughter and his beloved Yorkie, Lily.
He is survived by his wife of 25 years, Tina Crampton of North East; mother, Ruth Crampton of Jennersville; daughters, Kristina Crampton of North East,; Kirsten Crampton (Tyler Heath) of Elkton, Maryland; granddaughter, Kendall Heath; aunt, Alice Hamilton (Pat) of Rising Sun, Maryland; brother, Tom Crampton (Gina) of Nottingham, Pennsylvania; sister, Jennifer Crampton of Avondale, Pennsylvania; and numerous nieces and nephews. He is preceded in death by his maternal grandmother, Grace Crampton; maternal grandfather, Albert Crampton; and daughter, Destiny Crampton.
A celebration of Mr. Crampton's life will be held at 11 a.m., Saturday, July 13, at R.T. Foard Funeral Home, 259 East Main St., Elkton, Maryland. Family and friends may visit at 10 a.m. In lieu of flowers, memorial contributions may be made payable to Multiple Myeloma Research Foundation and sent in care of the funeral home.
Condolences may be left online.