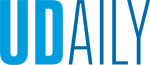 In Memoriam: Carl Dawson
Article by UDaily staff Photo by Kathy Atkinson July 01, 2019
Professor emeritus remembered as scholar, memoirist
Carl Dawson, professor emeritus of English at the University of Delaware and a highly regarded scholar and memoirist, died April 7, 2019, at his home in Kittery Point, Maine. He was 80.
A specialist in British literature, Dr. Dawson was a professor in the Department of English from 1988 until Jan. 1, 2009, when he retired and was awarded emeritus status.
Known as a generous and supportive colleague and a talented administrator, he successfully guided the department through challenging financial times when he served as chair, said Jay Halio, also professor emeritus of English.
"Carl was very approachable as chair, and though we had our disagreements, he always remained a good friend to me," Halio said. "Like everyone else, I mourn his passing."
Dr. Dawson's "life was the stuff of fiction and two memoirs," his family said in a published obituary. He was the author of November 1948 and Living Backwards, in which he told the story of his childhood moves from a council house in Yorkshire, England, to a bungalow outside Los Angeles, then to Canada and back to Yorkshire a few years later.
Dr. Dawson found both a home and a profession in books, his family said, earning his bachelor's degree at Occidental College and master's and doctoral degrees at Columbia University.
He taught British literature at the University of California Berkeley, Dartmouth College and the University of New Hampshire, as well as at UD, and won numerous awards for his scholarship, including Andrew W. Mellon, Woodrow Wilson, National Endowment for the Humanities, Huntington, Fulbright and John Simon Guggenheim fellowships.
In addition to his memoirs and numerous articles, Dr. Dawson was the author or editor of 10 books, including studies of Matthew Arnold, Thomas Love Peacock, Lafcadio Hearn, English literature in 1850 (Victorian Noon), and British autobiographers (Prophets of Past Time). His last books were biographies of William Dean Howells and Mary Austin co-authored with his wife, Susan Goodman, who retired as the H. Fletcher Brown Chair of Humanities at UD.
His passion was words, and he also loved classical music and bluegrass, Persian rugs, portraiture and landscapes and, above all, his children from his first marriage, Sarah and Geoffrey Dawson, and his wife, Susan.
In addition to his wife and children, he is survived by his  granddaughter, Julia; nephew, Kirk Dawson; and brother, Walt Dawson, and his wife, Sarah.
In his work, he explored the workings of memory and, as his father lost his own memories of life in Yorkshire, Dr. Dawson preserved them in memoir.
"Friends and family do not need to write books to remember Carl," his family wrote in his obituary. "He lives in our stories, our memories, our hearts, and we are grateful for the many ways he enriched our lives."
The complete obituary is available at the J.S. Pelkey and Son Funeral Home website.