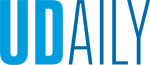 UD golfer honored for play, grades
Article by Athletic Department Staff Photo by Athletic Department Staff July 29, 2019
Jack Melville named a Srixon/Cleveland Golf All-America Scholar
University of Delaware rising senior Jack Melville was named a Srixon/Cleveland Golf All-America Scholar, the organization announced on Wednesday, July 24.
Melville, who has a 3.59 grade-point average as a finance major in the Lerner College of Business and Economics, was named the John J. DeLuca/Scotty Duncan Alumni Association Team MVP for the 2019 spring season, when he competed in all 11 tournaments and led the Blue Hens squad with a 73.19 average round. Melville is from Maple Glen, Pennsylvania.
Melville was UD's top finisher in four tournaments, led the Blue Hens with three top-10 finishes and five top-20 finishes, and fired a career-low 68 during the final round of the Elon Phoenix Invitational. Melville played in the 2018 U.S. Amateur tournament at Pebble Beach Golf Links in Pebble Beach, California.
To be eligible for Srixon/Cleveland Golf All-America Scholar status an individual must be a junior or senior academically in Division I, II or III of the National Collegiate Athletic Association (NCAA), and National Association of Intercollegiate Athletics (NAIA), or receiving his associate's degree and in their last year of athletic eligibility in the National Junior College Athletic Association (NJCAA). In addition, they must participate in 50-percent of his team's competitive rounds, have a stroke-average under 76.0 in Division I, 78.0 in Division II, 78.0 in NAIA and 79.0 in Division III, 77.0 in NJCAA, and maintain a minimum cumulative career grade-point average of 3.2. A recipient must also be of high moral character and be in good standing at his college or university.