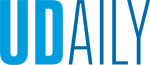 Athletics Hall of Fame
Article by Athletic Department Staff Photo and photo illustration by Athletic Department Staff July 25, 2019
Six selected for the 2019 class of the UD Athletics Hall of Fame
The University of Delaware Athletics Department announced that a star-studded group of former Blue Hen greats will make up the Class of 2019 of the UD Athletics Hall of Fame.
The Class of 2019 includes five former All-Americans, numerous record holders, and one of the longest serving administrators in UD history. The list includes All-American football safety Dorrell Green; high-scoring All-American field hockey standout Casey Howard (Shelor); long-time UD Athletics and Bob Carpenter Center administrator Sylvester "Vest" Johnson; six-time All-American swimmer Dawn Mayers (Schieffer); three-sport standout, an All-American and one of the most prolific scorers in UD men's lacrosse history Hayler Osborn; and hot-hitting Academic All-American Scott Waibel, who still owns several Blue Hen baseball records.
Founded in 1997, the UD Athletics Hall of Fame includes nearly 200 former standout student-athletes, coaches, and administrators.
The invitation-only induction ceremony will take place on Friday, Sept. 20 at the Bob Carpenter Center and the group will be introduced at halftime of the Delaware vs. Penn football game, scheduled for 1 p.m. on Saturday, Sept. 21, at Delaware Stadium.
The Class of 2019 includes standouts who competed in football, baseball, men's soccer, men's swimming, men's lacrosse, women's swimming, and field hockey and made major contributions dating all the way back to the 1960s through the current decade.
Below are biographies on the six new inductees.
Dorrell Green
(Football, 1994-97)
A fierce hitter with a high football IQ, Dorrell Green was not only one of the finest defensive backs ever to suit up for the Blue Hens but one of its strongest team leaders for Hall of Fame head coach Tubby Raymond during his memorable career.
A 1998 Delaware graduate, the Capitol Heights, Maryland native started at safety his final three seasons while leading UD to a mark of 31-8 with three NCAA Tournament appearances, including a semifinal berth as team captain in 1997 and a trip to the second round in 1995.
One of only two UD players to earn first team all-conference honors three straight years, he also earned third team All-American and first team All-East honors as a senior in 1997 when he posted 124 tackles — a still-standing record for a member of the UD secondary — and intercepted five passes. He also recorded 91 tackles and nine interceptions as a junior in 2016 and 97 tackles and five picks as a sophomore in 1995.
For his career, he played in 50 games, started 38, collected 350 tackles (No. 4 all-time at UD), intercepted 18 passes (No. 2), broke up 24 passes (No. 7), and forced five fumbles (No. 2).
Green, who resides in Wilmington, Delaware, has enjoyed an outstanding career in educational leadership and currently serves as the superintendent of the Red Clay School District in New Castle County after serving as director of innovation and improvement for the Delaware Department of Education.
He earned his degree in elementary teaching education from Delaware in 1998 and his master's degree in educational leadership and administration from UD in 2004. He and his wife, Bonita (Seaman), a former UD softball player (1994-98), have a son (Jordan) and two daughters (Jada and Jasmine).
Casey Howard (Shelor)
(Field Hockey, 2005-09)
One of the most prolific scorers in the rich history of University of Delaware field hockey, Casey Howard was a threat to put points on the scoreboard every time she touched the ball during her stellar career.
An in-state standout from Camden, Delaware. and a 2010 UD graduate, Casey set numerous records and led the team to a 14-6 record, the Colonial Athletic Association Tournament title, and a berth in the NCAA Tournament as a senior in 2009.
A four-year starter and the only three-time team captain and three-time team Most Valuable Player in school history, she recorded 51 goals (12 game-winners), 13 assists, and 115 points during her tenure and was a three-time all-region and two-time All-CAA selection. During the 2009 campaign, she scored a UD-record 22 goals, including a single game record of five vs. Brown, while earning All-American honors and being named MVP of the CAA Tournament.
She later earned the 2010 UD Outstanding Senior Female Athlete of the Year award as well as the 2010 DSBA State of Delaware Athlete of the Year award.
Howard earned her degree in elementary and special education from Delaware in 2010 and her master's degree in teaching and learning from Wilmington University in 2013. She is in her 10th year as an elementary school teacher at Nellie H. Stokes Elementary School in the Caesar Rodney School District in Camden, Delaware. She previously served as head coach of the Caesar Rodney field hockey team and assistant coach with the softball team. She and her son, Maddox Shelor, reside in Camden, Delaware.
Sylvester "Vest" Johnson
(Assistant to the Director for Promotions and Sales, 1975-89; Assistant AD for Sales and Events, 1989-92; Bob Carpenter Center Associate Director for Operations, 1992-2016)
During a nearly five-decade career of service, few have matched the positive impact that Sylvester "Vest" Johnson had on Delaware Athletics. In various roles, as a fixture both behind the scenes and working closely with fans and patrons on game days and events, and with coaches, staff, and student-athletes, Vest was one of the most recognized faces in UD Athletics and a mentor to many.
A 1975 UD business administration graduate, the Milford, Delaware native worked closely with UD Hall of Famer Scotty Duncan in the areas of promotions, sales, and event management in from 1976 to 1991 before assuming daily operations of the newly-built Bob Carpenter Center in 1992.
He helped shape the facility into one of the finest venues in the region, building a large network of employees — many of them students — and developing a life-long connection to hundreds as a mentor and advocate.
For much of his 40-plus years at UD, he was a leader of football game day operations at Delaware Stadium, and in his role with the BCC, he oversaw maintenance of the facility and ensured a safe environment for fans, participants, and employees for countless events.
He and his wife, Charletta, reside in Bear, Delaware. They have four grown children (daughters, Adrienne, Erika, and Tiffany; and son, Brandon) and six grandchildren.
Dawn Mayers (Schieffer)
(Women's Swimming, 1980-85)
A six-time All-American and a key performer during the dominant years of Delaware women's swimming in the early 1980's, Dawn Mayers set a host of school records during a standout career in the pool.
A native of Watchung Hills, New Jersey, and a 1985 UD graduate, she helped lead the Blue Hens to a dual record of 35-1, a runner-up East Coast Conference finish in 1983, EAIAW Eastern championships in 1981 and 1982, and a ninth placing showing at the AIAW nationals in 1981 for UD Hall of Fame coach Edgar Johnson.
During the 1981 AIAW national championships, she swam a leg on the national champion 200 freestyle relay squad and was also part of quartets that placed fourth in the 400 freestyle relay and seventh in the 200 medley relay.
She held school records in eight events at various times in her career, including UD standards in the 200 backstroke, 200 freestyle, 500 freestyle, and in the 200 freestyle, 400 freestyle, 800 freestyle, 200 medley, and 400 medley relay events.
Following graduation, she competed in Master's swimming events in 1985-98 and competed nationally in open water swims and triathlon relays.
She earned her degree in human resources and consumer economics from Delaware in 1985 and worked in the banking industry for several years. She and her husband, Bill Schieffer, a 1985 UD accounting graduate, previously called Delaware home but now live in Bonita Spring, Fla. They have two sons (Chris and Andrew), one daughter (Allison), and five grandchildren.
Dr. Hayler Osborn
(Men's Lacrosse, 1961-64; Men's Soccer, 1960-63; Men's Swimming and Diving, 1960-61)
Hayler Osborn was a potent offensive threat as a dual-sport standout in the early 1960s. Best known for his high-scoring exploits in lacrosse, Hayler was a three-year starter on attack in 1962-64 and graduated as the Blue Hens' all-time leading scorer with 128 goals — a record that stood for 22 years.
A native of Havertown, Pennsylvania, and a 1964 Delaware graduate, he averaged a UD record 4.0 goals and 5.3 points per game for his career. He tallied a team-leading 39 goals as a sophomore in 1962, 49 in 1963, and 40 in 1964.
He earned USILA honorable mention All-American honors in 1962 and was a third team selection in 1963 and 1964. He was a three-time first team all-region selection and was the 1963 Pennsylvania-Delaware region and Middle Atlantic Conference Most Valuable Player. He was the team MVP in 1964. He scored 10 goals in a game twice during his career and his 49 goals in 1963 ranked No. 3 nationally.
His 53 points ranked No. 4 in the NCAA his sophomore year when he led the Hens to an 8-1 record and the MAC title. He was also a three-year starter in soccer in 1961-63, serving as a co-captain as a senior.
After earning his degree from Delaware in 1964, he went on to medical school at Temple University School of Medicine (1964-68), interned at Southern Pacific Railroad Hospital in San Francisco (1968-69), and did his residency at Bryn Mawr (Pennsylvania) Hospital (1969-73) while also serving as a major in the U.S. Army for two years.
He enjoyed an outstanding career in medicine, serving in the Department of Radiology at Bryn Mawr Hospital (1975-2011), including a stint as chairman of the department.
Osborn and his wife, Robbie, have been married 51 years and reside in Newtown Square, Pennsylvania. They have a son (Hayler) and daughter (Meighan) and five grandchildren.
Scott Waibel
(Baseball, 1977-80)
A talented student-athlete, Scott Waibel earned national recognition for both his play on the baseball diamond as well as for his work in the classroom during a stellar career.
A native of West Chester, Pennsylvania, and a 1980 Delaware graduate, Scott was a two-time CoSIDA Academic All-American, earned All-East Coast Conference honors three times, was the 1980 ECC Player of the Year, and earned the UD Outstanding Senior Male Athlete of the Year Award in 1980.
As a four-year starter at second base for Hall of Fame coach Bob Hannah, he led the Hens to a record of 136-62 (.687), three NCAA Regional appearances, and two ECC titles. A two-time team captain, he closed his career as Delaware's all-time leader with 303 hits and 231 RBI – marks that still stand nearly 40 years later. For his career, he hit .396 with 27 home runs and 35 stolen bases and established seven UD records.
He never hit lower than .366 and ranked No. 33 in the NCAA with a .419 average in 1980 and was 36th with a .407 mark in 1979. He knocked in 63 runs in 1979 and 62 in 1980 (15th) and was 12thnationally with 19 doubles in 1979.
After earning his degree from Delaware in 1980, he worked as an operations manager at Waterloo Gardens and later owned and operated Penn Wedge Farms and Greenhouses for 14 years. For the past 20 years he has worked with the United Parcel Service (UPS).
Waibel and his wife, Carolyn, have been married for 33 years and reside in West Grove, Pennsylvania. They have three sons (Robby, Eric, and Matthew) and a daughter (Jennifer).