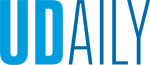 UD Board of Trustees holds fall meeting
Article by UDaily staff Photos by Kathy F. Atkinson and Evan Krape January 02, 2019
President Assanis highlights successful year, announces Biden School
This past year has been another year of success, University of Delaware President Dennis Assanis told the Board of Trustees on Dec. 11 at its semiannual general meeting. It all begins with the central priority of student success, he said.
"When it comes to student success, we believe this is the first and foremost priority to which we pay all of our attention," Assanis said. "We believe we have tremendous momentum that shows in our enrollment, in our programs and faculty we are hiring. We are developing new opportunities for our students."
Assanis highlighted one of these new opportunities by announcing the naming of the Joseph R. Biden, Jr. School of Public Policy and Administration (Biden School).
"I am humbled and honored that the University of Delaware has chosen to rename its public policy school the Joseph R. Biden, Jr. School of Public Policy and Administration. UD holds a special place in my heart," Biden said, adding, "I want to thank President Assanis, the Board of Trustees and the entire Blue Hen community for this incredible honor."
"Programs like these enhance the overall reputation of the University," Assanis said. "We are projecting, once again, more that 27,000 applications for next year's class. All indications to date suggest that the GPA and SAT scores of the entering class will continue to rise." Assanis thanked Chris Lucier, vice president of enrollment management, and his team for all of their hard work.
The University's move to join the Coalition for College and expansion to accept College-Level Exam Program (CLEP) credit — which benefits veterans and returning adult students — has aided in these efforts, Assanis noted.
"Enhancing student success is key," he said. "Even more critical is ensuring access to education, which is the ticket to a better future and excellence in society." In addition to increasing scholarships, Assanis said he hopes to introduce a new program to offer substantial financial assistance to lower income families in the state.
Inclusive excellence encompasses various aspects, Assanis added. He highlighted the Spectrum Scholars, a college-to-career program for students with autism, and a panel hosted by the Biden Institute with the authors of the book, For Colored Girls Who Have Considered Politics.
This mission also branches out into the priority for global impact, he said.
"It is very important to us to reach out and give our students the best possible education across the globe," Assanis said. "We have been study-abroad pioneers since 1923 with the first class of scholars who went to France."
Expanding UD's global reach is not only about sending UD students abroad, but also attracting international students to study in Newark. Contrary to national trends, international students at UD make up about 5.2 percent of the undergraduate population. That number will eventually climb to double digits, Assanis said.
Promoting interdisciplinary thinking and organization is another key to accomplishing the larger goals of excellence, Assanis said. He noted Provost Robin Morgan asked departments across campus to illustrate the structure of their organization. Faculty developed many creative graphics that outline the strengths and common interests of each department.
The power of interdisciplinary partnerships is demonstrated through the success seen with grants awarded to the University, Assanis said. UD received funding through the renewals of the Delaware Center for Translational Research-ACCEL program and the Established Program to Stimulate Competitive Research (EPSCoR). He noted more examples of community engagement programs and partnerships are highlighted in a special edition of the UD Magazine.
"Providing innovative spaces and resources is another major focus area to ensure students, faculty and staff are able to grow at UD", Assanis said. In early December, Assanis welcomed nearly 200 people at UD's Science, Technology and Advanced Research (STAR) Campus for the Opportunity Zone Summit, hosted by the Biden Institute and the State of Delaware. During the daylong event, Delaware Gov. John Carney and other leaders discussed ways to transform and encourage economic growth across the state. The STAR Campus itself is designated as an Opportunity Zone, which makes it eligible for development incentives.
The event was held in the recently completed Tower at STAR, which is designed to incorporate interdisciplinary research, teaching and community service. The Tower features including a living wall, which is covered with more than 5,000 plants representing more than 25 species. The Tower and other developments at the STAR Campus are elements of the University's comprehensive plan to guide strategic growth of buildings and infrastructure, Assanis said.
"We have been working on the development of our master plan for a little while, but in this past year we've kicked it into high gear," Assanis said. "Alan Brangman [executive vice president], Peter Krawchyk [vice president for facilities, real estate and auxiliary services] and others have been working across the entire campus to unify elements of the campus as we look at the future."
"Future projects across campus include the Chemours Discovery Hub and the Ammon Pinizzotto Biopharmaceutical Innovation Building at the STAR Campus, McKinly lab along East Delaware Avenue, and the new Whitney Athletic Center and the renovated Delaware Stadium on the South Campus," Assanis said.
"The final factor that solidifies student success is the intellectual capital of UD's faculty members," Assanis said. Major discoveries and breakthroughs are happening on UD's campus. There is research studying scar tissue that forms after cataract surgery, improvements to battery performance and blood vessel research to name a few.
"To continue on this path, it is important to make the right hiring decisions now so that UD is positioned in the right place for the future," Assanis said. UD has been adding 40 to 50 faculty members for each of the past few years, and the faculty is expected to reach about 1,380 next year; the goal is to grow the faculty to 1,500 members in the next five to seven years. Assanis also recognized new members of the senior leadership team: José-Luis Riera, vice president of student life; Wayne Guthrie, vice president of human resources; Levi Thompson, dean of the College of Engineering.
Assanis also thanked current faculty and staff for the work they're already doing to realize the vision of tomorrow.
"It's not just about the new people we are hiring," Assanis said. "It's also about the true determination that it brings to everybody here, the momentum we build in intellectual climate and also the mentoring that our senior faculty are providing to the junior faculty."
He closed with an update on the Delaware First campaign. As of Dec. 7, more than $661 million had been raised toward the end goal of $750 million by June 2020. In November, Assanis announced the President's Scholarship Challenge, a one-to-one financial match for gifts ranging from $50,000 to $250,000 designated for new, endowed undergraduate scholarships. Assanis said 35 scholarships have been created since the announcement of the program.
He thanked the Board for its commitment to and support of the Delaware First campaign and said he is confident the University will meet these fundraising goals.
"I know with a lot of work we are going to get there," Assanis said. "Eleni and I are investing all our energy and passion to this cause, but it takes all of you. Without you we cannot make this happen. It's really an engagement campaign."
Board action
Trustees unanimously approved the consent agenda, which included resolutions recognizing gifts to the University, authorizing the administration to move forward with chilled water projects on the Newark campus.
The board also voted to re-elect trustee Carol Ammon for a six-year term and moved forward with the election of three new trustees, all of them UD alumni: Guy F. Marcozzi, president and CEO of Duffield Associates; Christopher W. Baker, president and CEO of George and Lynch; and William M. Lafferty, partner in the law firm of Morris, Nichols, Arsht and Tunnell. Their names will be submitted to the Delaware Senate for confirmation.
In other action, the trustees approved new faculty appointments, named professorships and emeriti appointments, and also voted to award an honorary degree to Dale Wolf, who served as the 70th governor of the state of Delaware and as lieutenant governor under Gov. Mike Castle.
In addition, four individuals who have contributed significantly to the University were honored with formal board resolutions:
George Watson, who stepped down this summer as dean of the College of Arts and Sciences after a tenure of nine years in that role;
Babatunde Ogunnaike, who served as dean of the College of Engineering from 2011 until this October;
Alan Brangman, who will be stepping down as executive vice president and University treasurer; and
Chris Lucier, who will be stepping down as vice president of enrollment management.