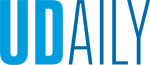 UD Super Bowl Alumni Threepeat
Article by Hilary Douwes Photos courtesy of the New England Patriots/David Silverman and Jim Mahoney; other photos courtesy of Jon Hernandez and Shane Reybold January 31, 2019
UD grads in physical therapy, athletic training set for title game
Regardless of the outcome of the 2019 NFL Super Bowl, one thing is certain – a University of Delaware alum will be a winner. That's because the athletic training staffs of both the Los Angeles Rams and the New England Patriots include graduates of programs offered by the College of Health Sciences.
When the teams take the field in Atlanta on Sunday, Feb. 3, Jon Hernandez will be on the sidelines for the Rams, and Mike Akinbola and Shane Reybold will be on the field with the Patriots. Hernandez graduated from the athletic training education program in 2010, Akinbola received his doctorate in physical therapy (DPT) in 2011, and Reybold got his DPT degree in 2016.
This is the third year in a row that a UD alum will be a part of the winning team. Akinbola won a Super Bowl ring when the Patriots beat the Atlanta Falcons in 2017, and Steve Feldman, Class of 2010, was on the field last year when the Philadelphia Eagles claimed the NFL title.
"To actually win a Super Bowl is surreal," Akinbola said. "It is such a blessing to be a part of a professional club at all. To have an opportunity to play an active role in the biggest game at the highest level is an extraordinary and humbling experience.
"The fact that for three years straight, the Super Bowl has featured at least one staff with University of Delaware alum is certainly a testament to our College of Health Sciences' ability to prepare its graduates to be valuable assets in their professional fields."
Hernandez worked for the Buffalo Bills for two years before joining the Rams.
"It speaks volumes about our professors and mentors who provide a good culture of how to be a good athletic trainer and when we go to the NFL we represent UD well," Hernandez said. "My time at UD opened up a lot of doors and really helped me get to this point."
Akinbola joined the New England Patriots the first day of training camp in 2016. After finishing his doctorate in 2011, he stayed with the University to do a sports residency with the Blue Hens football team. He was working for Premier Physical Therapy when he attended a national sports medicine conference in San Diego and introduced himself to a member of the Indianapolis Colts athletic training staff. The connection led to a volunteer position as a physical therapist/sports medicine intern with the Colts during pre-season training camp and organized team activities.
"That was my first exposure to NFL football," he said. "And UD definitely played a role. It helped with name recognition on their end, and confidence as a clinician on my end."
Reybold joined the Patriots as a seasonal assistant physical therapist this year. He said his UD training prepared him well for the NFL's biggest game of the year.
"I feel the high expectations of the faculty and mentors I had during my time at UD helped me transition well to my current position where expectations are equally high," Reybold said. "I have been lucky enough to experience opportunities which have constantly pushed me to better myself as a young clinician."
These two teams aren't the only place you'll find UD grads in the NFL. Aside from Hernandez, there are six other athletic training graduates on the staffs of NFL teams, including Steve Feldman and Collin Francis with the Baltimore Ravens who graduated with Hernandez.
"When we play each other we have that bond that we had in college," Hernandez said. "It's a little bit of a reunion - we reminisce. On the field it's good luck, high fives, take a picture. Some stuff is bigger than football – I love to share those moments with them."
Hernandez leaned on Feldman for advice on how to take advantage of the Super Bowl experience, but still stay focused.
"I'm trying to not take the fact that we're here for granted, and stay in the moment and enjoy every minute of it," Hernandez said. "You work for an NFL team and having a chance to go to the Super Bowl is the ultimate goal for everyone. But at the end of the day this is a business trip – we still have to go to practice, go to meetings. Winning games is what got us here, we can't lose sight of that. You never know if you'll be back."
The Super Bowl will be held Sunday, Feb. 3 at 6:30 p.m. and will be televised on CBS Sports.