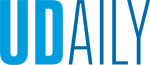 New appointment
Article by UDaily staff January 02, 2019
Richard Reeves named associate vice president for institutional research and effectiveness
Richard Reeves, chief of the Postsecondary Branch of the U.S. Department of Education's National Center for Education Statistics (NCES), in Washington, D.C., has been named associate vice president for institutional research and effectiveness at the University of Delaware, effective Jan. 7.
In announcing his appointment, Mary Remmler, vice president for strategic planning and analysis, said, "With extensive experience in both higher education and the federal government, Rich Reeves brings valuable talents and insights to his new role at the University of Delaware. As we map the future of the University, his record of leveraging information and aligning business practices with mission will be invaluable. I look forward to working closely with him in this area."

In his new role, Reeves will report to Remmler and will work with other members of the senior leadership team to develop and assess objectives and metrics for the University's academic, financial and operating strategies to accomplish the objectives of the campus strategic plan. He will lead UD's Office of Institutional Research and Effectiveness, which includes the Data Warehouse/Business Intelligence and the National Study of Instructional Costs and Productivity (the Delaware Cost Study).
"I am excited to join the University of Delaware," Reeves said. "I look forward to leading the effort to build a data warehouse, visualize institutional data and help leadership with informed decision-making."
Reeves replaces John Sawyer, who has returned to the faculty as professor of management in the Lerner College of Business and Economics.
"My thanks to John Sawyer for his leadership over the past five years, to Heather Kelly for her leadership during the transition period and to the members of the search committee for their diligent work," Remmler said.
About Richard Reeves
A leader in the field of postsecondary education for more than 20 years, Reeves has been at NCES since 2013, where he launched new enterprise data collection and dissemination systems and collaborated with higher education institutions, professional associations, policy makers, political appointees and legislative representatives to design and release a new Outcomes Measurement survey component.
From 2010-13, he was chief of the Survey Methods Branch of the Energy Information Administration in the U.S. Department of Energy, and he served as director of research services at the National Student Clearinghouse from 2006-09.
His earlier posts included senior researcher at Cornell University from 2000-06 and director of enrollment research and technology at Johns Hopkins University from 1997-2000.
Reeves has delivered more than 60 research presentations, training programs and workshops to national organizations and nonprofit groups on such topics as enrollment management, time to degree, use of technology and leadership.
A graduate of Frostburg State University, he earned a master's degree in experimental psychology at Towson University and a master's degree in statistics at Cornell University.
National search
Chaired by Mike Matthews, chief financial and administrative officer for College of Engineering, the search committee included Jason Cash, deputy chief information officer for IT Network and Systems Services; Darcell Griffith, director of Compensation and Benefits; Heather Kelly, director of Institutional Research; Mandy Minner, chief budget officer; and John Pelesko, interim dean of the College of Arts and Sciences.