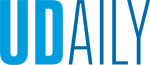 New language, new knowledge
Article by Sarah Whitesel and Tabitha Groh Photos by Lane McLaughlin and Tabitha Groh January 09, 2019
Mexican Consul speaks to graduating group at English Language Institute
When Mexican Consul Carlos Torres visited the University of Delaware in December, his stage might have been small as he spoke to 41 students from the front of a classroom located in the University's English Language Institute, but his message was big – keep growing, keep learning, keep changing the world.
"Think about what you did here, and what it will push you to or what it's going to lead you to," said Torres, who delivered his message to a group of Mexican university students that had come to the ELI for a four-week educational exchange through a program called 100,000 Strong in the Americas, and his message was certainly in line with both the scale and the goals of the program.
100,000 Strong in the Americas, known to Mexico and the ELI as Proyecta 100mil, is an Obama-era partnership formed between the U.S. Department of State, Partners of the Americas, and NAFSA: Association of International Educators, which provides educational exchange opportunities for students in the Western Hemisphere.
With the goal of exchanging 100,000 students between the U.S., Latin America, and the Caribbean by 2020, Proyecta 100mil is meant to foster students and future workforce leaders who are internationally-aware and cross-culturally adept.
This is the fourth year in a row that the ELI has hosted a group from Proyecta 100mil through efforts spearheaded by Baerbel Schumacher, assistant director for international projects at the ELI.
The students had a variety of experiences in their four weeks at UD. Students were encouraged to make social connections across UD through various events, such as international coffee hour, sponsored by the Office of International Students and Scholars, and a dance party hosted by the ELI.
One of the group's first events was a language exchange with students in the University's Department of Languages, Literature and Cultures (DLLC). Over pizza, the program's students were able to practice their English and in exchange, speak Spanish with students from DLLC.
The event also helped the Mexican students build relationships with domestic students, which many of them kept up throughout their time in Newark.
"The Mexican students brought a unique energy to campus and to the ELI," said MariaJosé Riera, program coordinator. "They repeatedly let me know that what they most treasured were the people they met and the relationships they developed. From ELI staff and administrators, to their instructors, UD students from the campus at large, homestay families, and their ELI peers, they really value those connections."
The students attended intensive language classes at the ELI. Based on their proficiency, students were integrated into classrooms filled with other students from around the world.
"It made me feel good here, because there are students from China, Japan, Saudi Arabia, and we worked together very well," said Gildardo Cuauhtémoc Cano Gonzalez.
To further expose students to educational opportunities at UD and potential areas of study, small groups met with students and administrators from University academic departments.
A group of future engineers toured the makerspaces in Spencer Laboratory and the Patrick T. Harker Interdisciplinary Science and Engineering Laboratory.
Students pursuing business careers attended a presentation with Denise Waters, director of recruitment and admissions, Alfred Lerner College of Business and Economics, to learn about the school's graduate programs and toured the Geltzeiler Trading Center.
The top-ranked Department of Physical Therapy invited interested students to observe a class and to shadow in the clinic.
Students interested in teaching English as a foreign language met with Scott Stevens, director of the ELI and assistant professor and coordinator of the master's of teaching English as a second language program.
"We have been so impressed by the Proyecta students, who have taken advantage of every moment to learn, grow, and share their culture and language with others," said Stevens. "We have high hopes that UD will soon be seeing some of these students in our master's programs."
Several of the students expressed a strong desire to pursue admission to UD to continue their studies.
To help students understand the requirements demanded of applicants across the full range of University graduate programs, the ELI arranged a meeting with Michael Alexo, director of graduate admissions.
"The ELI is a pathway to UD for many students, and special programs like Proyecta are a terrific way to share UD with the world." said Alexo.
At their graduation ceremony, students took the chance to speak directly to the consul, to share their support of programs that advance opportunities for future Mexican students.
"We need to improve our future. We need to feel a part of the world," said Dulce Lissette Torres Nevarez.
Torres applauded the students for their willingness to leave their comfort zones.
"Once you go back to Mexico and see who you are, you will see that you have changed somehow and that you are not the same person," said Torres, who is based at the Mexican Consulate in Philadelphia. "Never define yourself as something already done. What I would invite you to do is to continue exploring yourselves and pushing boundaries… I think when you actually break these boundaries, there is no going back. There is no way you can feel comfortable with yourself doing the same things once you already tried what is beyond."
Torres indicated that the program, which is funded on an annual basis, has opened doors for future partnerships between the consulate and the ELI.
"I want to thank you, Dr. Stevens, personally, and the University of Delaware, which is an amazing ally for the Consulate of Mexico," Torres said. "We are not sure what the program is going to turn to, but I am sure there is going to be something even better, even more amazing."