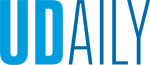 In Memoriam: Donald M. Ennis
Article by UDaily staff January 25, 2019
Campus remembers boiler operator who worked in Facilities
Donald M. Ennis, a long-time member of the University of Delaware staff, passed away on Dec. 15, 2018. He was 56. At the time of his death, he was a utility operator/mechanic in Facilities.
A graduate of James H. Groves High School in Wilmington, Delaware, he first worked delivering newspapers for the Wilmington News-Journal and was later employed at Getty Refinery and County Insulation. He then joined the U.S. Navy, where he earned the rank of E-4, petty officer third class boiler tech and was honorably discharged. After holding several jobs, he joined the UD staff in 2006.
Mr. Ennis enjoyed working, cooking, watching the Dallas Cowboys, traveling and, most importantly, spending time with his family. He was well-known for his barbecues that gathered family and friends together. He was a faithful member at Prevailing Church International in New Castle, Delaware, serving as a floor lieutenant.
Mr. Ennis is survived by his wife of 15 years, Cristina; his children, Leah Walker (Kelly), Dominique Ennis (Shaun), Frankie Rodriguez and Elijah Ennis; his mother, Nancy Ennis; his brothers, Kim Ennis (Lillian), Donnie Jackson, Brandon Jackson (Heidi), Jason Jackson, Darrell Anderson, Bobby Anderson, Kenny Honie, and Michael Dupree; sisters, Donna Jackson (Al), Tammy Poole (Charzell) and Michelle Booker (Mahkieb); grandchildren, Samiyah, Ethan and Shaun Jr.; in-laws, Roberto "Papi" Cruz (Ivette) and Wanda Chabrier; aunts and uncles, Henrietta, Butch and Alvin; and a host of aunts, uncles, cousins, nieces, nephews, sisters-in-law, brothers-in-law and friends.


Condolences may be left online.