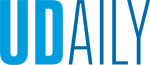 For the Record
Article by UDaily staff January 18, 2019
University community reports recent honors, presentations
For the Record provides information about recent professional activities and achievements of University of Delaware faculty, staff, students and alumni.
Recent honors and presentations include the following:
Honors

Two students in the Department of Fashion and Apparel Studies have won $5,000 awards in the 2019 Fashion Scholarship Fund (FSF) competition, a national case study contest that drew 740 applicants this year. Lauren Carlucci and Courtney Cullen were among the winners who were recognized Jan. 10 at the annual Scholarship Awards Gala in New York City. Carlucci and Cullen were mentored in their applications by instructors Katya Roelse and Brenda Shaffer and were accompanied to the awards ceremony by Kelly Cobb, assistant professor. UD is one of 65 educational institutions that partner with the FSF.
Presentations
On Jan. 8, Margaret D. Stetz, Mae and Robert Carter Professor of Women's Studies and professor of humanities, gave an invited lecture in London in connection with the upcoming bicentenary of the birth of Walt Whitman. The sponsor of her talk was the University of London's Society of Bibliophiles, an organization dedicated to the study and advancement of book-collecting and book history. Her focus was on Carolyn Wells (1862-1942), the American poet and novelist, who was also a major collector in the early 20th century of the works of Walt Whitman. The collection that Wells amassed of every edition of every one of Whitman's publications was bequeathed to the Library of Congress. Wells was also coauthor of a bibliography of Whitman's works, and this talk highlighted the importance of women as scholar-collectors, even at a time when the field of collecting was dominated by men.

Marcia Scott, policy scientist with the Institute for Public Administration within the Biden School of Public Policy and Administration, and public administration fellow Elizabeth (Betsey) Suchanic (MPA '19), presented a poster at the 98th annual meeting of the Transportation Research Board (TRB) on Jan. 15 in Washington, D.C. Entitled "Celebrating Pop-Up Demonstration and Pilot Projects in Delaware," the poster was among the 19 selected for presentation by the TRB Committee on Public Involvement. Pop-up demonstration and pilot projects, also called "tactical urbanism," are ways to inexpensively and temporarily test the co-creation of public spaces before costly and permanent investments are made. IPA's applied research on this topic, and other traffic calming measures that can be initiated by local governments and community groups, is supported the Delaware Department of Transportation. Designed by Suchanic, the poster conveys the use of visual tools within the online Delaware Complete Communities Planning Toolbox to showcase successful projects in Delaware. Three specific case studies in Delaware are featured that were initiated at the local level, leveraged partnerships and engaged community members. The poster highlights the "Stories of Complete Communities" video series that showcases the Better Block program in a Wilmington neighborhood, a pop-up mini traffic circle project in Newark and installation of a seasonal parklet in downtown Seaford. IPA's poster is on display on the first floor of Graham Hall on campus. The video series can be viewed on the Complete Communities YouTube channel. The TRB annual meeting is a showcase for innovative thought-leadership and research in the transportation industry. Attended by over 12,000 world-wide transportation professionals, the meeting features more than 5,000 presentations in nearly 800 sessions on a range of transportation-related topics. It provides a forum for the exchange of ideas between practitioners, researchers and policy-makers, and advances current and future transportation industry practices and research. Scott previously presented a public involvement poster in 2017 and was invited to present on the curbside intercity bus industry at the 2014 and 2017 meetings.


To submit information for inclusion in For the Record, write to ocm@udel.edu and include "For the Record" in the subject line.