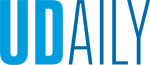 : youtube.com/watch?v=MEB7CwQlDtQ
Advancing environmental research
Article by Karen B. Roberts Photos by Maria Errico | Animation and illustrations by Jeffrey C. Chase January 16, 2019
EPSCoR kickoff brings together statewide leaders to celebrate $23 million grant
Participants in Delaware's Established Program to Stimulate Competitive Research (EPSCoR) gathered alongside state leaders and community partners on Friday, Jan. 11, to celebrate the launch of a new five-year, $23-million grant to further expand environmental research in the First State.
EPSCoR is a federal-state partnership sponsored by the National Science Foundation (NSF) that engages Delaware's academic institutions in cutting-edge research and training activities that address critical needs of the state. The new grant is the fourth EPSCoR Research Infrastructure Improvement (RII) grant awarded to Delaware since its designation as an EPSCoR state in 2003. The award supports activities at the four partner institutions — the University of Delaware, Delaware State University, Delaware Technical Community College and Wesley College.
The state of Delaware is contributing $3.8 million of the overall grant through matching funds over the next five years. Delaware Gov. John Carney offered his congratulations to those in attendance at the event, held at Delaware State University, reflecting on EPSCoR's humble beginnings from an experimental program to the established program today that "has taken root in our state" to address problems such as water quality, increased salinity and other challenges related to climate change.
Carney noted that Delaware is investing in EPSCoR because of the program's efforts to build up the state's research expertise and workforce for future jobs.
"EPSCoR encourages and insists on collaboration," Carney said. "It is a way to build capacity so that we can develop that workforce here in the state of Delaware to address these important issues so that our economy can be stronger in the years ahead."
Delaware U.S. Senators Thomas Carper and Chris Coons also spoke. Carper, ranking member of the Environment and Public Works Committee, called EPSCoR "the kind of program that is a good example of what we do well in Delaware: Communicate, collaborate and compromise," adding that he is particularly interested in the research aimed at sea level rise, the effects of land use and climate change. "Delaware can be a leader in these areas," said Carper.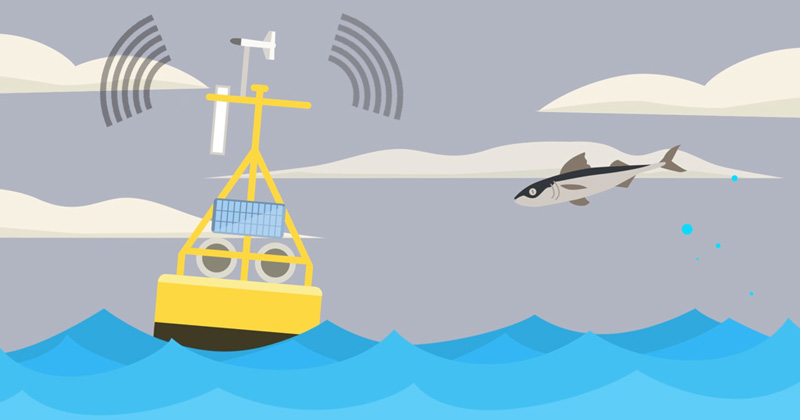 Coons, a member of the Appropriation Committee, reminded the audience of Delaware's history and connection to the coast and its resources.
"This funding will support critical research focused on keeping Delaware's water safe and protecting our coastal environment," Coons said. "It's exciting to hear about how the entire scientific community — students, researchers, current and future workers—is helped by this. This is not just a vehicle for doing great research, it's also a vehicle for training and developing and deploying the next generation who will do the lab work, design work, who will scale things up and deliver solutions to the problems."
Leaders from all four Delaware EPSCoR partner institutions — Donald Sparks, Delaware Environmental Institute director at UD, DSU President Wilma Mishoe, DTCC President Mark Brainard, and Wesley College President Robert Clark — described the impact that the EPSCoR program has had on institutional growth, student access and learning, and community partnerships over the past 15 years.
To date, Delaware's NSF EPSCoR program has resulted in $69 million in direct EPSCoR funding to the state and $82 million through leveraged EPSCoR funds and 212 additional research, education and innovation awards to EPSCoR faculty.
Delaware EPSCoR's Kent Messer, the project director and the S. Hallock du Pont Professor of Applied Economics for the Environment in UD's College of Agriculture and Natural Resources, presented the "Water in a Changing Coastal Environment" project (Project WiCCED) and its overarching goals for the next five years of funding.
"History has shown that environmental problems can be solved when people work together and when cost-effective policies are enacted that are informed by good science," Messer said. "Project WiCCED will bring together some of the brightest minds, most dedicated people and most promising students to improve the water quality, step-by-step (or drop-by-drop) for a better future that Delawareans all can enjoy."
A major thrust of future work will focus on salinization, or the increasing salt content in water or soil, which degrades water quality. Delaware's long tidal shoreline and low elevation make its waters vulnerable to salinization, a problem made worse by rising sea levels and groundwater withdrawals for industry, agriculture and municipal use.
"Salt is bad for drinking water and our freshwater habitats," said Holly Michael, co-principal investigator and research lead on the WiCCED project. Michael also is the Unidel Fraser Russell Chair for the Environment and UD associate professor in the Department of Geology, which is housed in the College of Earth, Ocean and Environment. "Increasing salinity could also aggravate existing water quality problems by triggering release of polluting nutrients and industrial contaminants currently bound in the soil."
At UD, this latest round of funding will enable the hiring of two new faculty members in key research areas of human-natural systems modeling and hydrologic systems modeling, as part of a broader University cluster hire in coastal water security that includes environmental toxicology and remediation. These new positions will enhance university research and benefit students with interests in these areas, Michael said.