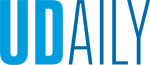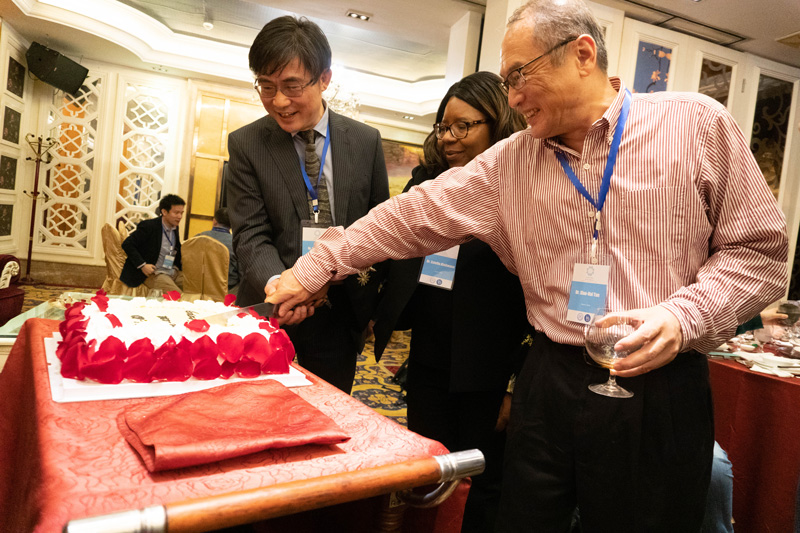 Earth, ocean collaboration
Article by Mark Jolly-Van Bodegraven Photos by Mark Jolly-Van Bodegraven February 01, 2019
UD, Xiamen University look ahead to next 10 years of working together
Editor's note: The University of Delaware's College of Earth, Ocean and Environment and China's Xiamen University celebrated a 10-year partnership during a January symposium in Xiamen. A second UDaily story explains more about student benefits of the partnership.
After a long day of tours and presentations by deans and faculty members from the University of Delaware and Xiamen University in China about how they could expand their partnership after a decade of work, the time had come to start discussing what options to pursue.
To start that conversation, College of Earth, Ocean and Environment Dean Estella Atekwana turned away from the presenters and faculty and asked Julia Guimond, a doctoral student in the Department of Geological Sciences, what she thought. Then Atekwana and the rest of the faculty listened as the other students who had traveled with the UD delegation to Xiamen in January shared their thoughts.
"Being a part of the discussion thinking about the future was a rare opportunity for graduate students," Guimond said. "I think the deans were really listening to what the graduate students had to say."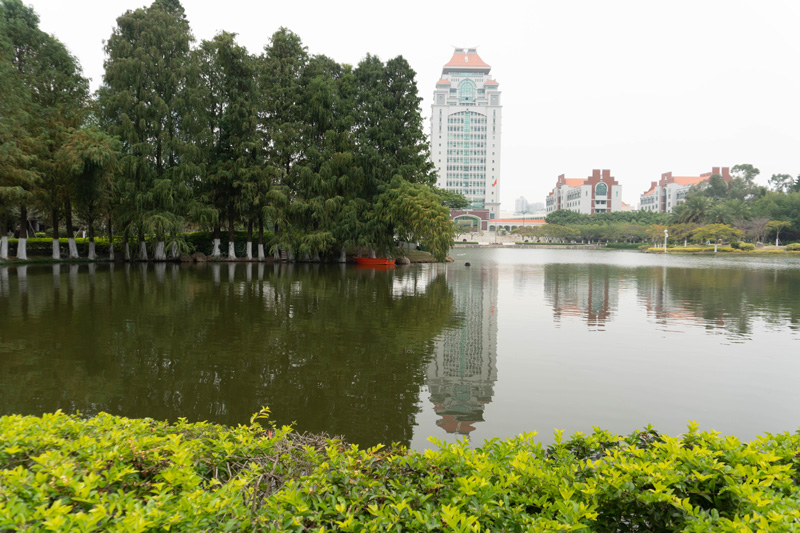 As consensus emerged on a few ways forward, the ideas with broad support reflected the graduate students' input.
The first 10 years of partnership between the two universities have brought several Chinese students to study in Delaware but few American students to Xiamen, which is on the southeastern coast of China. Faculty, administrators and students from both institutions agreed it would be beneficial to increase the number of American students coming to China, and the graduate students' feedback helped focus the conversation on how to do so.
More short-term opportunities seemed to be the key change, and the deans and faculty from both universities saw strong possibilities for that: a Winter Session study abroad in Xiamen for undergraduates, one- to three-month research project opportunities for both undergraduates and graduate students, and bringing UD students on to Xiamen's Research Vessel Tan Kah Kee during research cruises to give UD students experience conducting research at sea.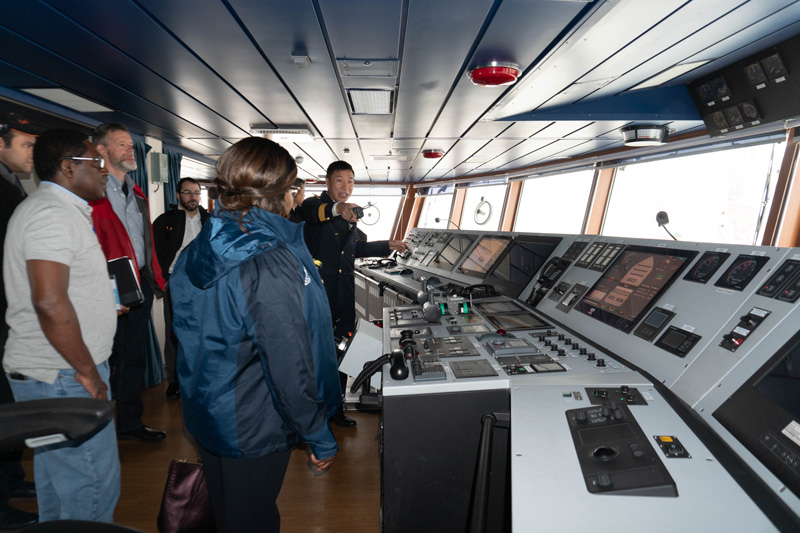 Two of those ideas could come to fruition as soon as the summer of 2019. Applications are being reviewed for two UD undergraduates to go on a 10-day research cruise to Xiamen aboard the R/V Tan Kah Kee, leaving from Malaysia. Xiamen University has opened a campus in Malaysia, which Atekwana visited after the delegation's formal visit to Xiamen ended.
But those two students wouldn't be the only UD undergraduates who could study with Xiamen faculty this year. Xiamen University Chair Professor Dalin Shi, associate dean of Xiamen's College of the Environment and Ecology, was particularly eager to see UD students take advantage of a 10-week undergraduate research fellowship experience that Xiamen University already offers. Because the Xiamen research labs operate in English, even students without Chinese language skills could participate.
Celebrating Success
Planning for the future during the five-day trip to Xiamen was firmly rooted in celebrating the successes and growth that have already happened since the two universities first established a partnership in 2008.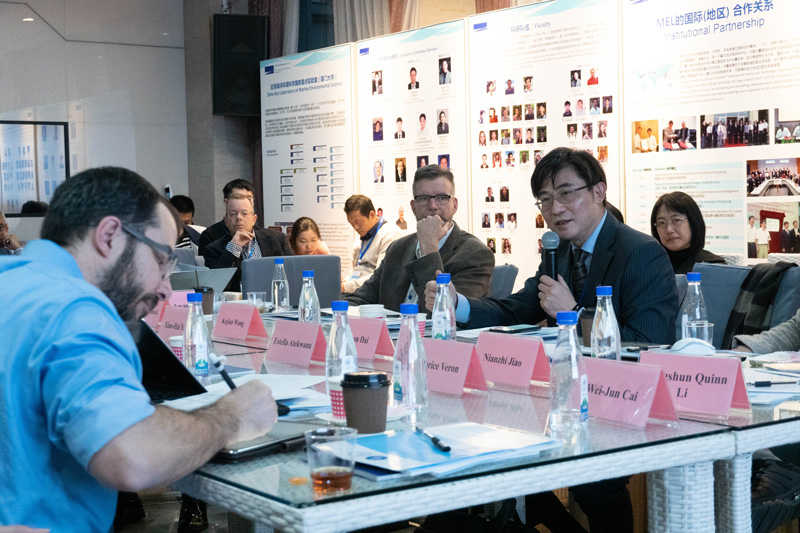 Minhan Dai, dean of the faculty of earth sciences and technology at Xiamen, noted that Xiamen University has many partnerships, but the collaboration with UD is special.
"We share a common vision. We care about the ocean, the coastal ocean, and management of its resources," Dai said. "It's a very strategic partnership for Xiamen University."
Researchers from the two universities have published many papers together. Nearly a dozen students so far have traveled to Delaware to earn a dual degree after completing their doctoral studies at Xiamen, and CEOE professor Xiao-Hai Yan directs the joint Center for Remote Sensing, which has equipment and students in both Newark and Xiamen.
The partnership extends beyond students and faculty. Each summer, Xiamen sends administrative staff for training at UD. And one of the ideas that emerged from this month's meeting is for potential training opportunities for crew members of the R/V Tan Kah Kee from the crew of CEOE's R/V John R. Sharp.
CEOE professor Wei-Jun Cai, a Xiamen University graduate who hosts postdoctoral researchers from the institution in his Newark lab, said the partnership has been good for UD, making it a well-known institution in the academic community in China. And the students Xiamen sends to Delaware are the best they have, so UD gets good talent to support the research that is already underway at UD.
While in Xiamen for this trip, Cai referred one potential student interested in the nitrogen cycle to Deb Jaisi, a colleague at UD's College of Agriculture and Natural Resources (CANR). Eric Wommack was on the trip representing CANR as its deputy dean. He hadn't known much about the partnership before, but said he saw many opportunities for collaboration.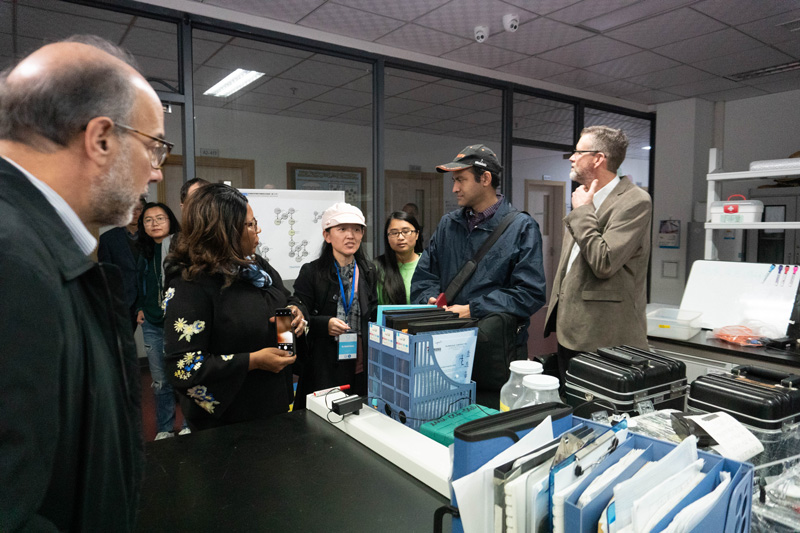 During the meeting between the delegations, Wommack presented on CANR's structure and research areas with a focus on the kinds of studies that could benefit from working jointly with Xiamen scientists. Atekwana, Dai and two other deans from Xiamen gave the same kinds of overviews for their colleges, then each faculty member from both delegations presented a very quick version for their own lab. Earlier, the UD delegation toured many of the Xiamen faculty members' labs to understand the capabilities and opportunities, and the following day they toured the R/V Tan Kah Kee to see the nearly 78-meter vessel's abilities first-hand.
While many of the tours and presentations focused on earth, ocean and environmental sciences, the University of Delaware-Xiamen University partnership has not been solely with CEOE. CEOE's success has already led to joint programs between UD and Xiamen in accounting, criminal justice, and other disciplines. The delegation acknowledged that growth and sought to increase it, while working to keep strong the original connection in oceanography. To move from ideas to action, Dai and Atekwana are both appointing faculty and students to a task force that will identify and pursue the best collaborations.
"Xiamen University is one of the top universities in China, and in terms of marine science, it is probably the best. There are a lot more opportunities for collaboration," Atekwana said. "One of the grand challenges of our time and in the foreseeable future is the changing climate. With the expertise of UD and Xiamen University, we have a strong partnership to solve global problems."
The University of Delaware Delegation
Estella Atekwana, Dean, College of Earth, Ocean and Environment
Fabrice Veron, Deputy Dean, College of Earth, Ocean and Environment
Eric Wommack, Deputy Dean, College of Agriculture and Natural Resources
Neil Sturchio, Chair, Department of Geological Sciences
Saleem Ali, Blue and Gold Distinguished Professor of Energy and the Environment and Chair, CEOE International Task Force
Xiao-Hai Yan, Mary A. S. Lighthipe Chair Professor and Director, Center for Remote Sensing
Wei-Jun Cai, Mary A. S. Lighthipe Chair Professor*
Eliot Atekwana, Professor of Geological Sciences
Pablo Huq, Associate Professor of Physical Oceanography
Mark Jolly-Van Bodegraven, Director of Environmental Public Education, CEOE and Delaware Sea Grant
Wenfang Lu, Assistant Scientist*
Qian Li, Postdoctoral Researcher*
Hongjie Wang, Postdoctoral Researcher*
Julia Guimond, PhD Student, Geological Sciences
Kyra Kim, PhD Student, Geological Sciences
Xinyu Li, PhD Student, School of Marine Science and Policy
Yuanyuan Xu, PhD Student, School of Marine Science and Policy
Angela Ditri, Masters Student, School of Marine Science and Policy
* Xiamen University alumni