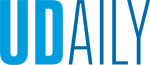 In Memoriam: Robert H. Wood
Article by UDaily staff Photo by Jack Buxbaum February 07, 2019
Professor emeritus of chemistry remembered as award-winning researcher, valued colleague
Robert H. Wood, professor emeritus of chemistry and biochemistry at the University of Delaware, died Feb. 3, 2019, at Kendal at Longwood, a continuing care community. He was 86.
Dr. Wood spent his entire academic career at the University of Delaware, joining the faculty as an instructor in 1957, rising through the ranks to become a full professor in 1970, and retiring in 2002 after 45 years at UD. From 1969-71, he chaired the then-Department of Chemistry.
"On behalf of the entire University community, I extend our deepest condolences to the family, friends, colleagues and many alumni taught by Dr. Wood," UD Provost Robin Morgan said. "Bob's career spanned 45 years at the University of Delaware, and that remarkable tenure was marked by inspirational leadership, award-winning scholarship and devoted teaching, all accompanied by a passion for helping others."

Several of Dr. Wood's colleagues shared their memories.
John Burmeister, Alumni Distinguished Professor of Chemistry and Biochemistry, said, "When I arrived at the University of Delaware in the fall of 1964, as a fresh-faced assistant professor, Bob was one of the dozen CHEM faculty who welcomed me to the department. For the next 38 years, until he retired, I valued his wise counsel, admired his great intellect and, most importantly, cherished his friendship. He personified the Ideal Colleague.
Burnaby Munson, professor emeritus of chemistry and biochemistry, recalled Dr. Wood as "an excellent colleague, a great friend, a first-rate physical chemist and a dedicated teacher." He added, "I appreciated his help and enjoyed his friendship particularly in my early years of teaching at UDEL."
Cecil Dybowski, professor of chemistry and biochemistry, said, "Bob was a truly unique person. He was insightful about everything from chemistry to teaching to waxing of skis. What  stands out for me was his ability to enjoy whatever he did. He was internationally recognized in chemical circles, but he could thoroughly enjoy a game of squash and a round of beer with gusto. As a young faculty member here, I quickly learned from him what was important in our profession, and for that I shall always be grateful."
About Robert H. Wood
After earning his bachelor's degree from the California Institute of Technology in 1953, he received his doctorate in chemistry from the University of California at Berkeley.  Before joining the Delaware faculty, he worked in the research and development department of Beckman Instruments.
Dr. Wood was recognized as a world-class expert for his contributions to the field of solution chemistry spanning many years, especially in the area of calorimetry. He recognized the great potential of flow densitometry and flow calorimetry. Together with his students, postdocs and colleagues, he developed the equipment and experimental techniques that greatly extended the experimental range to the very high temperatures and high pressures extending even into the supercritical region.
During his career, he mentored 36 graduate students (27 doctoral students and nine master's students), published more than 200 scientific papers, was awarded two patents and served on the editorial or advisory boards of four prestigious journals: Journal of Solution Chemistry, Journal of Physical Chemistry, Journal of Chemical and Engineering Data and Journal of Chemical Thermodynamics.
Among Dr. Wood's many honors were the first James Christensen Memorial Award for Innovations in Chemistry, the Huffman Award presented by the Calorimetry Conference and the R.A. Robinson Memorial Lectureship presented by the Royal Society of Chemistry. In 1997, he was awarded an honorary degree by the University of Blaise Pascal in Clermont-Ferrand, France, for his long-standing international collaboration with that university.
In 1992-92, he was named a fellow of the University's Center for Advanced Studies, and he used the fellowship year to develop models of the forces between atoms in aqueous solutions.
Dr. Wood traveled extensively for both work-related meetings and for pleasure. He was an avid hiker, cross-country skier and windsurfer, and in his earlier years, he played intercollegiate soccer and also enjoyed tennis, volleyball and racquetball.
His family noted that he will be remembered for his hearty laugh, fun spirit, generosity and pleasure in having long and deep discussions with family and friends.
He is survived by his wife, Joanne; sons, Michael and Mark; brother, Guy; two stepsons, Todd and Bill; and three grandchildren.
Condolences may be left online.
Donations in Dr. Wood's memory may be made to the National Multiple Sclerosis Society.