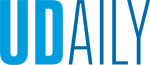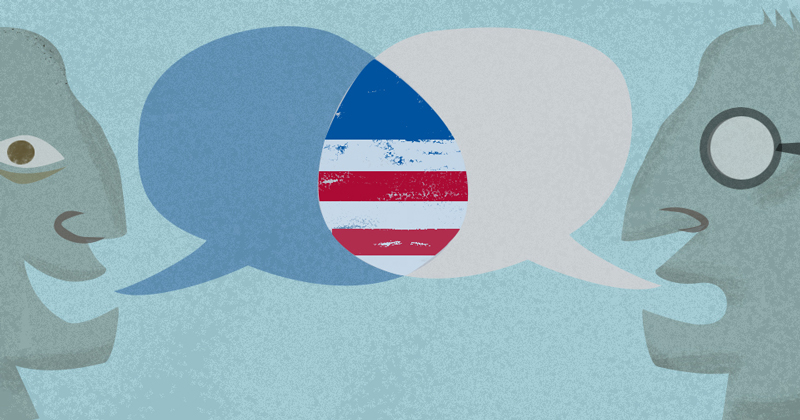 March 14-15: Public event on hate speech
Article by Cindy Hall Illustration by Jeffrey C. Chase February 26, 2019
"Speech Limits in Public Life: At the Intersection of Free Speech and Hate" brings together national experts for debate and conversation
Across the internet, on campuses and even in our homes, Americans have been grappling with the nature and impact of "hate speech," those weaponized words that target people because of their race, ethnicity, religion, gender or sexual orientation or disability.
Should such speech be fully protected under the First Amendment of the U.S. Constitution, as it is today? How can individuals and institutions address adverse speech without censoring? And just how does one confront hate speech in the modern realm of social media?
The University of Delaware will convene national experts for a lively debate and thoughtful discourse on these topics and others at public events on March 14 and 15, 2019. The conference is entitled "Speech Limits in Public Life: At the Intersection of Free Speech and Hate."
"The discussion about how to respond to hate speech often ends at whether or not to pass laws or policies banning it," said Jennifer Lambe, associate professor of communication and the primary event organizer. "The purpose of this symposium is to encourage discussion about how to address the harms of hate speech while still respecting free-speech rights."
The event kicks off on the evening of Thursday, March 14, with a presentation by Christian Picciolini, award-winning television producer, author, peace advocate and himself a former hate-speech extremist. After leaving the hate movement he helped create during his youth in the 1980s and 90s, Picciolini rebuilt his life and dedicated it to helping others overcome hate. He earned a degree in international relations from DePaul University and launched Goldmill Group, a digital media and counter-extremism consulting firm. In 2016, Picciolini won an Emmy Award for directing and producing an anti-hate advertising campaign. He now leads the Free Radicals Project, a global extremism prevention platform that helps people exit hate movements and other violent ideologies.
Picciolini's presentation will be held from 7:30 p.m. to 9 p.m. in UD's Mitchell Hall. It is free and open to the public, and a book signing will follow.
The full program will be held on Friday, March 15, from 8:30 a.m. to 6:30 p.m., at the Embassy Suites Newark. Keynote speakers include:
Nadine Strossen, the John Marshall Harlan II Professor of Law at New York Law School and former president of the American Civil Liberties Union

John A. Powell, director of the Haas Institute for a Fair and Inclusive Society and professor of law in African American and ethnic studies at the University of California, Berkeley

Sara Wachter-Boettcher, principal of Rare Union, a digital product and content strategy consultancy, and co-host of the podcast "Strong Feelings"
In addition, a bipartisan lineup of panelists will discuss the difficulties of responding to hate speech on college campuses and online, including non-legal responses. Panelists include:
Timothy Shiell, professor of philosophy, University of Wisconsin-Stout

Rodney Smolla, dean, Widener Law School

Samantha Harris, vice president of policy research, Foundation for Individual Rights in Education

Keith Whittington, William Nelson Cromwell Professor of Politics, Princeton University

Emma Llanso, director, Center for Democracy & Technology's Free Expression Project

Brittan Heller, affiliate, Berkman Klein Center for Internet and Society at Harvard

Jessie Daniels, professor of sociology, Hunter College and The Graduate Center at City University of New York

Alex Amend, independent researcher and former research director at the Southern Poverty Law Center's Intelligence Project

Deb Mashek, executive director, Heterodox Academy

Glyn Hughes, director of Common Ground, University of Richmond

Trisha Prabhu, creator of ReThink

Carmen Scurato, senior policy counsel, Free Press

Brandi Collins-Dexter, senior campaign director, media, democracy and economic justice, Color of Change
Advance registration for the event is $30; on-site registration is $50. A light breakfast and lunch buffet are included. The program is free and open to all high school and college students and faculty and staff of the University of Delaware. Visit slpl2019.org to register and learn more.
For those unable to attend in person, the panel discussions will be webcast live. To watch, visit https://sites.udel.edu/udlive/. Following the event, a podcast and transcripts will be posted on the UD Center For Political Communication's website at www.cpc.udel.edu.
"Speech Limits in Public Life" is made possible with support from the Institute for Humane Studies at George Mason University and the University of Delaware's Office of the President, Office of the Provost, Office of the Vice Provost for Diversity, the Class of '55 Ethics Endowment Fund, and the College of Arts and Sciences' dean's office, its Department of Communication and numerous other departments. Co-sponsors are the Heterodox Academy and the UD Center for Political Communication.