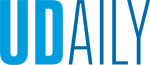 New executive vice president announced
Article by UDaily staff February 25, 2019
John Long named executive vice president and chief operating officer at UD
John Long, a senior official at the University of South Florida with extensive leadership experience in higher education and the military, has been named executive vice president and chief operating officer at the University of Delaware, President Dennis Assanis announced today. His appointment is effective March 11.
Long currently serves as chief operating officer and special adviser to the senior vice president of strategic financial strategies at the University of South Florida, where he oversees that university's business, administrative, audit and compliance, public safety and IT functions.
"I am thrilled to announce that John Long will be joining our senior leadership team," Assanis said. "His impressive track record in financial strategy and campus operations, including expertise in building public/private partnerships, will be a great asset to the University of Delaware. As we strive to advance the University, I look forward to working closely with John to foster an environment of operational excellence. We all warmly welcome John and his wife, Carol, to the Blue Hen community."
"My wife, Carol, and I are absolutely thrilled to join the UD Team!" Long said. "I look forward to working with our students, faculty, staff, trustees and community members, as well as the many other stakeholders, in moving forward President Assanis' vision. Go Blue Hens!"
In his position at the University of Delaware, Long will have responsibility for units handling budget, campus and public safety, facilities, real estate and auxiliary services, finance, human resources, information technologies, internal audit and compliance, investments and UD police.
Long succeeds Alan Brangman, who last fall announced his plans to step down early this year. Brangman will remain at UD for a brief period to ensure a smooth transition in leadership.
"I am grateful to Alan Brangman for his invaluable service to this University and for his assistance during this transition period. Alan has been a great partner and has had an immeasurable impact on this institution. We deeply appreciate his many contributions to our University," Assanis said. "My thanks also go to the members of the search advisory committee, chaired by Mary Remmler, for their assistance in this national search."
About John Long
At the University of South Florida, Long led the effort to spin off a regional campus and developed the largest public/private partnership in the state university's history -- a $135 million project that included five new residence halls, a new fitness center and a new dining hall. He also led the effort to construct a Publix grocery store on the main campus, a first in the nation.
His other accomplishments at USF included the creation of an assistant vice president for supplier diversity to focus on engagement, implementation of a streamlined business process system that contributed to increased student graduation and retention rates, construction of a new medical school in downtown Tampa and new initiatives for public safety resulting in a 60 percent decrease in crime.
Before joining USF in 2011, Long served for 27 years in the U.S. Air Force. From 2009-11, he was mission support group commander for the 11th Wing at Andrews Air Force Base, where he ran the day-to-day support activities, including flight line infrastructure support for Air Force One. Long was responsible for the base's $80 million budget for fire, rescue, public works, contract, vehicle operations maintenance, shipping, security and canine support. He also provided direct support services logistics, infrastructure and security for the U.S. president, vice president, members of the cabinet and Congress, as well as foreign heads of state.
His earlier roles with the U.S. Air Force included comptroller of the Air Force Cyber Command, budget director of the Air Education and Training Command, executive officer to the commander of U.S. Air Forces in Europe and executive officer to the deputy assistant secretary of the Air Force.
A graduate of the University of South Florida, Long holds a master's degree in human resource management from Webster University and a master's degree in strategic studies from the prestigious Air War College at Maxwell Air Force Base. He also studied at Harvard University's Institute for Educational Management.
About the search advisory committee
Serving on the search advisory committee with Remmler were Glenn Carter, vice president for communications and marketing; Laure Ergin, vice president and general counsel; Debra Hess Norris, chair and professor of photograph conservation, Department of Art Conservation; Unidel Henry Francis du Pont Chair, Winterthur/University of Delaware Program in Art Conservation, College of Arts and Sciences; and trustee; Kathleen Matt, dean of the College of Health Sciences; Robin Morgan, provost; John Pelesko, interim dean of the College of Arts and Sciences; Chrissi Rawak, director of Intercollegiate Athletics and Recreation Services; José-Luis Riera, vice president for student life; Charles Riordan, vice president for research, scholarship and innovation; and Chris Williams, president of the Faculty Senate and professor of entomology and wildlife ecology in the College of Agriculture and Natural Resources.