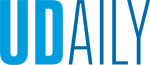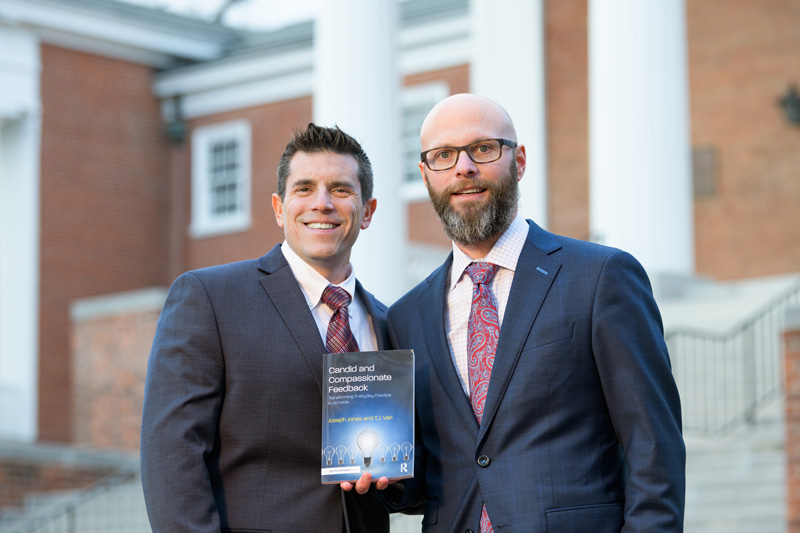 Candid conversations strengthen schools
Article by Jordan Howell Photo by Evan Krape February 06, 2019
Leadership qualities to make better teachers and stronger schools
University of Delaware alumni Joseph Jones and T.J. Vari know what it takes to turn around struggling public schools.
Jones earned a doctorate in education from UD in 2007 and Vari graduated with a bachelor's degree in English Literature and Secondary Education in 2001.
When Jones became principal of a Wilmington-area high school with over 1,500 students, teacher turnover was high and academic performance was low. That instability, he said, negatively impacted not only student learning but also the overall climate of the school. Likewise, when his friend and colleague Vari became the principal of a middle school in southern New Castle County, that institution was under review with the State Department of Education due to low academic performance and a lack of student growth.
Within a few years, both schools were thriving. Teacher turnover at Jones' high school fell to zero while academic achievement at Vari's middle school improved beyond expectations, rising to become one of the top ten middle schools in Delaware.
How did they do it? What does it take to transform a struggling school into an exemplary one?
In their new book, Candid and Compassionate Feedback: Transforming Everyday Practice in Schools, Jones and Vari suggest that revitalizing schools requires a painstaking attention to changing a "culture of nice" to a culture of candor. They say that when leaders hesitate to provide critical feedback to teachers and staff, out of the fear of being seen as "too opinionated" or even mean-spirited, they miss the mark on making improvements to practice.
Rather than avoiding these uncomfortable situations, Jones and Vari urge educational leaders to embrace these moments as opportunities for positive change and to communicate in a manner that is "both candid and compassionate, unrelenting and supportive, and demanding yet caring."
"Every day we give students both formal and informal feedback on their work and progress. We build supports, opportunities, and extra time for them to reach new heights and learn," they wrote. "We are simply advocating for the application of this same model for professionals. We encourage students to have a growth mindset and we need to have one as professionals as well."
In their 40-plus years of combined experience in the school system, Jones and Vari found that it's not unusual for teachers to spend entire careers in the classroom and receive little to no meaningful feedback.
Ultimately, improving teacher performance rests on leaders' ability to have difficult conversations in a productive manner.
"When leaders are candid, acknowledging problems and working to address them through support and change, they are acting with extreme care at the same time," they wrote. "The opposite is true as well. When leaders don't address issues, especially in circumstances where they are obvious to everyone, the leader is communicating that they don't care."
Jones and Vari offer three strategies to help school supervisors develop the necessary skills to engage in productive conversations with teachers:
Feedback doesn't have to be formal. Being too formal, they warn, carries the risk of coming off as a disciplinarian. Rather, they suggest pursuing more inviting opportunities to provide feedback, such as during informal classroom visits or during routine walkthroughs.
To improve team cohesion, the authors suggest engaging in collaborative decision-making, which ultimately builds trust. In other words, supervisors need to avoid the perception that their opinions are the only ones that matter. By reaching out and being receptive to others' opinions, supervisors demonstrate to teachers that they are valued. In return, teachers will be more receptive to candid feedback.
Supervisors need to actively cultivate leadership. "It is vital to recognize that leading leaders and developing teacher leaders must be intentional work," they wrote. "It's only when leaders are equipped with the skills necessary to challenge the status quo, initiate something new, and strive for mastery that progress can be made, which is the very reason why teacher leaders need candid yet compassionate feedback."
"Jones has a knack for translating academic research into clear prose that his fellow practitioners can understand," said Robert Hampel, professor in the UD School of Education, who also served on Jones' doctoral committee during the doctoral program. "Other administrators in our leadership program would find his suggestions timely and realistic."
Although the topic of the book was sparked by a conversation between the authors on a drive south to Dover, the notion on writing about school leadership stemmed Hampel's mentorship, as well as that of former UD professor Doug Archbald. It was Archbald who suggested to Jones that there was a need for more literature by practicing professionals in the field.
"Doug was a big source of inspiration and possibility," said Jones. "He instilled in me the confidence to express my ideas in writing."
Writing a book is difficult, the authors acknowledged, but their time here at UD prepared them for the task. Jones and Vari are in the process of publishing another book on school leadership scheduled for release later this year.
Jones currently serves as Director Assessment and Accountability for New Castle County Vocational Technical School District, and Vari as Assistant Superintendent of Secondary Schools and District Operations in the Appoquinimink School District. They are also the founders of a popular local education blog, TheSchoolhouse302.
Candid and Compassionate Feedback: Transforming Everyday Practice in Schools was published by Routledge in November 2018.