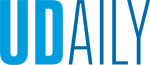 The Fun Geek
Artika Casini, AS05
You must have seen the photo from earlier this spring: Young computer scientist Katie Bouman, sitting before a laptop with her hands barely concealing a smile, watching the first-ever photo of a black hole appear on the screen.
Her joy that day spoke of our collective astonishment, her smile suffused with our collective pride: Thanks in part to her algorithmic prowess, the 30-year-old helped make real what even our imaginations could not grasp.
The snapshot captured scientific geekery in its purest, most glorious form, and it warmed Charles Bergquist's heart. "It's that kind of excitement that gets people excited about science," says the UD honors-chemistry-alumnus-turned-journalist, who directs and produces the popular radio series Science Friday, broadcast on 400 stations to more than 2 million listeners.
Bergquist, AS96, returned to campus earlier this year as part of the "Words for Nerds" seminar series, which helps STEM majors connect with the public, and invited more student scientists to let their geek flags fly. After all, it's science that wrestles with the universe's most mind-boggling questions: Where did we come from? Where are we going? How did we get here, and how can we make things better? Through in-depth discussions on everything from gene splicing to wildfires, Science Friday seeks to dissect and serve up those very ideas in ways that are palatable to the general populace.
Take, for instance, the circadian rhythms of jellyfish, a surprisingly interesting topic, and not just because jellyfish don't have brains, and not just because of the startling finding that they "snooze," revealing the innate power of sleep over all living things. What truly interests Bergquist in the story is its origins—how the research stemmed from a lighthearted question posed by a handful of tipsy graduate students at a happy hour: Do these floating, drifting creatures ever slumber?
The fun, as Bergquist sees it, is in these sometimes-whimsical paths that science takes in its analytical quest for discovery. "The tone of our show is curious and exploratory and proudly geeky," he says. "We don't want to bore you at a cocktail party."
It's a goal with deep roots for the Blue Hen, who grew up wanting to be Mr. Wizard (the 1970s' Bill Nye). When he arrived at UD in the early '90s, he majored in chemistry with a minor in political science, and surprised the late chemistry Prof. Burnaby Munson by asking for a grad school recommendation—to study journalism. After earning his master's in science, health and environmental reporting, Bergquist would find his way to Science Friday, where he's remained for the past 22 years.
"We're kind of a big deal in this weird, science niche," he says. "We're geeks. But fun."