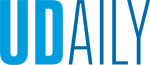 Met to be
Meet the 26-year-old Blue Hen who's already performing on stage with the Metropolitan Opera.
Artika Casini, AS05
"Just try it," Brian Fenderson, AS17M, told himself. "The timing will never be perfect, but you have to take the risk."
The chances of failure were high when the music alumnus auditioned for the Metropolitan Opera's production of Porgy and Bess, with 500 of the world's best vocalists vying for the 60-person chorus.
"My audition was on Jan. 7, and when I left, they said, 'You'll hear back by May,'" Fenderson recalls.
His offer came two weeks later—"a surreal, incredible moment that I don't even know how to put into words."
Those indescribable moments have followed the Blue Hen since graduating in 2017.
With the support and encouragement of Prof. Isai Jess Muñoz, Fenderson has spent a month singing in Germany and performed in the annual Opera Gala at Carnegie Hall. Through his mentor's recommendation, he has completed programs in Chicago, Michigan, Texas and Wales.
"Brian really understands the responsibility we have as artists to reflect the world around us," says Muñoz. "And the rich diversity that surrounds us is crucial to our understanding of the world," adds the music professor, who has dedicated much of his career to increasing diversity in the arts.
Since Porgy and Bess debuted in 1935, Gershwin's famous opera on race, class, life and love has featured an all-African-American cast of classically trained singers. J. Rosamond Johnson, who would compose America's Black National Anthem and star in the original 1935 cast, called the opera "a monument to the cultural aims of Negro art."
For Fenderson, the production represents a confluence of past, present and future. Porgy and Bessopened at the Met the night before the baritone's 26th birthday. "I feel like this is the start of something really special," he says.