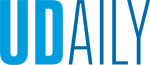 JPMorgan Chase employees learn from UD
Article by Dena Hillison Photos by Evan Krape December 02, 2019
Bank employees earn certification in data analytics via Lerner classes
When JPMorgan Chase was looking for a partner to create a unique educational employee development program in data analytics, the bank turned to the Alfred Lerner College of Business and Economics at the University of Delaware.
"Data science has really been exploding in the marketplace," said Executive Director of Global Technology at JPMorgan Chase Michael Housey. "It's one of those areas where we see gaps with the talent coming in, so we really wanted to create a program that focused on what I would call 're-skilling' and also 'up-skilling' our employees."
The partnership between UD and JPMorgan Chase isn't new. The firm manages a state-of-the-art innovation center, helped to create the University's first-of-its-kind doctoral program in financial services analytics (FSAN) and provides an immersive global enterprise technology internship experience.
"Professional development is very important to us as a firm," Housey said. "With more than 12,000 employees in Delaware, UD was the perfect partner for us to provide advance training for our employees."
In addition to the future career and educational prospects stemming from the certificate program, members of the cohort have already begun to apply their new skills in analytics to their job roles.
"It has had an immediate impact on my work," said Christopher Mule, who graduated from UD in 2017 and is a JPMorgan Chase site reliability software engineer. 
"The professors are dedicated to advancing our skills, by actively trying to apply the coursework back to our day-to-day jobs at JPMorgan Chase," said Tara Russo, business process manager at JPMorgan Chase.
This first JPMC cohort will finish the program in the spring of 2020 with a capstone course. As part of the capstone, students will present to a board of JPMorgan Chase data scientists which, according to Housey, may open doors for them to explore new roles and opportunities within JPMC. 
Jack Baroudi, who is the Lerner senior associate dean of academic programs, said that this unique corporate program model could be tailored for success at other firms as well. 
"It's the first time we've taken a degree certificate program and offered it onsite," Baroudi said. "For Lerner, it brings more high-quality students into our program and it also allows us to have greater reach with our programs. With the 30 JPMorgan employees, even if they don't come into our programs, they now have an education that we delivered and will think of us as good stewards of this type of education."