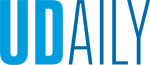 In Memoriam: Rodney L. Brown
Article by UDaily staff Photo by Kathy F. Atkinson December 12, 2019
Campus remembers retired manager of University Printing
Rodney L. Brown, retired manager of University Printing at the University of Delaware, passed away peacefully at his home on Dec. 9, 2019, surrounded by family and friends. He was 74.
Mr. Brown began his career at UD in 1981 and retired at the end of 2015, after 34 years of service.
He was born in Chestertown, Maryland, to Charles Marley Brown Sr. and Hilda E. Brown on Sept. 24, 1945. He went to school at Centerville High School and continued on to Goldey-Beacom College. He married Karen M. McNatt on Nov. 27, 1976, in Ewell St. Paul United Methodist Church in Clayton, Delaware.
In his free-time, he enjoyed spending time with his grandchildren and children. Mr. Brown enjoyed hunting, fishing, crabbing, boating, playing cards and golfing. He and his wife also enjoyed spending time at their beach house and cruising in his Corvette.
He is preceded in death by his parents. Survivors include his wife of 43 years, Karen Brown; daughters, Annette M. Whitby (and husband Wayne), Heather L. Zook (and husband, Dustin); his brother, Charles Marley Brown Jr.; his grandchildren, Christopher (and wife, Nichole), Kailynn, Brynn and Kadin; great-grandchildren Elden, Wesleigh and Peyton; his brother-in-laws James Greene, George McNatt (and wife. Carla); his sister-in-law Frances Altemus (and husband Donald); dear friends Vince and Jerry Bonifera; and many nieces and nephews.
Visitation will be 11 a.m. to noon, Saturday, Dec. 14, at Faries Funeral Home 29 South Main St., Smyrna, Delaware. Services with Pastor Keith Noel will be held immediately following.
In lieu of flowers, donations can be made on his behalf to the Chesapeake Bay Foundation or the American Heart Association.
Condolences may be left online at Faries Funeral Homes.