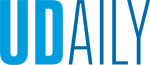 Classroom escape
Article by Ann Manser Photo by Maria Errico December 23, 2019
Students' research knowledge holds key to solving puzzles
A lot of University of Delaware students surely wished they could have escaped the stress of final exams and end-of-semester grades this month, but only a few were able to do that in an actual escape room on campus.
Beth Morling, professor of psychological and brain sciences, came up with the idea as an ungraded fun activity for students in her Research Methods class. She had heard on social media about instructors at other schools who created escape rooms for students to enjoy while also using some of what they had learned in class.
Morling and Caroline Abbott, a doctoral student and also a Research Methods instructor, worked together to devise a series of 10 puzzles for students to solve. The optional activity took place in a Memorial Hall classroom on Thursday evening, Dec. 5, the last day of fall semester classes.
As in any escape room, participants were presented a series of puzzles to solve, one by one, eventually reaching the final set of clues and — if successful — the ability to "unlock" the door and escape. The Memorial Hall classroom wasn't actually locked, and the handmade puzzles were low-budget, Morling noted, but students said the experience was just as much fun as a commercial escape room.
"Thursday night is the best night to go out, and there are no Friday classes this week, but here we are doing this instead," said sophomore Sarah Prendergast from the escape room. "We knew it would be fun, and it is."
Natalie Epps, also a sophomore in the class, said she was impressed that Morling and Abbott had taken so much time to design the series of puzzles. Many of the clues did relate to material learned in class, "and that actually made it more fun," she said.
The puzzles included a paper word-search problem, featuring such terms related to research methods as "sample size," "population" and "internal validity." At another worktable in the escape room, students had to arrange popsicle sticks in the correct order to spell out a sentence, then convert their phone into a black light to read an additional clue written on the sticks,
There were Tetris-style tiles to match, also with clues written on the reverse, and an activity that required students to shoot foam darts at a target representing the importance of distinguishing between reliability and validity in measurement.
As in other escape rooms, if participants got stuck for too long on a particular puzzle, they could ask for a hint — in this case, supplied via index cards.
After successfully completing the tasks, students were rewarded with snacks and "I (Heart) Research Methods" buttons to wear. Before the group left the escape room, Morling and Abbott were already thinking about ways to repeat the activity next year.