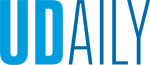 Brothers, Blue Hens, business partners
Article by Artika Casini Photos by Kathy F. Atkinson December 13, 2019
UD grads Jimmy and Daniel Vennard open Newark brewery
When Blue Hen engineers open a brewery, they do it in true Blue Hen engineering form: analytically, scientifically, and with careful attention to process and detail.
That's how brothers and University of Delaware graduates Jimmy and Daniel Vennard launched Autumn Arch Beer Project, a five-barrel Newark brewery that began in the spring of 2019 and aims to corner Delaware's sour beer market.
When it opened in April in the Pencader industrial park, the 5400-square-foot space quickly filled with fans.
It was "exactly what we wanted," said Jimmy. "Open atmosphere. Big garage doors that open up on nice days. A view of how the beer is made — equipment, raw materials on full display. Really, just a unique space where people want to come in and hang out."
The idea first came to him after a 2015 trip to Asheville, a city renowned for its craft breweries and an inspiration for the Vennards, who sought to replicate the breezy North Carolina vibe some 500 miles north.
The two had already experimented with 100-plus home brews before Jimmy returned and, with Daniel's help, put together a business plan. They wanted to create something local, authentic and "funky," a nod to the tart, trendy beers that most excited the duo. (Unlike stouts and pale ales, which take two weeks to brew, sour beers take a minimum of six months to make, tying up the inventory but tasting completely unique.) They also wanted to reflect their personal connection, choosing the name Autumn Arch after the Pennsylvania rock climbing spot where they first bonded as adults.
Outgoing and outdoorsy, the brothers spent most of their college days studying, and regret not making more time for fun. But they also credit their UD education for instilling skills of resilience and self-sufficiency.
Together, they built the 20-foot bar, 12 tables, and the half-wall separating customers from the brewing space. They also built the cooler and did their own plumbing for the brewing equipment.
"Our basic motto," said Daniel, "was that if there were things we could do already or could quickly develop enough proficiency to learn and do ourselves, we did."