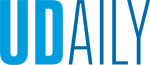 Mapping data
Article by Adam Thomas Photo courtesy of Abdul Qadir December 05, 2019
Graduate student Abdul Qadir puts love of geography to use through data science
When University of Delaware graduate student Abdul Qadir was a child growing up in the Indian city of Jhansi, he was interested in geography and, more specifically, maps. Jhansi's central location gives it access to other major cities in India. Qadir's trips to the countryside to visit his grandparents in the summer and his fascination with the "Lonely Planet" television program that he would watch on the Discovery Channel only bolstered his interest in geography and foreign cultures.
Qadir's childhood fascination with maps and the movement of people throughout the globe has grown, and with the tools available to him at UD, he is able to combine satellite data and images to inform his research on trends throughout the world.
Qadir's main interest is in spatial modeling, and he was drawn to geography because of his early interest in maps. Once he learned about GIS and satellites, he became even more fascinated by the subject.
"If you give me a satellite image, I try to look at the different features in it and how we can extract some meaningful information out of that particular satellite image," said Qadir. "Once I got the knowledge of satellite images, I was more interested in this. In my present work, I'm mainly dealing with both, how to combine geography with the satellite images."
While maps may have driven Qadir to the study of geography, the power of the discipline relies on data analysis combining information about location with some other topic. To learn how to analyze the facts surrounding them in the world, graduate students in the Department of Geography and Spatial Sciences take a number of courses, including Spatial Statistics, which Qadir had with David Legates.
Legates said that the idea behind the spatial statistics class is to get his students to analyze data that are distributed in space.
"That is fundamental to what geography is all about," said Legates. "That's why the class lends itself to a cross between geography and statistics. Geography is essentially the study of how and why things vary over space, then analyzing spatial relationships is something that, in particular, spatial statistics is well equipped to use."
As a final project for the class, Qadir developed a poster titled "Healthy America: Spatial modeling of diabetes cases hotspots in conterminous United States," which won first prize in the 2018-19 International Statistical Institute and Environmental Systems Research Institute (ESRI) Student Competition, announced during the World Statistical Congress in Kuala Lumpur, Malaysia in August.
Using data collected from the Centers for Disease Control and Prevention website, Qadir said that his work initially had two objectives: to identify the main factors affecting diabetes in the United States and to predict the hotspots where diabetes was occurring in the contiguous United States.
After finding that most cases of diabetes are focused on the southeastern region of the United States, Qadir found that three main factors were connected to the higher incidence of diabetes: obesity, smoking and race.
Qadir said that all of the data were directly available online in a Geographic Information System (GIS) format on a county-by-county scale, for all the counties of the contiguous United States available.
Data science student
As a master's level student in data science and a research assistant for Pinki Mondal, assistant professor in the Department of Geography and Spatial Sciences, Qadir's thesis is focused on agriculture monitoring and the sustainability of agriculture in southeast Asia with a specific focus on India.
Qadir works with Mondal on smallholder farms in India, and Mondal said that he was a perfect fit for her lab.
"He came in as someone who had a ton of field experience, which was necessary because I was working on a project that required a research assistant to have that kind of cultural experience. Going out in the field and talking to people is never easy, and if you have that kind of experience, it's easier," said Mondal. "After he joined my lab, he started working on a paper right away that we are very close to submitting now."
After finding out about the data science program, which began admitting students in the Fall of 2018, Qadir joined the program, which Mondal said was a great choice for him to continue both his personal and professional growth.
Qadir agrees, saying that data science in general is an emerging field in the United States and throughout the world.
"With lots of data being available at every sphere of the community, whether it's the health side or the social media side, we have to come up with proper use of the data and how we can extract meaningful information out of that data," said Qadir. "Data scientists are the major people who can help and assist in extracting some meaningful information out of that. The Data Science program at UD is growing. Lots of new faculty are being added, and lots of new courses are being added. We are learning a lot with data science."