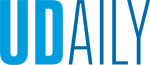 Vice president for enrollment management appointed
Article by UDaily staff Photo courtesy of Stony Brook University August 14, 2019
Rodney Morrison named UD's vice president for enrollment management
Rodney Morrison, associate provost for enrollment and retention management at Stony Brook University, has been named the University of Delaware's next vice president for enrollment management, UD President Dennis Assanis and Provost Robin Morgan announced today. His appointment is effective Sept. 1.
President Assanis praised Morrison's accomplishments at Stony Brook and his previous institutions, where he implemented effective programs to improve student recruitment, diversity, enrollment, retention and graduation levels.
"Rodney Morrison's 25 years of experience in enrollment management and his demonstrated record of achievement align with UD's priorities to increase access and enhance student success," President Assanis said. "Rodney shares our commitment to leading our students to success, beginning with competitive pipeline programs and continuing through on-time graduation."
The vice president for enrollment management reports to the University provost and works closely with the president. Morrison will have responsibility for identifying, attracting, admitting, yielding and retaining students. With direct oversight of the offices of Admissions, the Registrar and Student Financial Services, he also will work with other senior administrators, faculty, staff and students to integrate operational and strategic enrollment management initiatives across the campus.
"A constant thread running throughout Rodney Morrison's career is his focus on helping students succeed and providing support and resources so they can thrive and graduate," said Provost Morgan. "A proven student advocate, he is committed to helping high school students explore the advantages of a college education. These qualities are key as we prepare our students for tomorrow's world, and he will be a valuable addition to our UD team."
Morrison succeeds Chris Lucier, who stepped down May 22.
Commenting on his appointment, Morrison said, "I am excited to be joining the UD community. I look forward to working with colleagues across campus, students and alumni. President Assanis and Provost Morgan have a bold vision for moving the University forward, and I am humbled and honored to lead the Enrollment Management efforts to align them with this vision."
Since 2014, Morrison has served as associate provost for enrollment and retention management at Stony Brook University, where he oversees a full-time staff of 85. During his tenure there, Stony Brook raised its enrollment quality metrics to record levels, resulting in increased national rankings in publications such as U.S. News & World Report. He also contributed significantly to increasing retention and graduation rates to record levels and partnered with local disadvantaged schools to create pipelines for college access opportunities.
In 2016, he was honored by the Middle States Region of the College Board with its Bernard P. Ireland Recognition Award, the highest individual award given to Middle States Regional Assembly members. The award recognizes an individual with a commitment to improving humanity through education, by demonstrating a record of service to young people in easing the transition from high school to college and distinguishing themselves as change agents.
From 2010-14, Morrison was associate chancellor for enrollment management at the Camden Campus of Rutgers University, where he was in charge of undergraduate and graduate recruitment/admissions, financial aid and enrollment management research.
His previous positions included director of admissions at Mount Saint Mary College; vice president of global diversity recruitment at Lehman Brothers; director of the MBA Preparation Program at Management Leadership for Tomorrow; associate director of MBA admissions for the Wharton School MBA Program; senior admissions officer and director of minority recruitment at the University of Pennsylvania; and assistant director of admissions at the University of Rochester.
Morrison has served as president of the College Board Middle States Regional Council and been active in numerous professional organizations, including the National Association of College Admissions Counseling and the Association of Black Admissions and Financial Aid Officers in the Ivy League and Sister Schools. In addition, he has served as president and vice president of the board of KIPP Philadelphia Charter School.
A first generation college graduate, he earned his bachelor's degree in history, a business management certificate in marketing and a master's degree in education at the University of Rochester. While an undergraduate there, he played on the 1990 Men's Basketball Division III National Championship Team.
Search advisory committee
Assanis and Morgan thanked the search advisory committee members for their assistance in the national search.
José-Luis Riera, vice president for student life, and Bruce Weber, dean of the Lerner College of Business and Economics, co-chaired the search advisory committee. Other members included Karen Aniunas, associate provost/chief of staff; Michael Bush, Graduate Student Government president; Glenn Carter, vice president for communications and marketing; Carol Henderson, vice provost for diversity; Gianna Lorusso, Student Government Association president; Mandy Minner, chief budget officer; Lynn Okagaki, deputy provost for academic affairs; Chrissi Rawak, intercollegiate athletic director; Richard Reeves, associate vice president for institutional research and effectiveness; Mary Remmler, vice president for strategic planning and analysis; Levi Thompson, dean, College of Engineering; and Christopher Williams, professor of wildlife ecology in the College of Agriculture and Natural Resources.