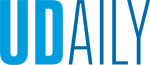 Delaware Stadium facelift
Article by Athletic Communications August 28, 2019
What to expect this fall at the home of the Fightin' Blue Hens
Delaware Stadium has long been the place that Blue Hens from far and wide have flocked to every fall for the past 70 years. The 2019 University of Delaware football season will begin on Thursday, Aug. 29. A new era is on the horizon and excitement is at an all-time high. As seen throughout the spring, the historic structure is in the middle of a massive facelift.
All seats will be in place for the season opener against Delaware State on Thursday. With the Whitney Athletic Center structure still under construction, there will be no foot traffic permitted in the west concourse.
Amenities
For the first time, Delaware Stadium will have chair backs and cup holders in select sections. The new seating will also allow for more leg and elbow room.
Restrooms
Temporary restrooms will be available throughout the stadium. The north and east side restrooms will be open as usual.
Concessions
As mentioned earlier, the concession stand on the west side of the stadium as well as the BBQ smoker tent will not be in use this season. The northeast concession booth will continue to serve our patrons during pregame as well as during the game. Additional concessions will be available throughout the east and south stands as well as select concession items will be available for sale in the stands via stadium vendors.
The beer garden that was previously located in the northwest corner of the stadium under the scoreboard will not be accessible. The beer garden will now be located in the southeast corner of the stadium for fans who are 21 years of age or older.
Tickets
The main ticket booths, including player guest will call will now be located on the plaza in front of the Bob Carpenter Center. Patrons can still buy single game tickets out of the east ticket window. Tickets are still available for the upcoming 2019 season at: Ticket Central.
Press Box
There are temporary press boxes built on the east side stands. In 2020, the brand-new press box will be unveiled atop of the Whitney Athletic Center.
Students
The student section will now be located in the north end zone seating area as it is closest to the student tailgate area, The Barn.
Blue Hen Pride
The University of Delaware Marching Band will remain in the south end zone but will be shifted to the east side.
The University of Delaware Bookstore will be located in the east concourse for the entire season.
Capacity
With the renovations, the new capacity beginning in 2020 will be 18,309. For 2019, with the temporary press boxes in place on the east side, the capacity will be 16,730.
Refer to the Gameday Central: Delaware Stadium map for more details.
Feedback or concerns on your gameday experience? Email BlueHensGuestServices@udel.edu and a member of the Athletics and Recreation team will respond.
Concourse map