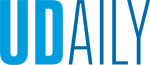 International farming scholar
Article by Michele Walfred Photo by Michele Walfred and courtesy of the Garey family April 11, 2019
UD grad, Cooperative Extension's Susan Garey named as Nuffield International Farming Scholar
Susan Truehart Garey, animal science agent with University of Delaware Cooperative Extension, became the second UD staff member named as a Nuffield International Farming Scholar.
Garey is a 1998 graduate of UD's College of Agriculture and Natural Resources.
Garey will spend 18 to 20 months networking with other scholars, traveling internationally, conducting research and sharing academic scholarship on her chosen topic.
The Nuffield International Farming Scholar is a competitive program that began in 2014 as an expansion of the original 1947 Nuffield Farmers Program. The program originated as a vision of British automaker William Morris, Lord Nuffield. He understood the value of global education exchange, and his initiatives continue to encourage and promote global learning and leadership in agriculture. In 2017, UD poultry extension agent Georgie Cartanza became the first scholar from the U.S. (and Delaware) to represent Nuffield.
"I am excited for the opportunity to meet and talk with the best of the best in terms of innovative thinkers and adopters both within my Nuffield Scholar peer group and the farmers and agri-professionals we will tour with and meet," Garey said. "And Georgie has been so helpful mentoring me through the process and answering questions."
The Nuffield Scholar experience consists of three components. Garey completed the first leg of her journey, an eight-day Contemporary Scholars Conference, held earlier in March in Iowa where she met and networked with other scholars.
Next for Garey is six weeks of immersion in the Global Focus Program (GFP), which will take Garey and her peer group to Washington, D.C., Kentucky, and then abroad to the Czech Republic, Bulgaria, Hungary, Romania, Qatar and Kenya.
Lastly, Garey will travel individually — anywhere from six to eight weeks — across the globe honing in on her academic examination of a holistic, systems-based approach to animal agriculture.
"In my personal experiences, academically, we tend to put animal science in a silo," Garey said. "We study the animal biology, physiology, nutrition, reproduction, health, etc., but we don't look at the animal integrated in the whole farm."
Garey is no stranger to travel, having co-led several study abroad trips to New Zealand with College of Agriculture and Natural Resources students. While New Zealand was an option, Garey wanted to challenge herself with new experiences. Her previous experience in the home of the Kiwis played a large role shaping her study project for Nuffield.
"In more recent years I have seen a shift that they [New Zealanders] have adapted and changed their operations to focus less on output, but more on holistic, whole-farm health," Garey said. "That may have actually decreased productivity in some cases, but increased profitability and has been better for soils and water quality. It intrigues me enough that I want to investigate the topic further."
Beyond work, Garey along with husband Ashton, son Aiden and daughter Miranda live the agriculture lifestyle on the family farm in Harrington, Delaware. Garey is a 4-H alumna and her son and daughter are following in their mother's footsteps as active members. Describing herself as a "Kiwi at heart," her children now join their mother on trips to New Zealand.
A life sentence
"We are looking for people who are passionate about agriculture," said Jim Geltch, CEO of Nuffield International. "A key element that we talk about in Nuffield is reciprocity. So we look for someone who is obviously going to stay in agriculture and give back. It is a life sentence."
Garey is no stranger to giving back. In her 21 years in animal science with Cooperative Extension, Garey provides outreach and resources across Delaware through workshops, livestock shows and 4-H educational events. Garey co-writes several blogs, including the Extension's Animal Science blog, produces educational videos for extension, distributes a 4-H animal science newsletter and organizes overnight and day camps on animal science and equestrian topics. Garey is a well-known fixture at the Delaware State Fair, particularly within 4-H. An avowed equestrian, Garey participates in crafting equestrian curriculum for LEADelaware, a two-year agriculture leadership program. Garey integrates social media as a tool and reaches out on Facebook, Instagram and Twitter to share important resources with the public.
Agriculture leadership is a natural outcome of the Nuffield program. A graduate of LEAD21, a national leadership program designed for faculty and staff from land grant institutions, Garey sees her role as a Nuffield Scholar as building on her life's journey as a leader.
"In all settings, a real leader or someone successful in a leadership role has a way of bringing out the best in the people around them. These types of people give others opportunities as well as the tools and encouragement to be successful," Garey reflected.
Garey noted that the Nuffield value set is a continuous learning model, emphasizing respect, open-mindedness, diversity, humility, integrity and reciprocity.
"This sometimes means helping people adapt to change or implement change whether it is required by regulation or just by life and conditions. It's the person who helps others adjust their sails so they can continue on," Garey said.
Geltch emphasized that the Nuffield International Farming Scholarship is more than a leadership program.
"We are giving people an opportunity to build their capacity through their exposure to global agriculture and build those networks around the world," he said.
Nuffield in the United States
Prior to 2017, the United States served as a destination for study, but never sent a delegate to participate as a scholar. Now Americans can fully engage in the Nuffield experience. Introducing the Nuffield International Farming Scholar to the United States agriculture sector is a rewarding mission for Ed Kee, president of Nuffield USA.
Kee, former Delaware Secretary of Agriculture under Gov. Jack Markell's administration, also served a 30-year career with UD Cooperative Extension, first as the Kent County agriculture agent and later as the UD statewide fruit and vegetable specialist. The CANR alumni and 1996 Worrilow Award honoree found a worthy cause in Nuffield, and possessed the credentials to expand Nuffield into the United States.
"I saw this opportunity and it really hadn't gotten started here in the U.S., so I raised my hand along with a few other people to get this going," Kee said.
Since 2017, Nuffield USA boasts six scholars in three years.
"So, it's a good start," Kee added.
Kee's goals are to build capacity for the program, increase momentum and secure funding from the industry to sponsor scholarships.
Funding for Garey's scholarship is an example of First State teamwork and a commitment in the belief that the future of agriculture rests with those who are willing to engage globally. Mountaire, Mid-Atlantic Farm Credit, the University of Delaware College of Agriculture and Natural Resources, the Delaware Department of Agriculture, Delaware Farm Bureau, UD Carvel Center, Russell Stevens, and Mechanical Design, LLC provided support.
"My job essentially now is to go around the country telling people about the program, seeking support, then others will do more on getting more people to apply," Kee said.
Scholars have also been funded in Iowa and North Carolina. Kee added that some scholarships are specific to a state, a commodity or an industry.
"In the next year, I'd like to see four or five scholarships funded and have 30 to 40 people apply for those opportunities," Kee said.
Kee is especially pleased to see women like Cartanza and Garey applying to and completing the program — spirited participants who are fully engaged in agriculture, with a mindset of reciprocity and scholarship.
"Thirty to 35 percent of our scholars are women," Kee said. "That has just evolved over time. CANR is 70 percent female enrollment. That is why it is such a good college."